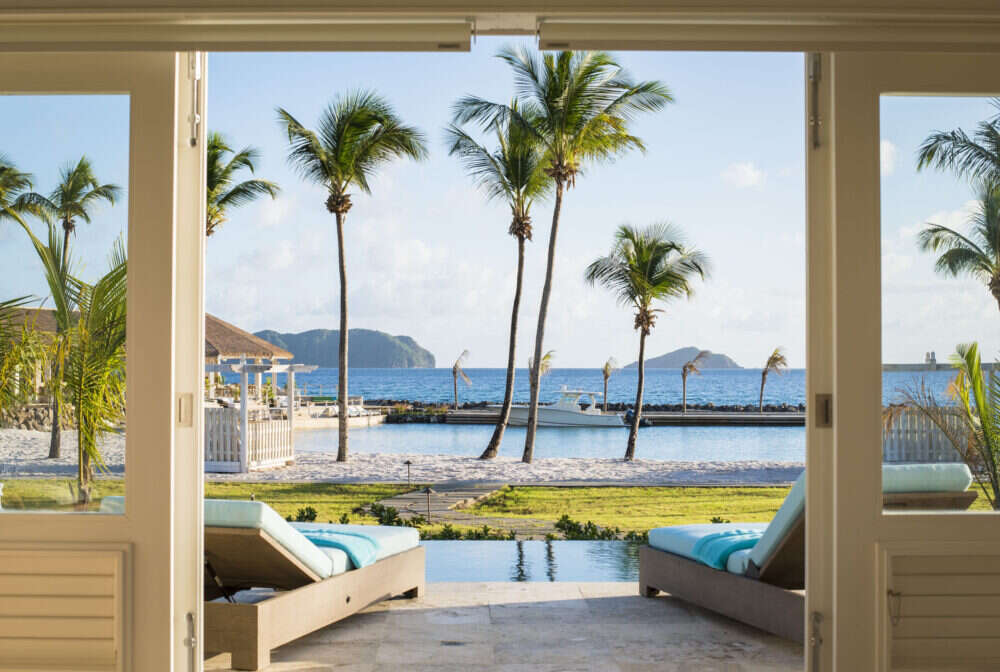 For an absolutely indulgent, do-nothing vacation, head to The Liming in Bequia. The tiny island, pronounced bek-way, is not on most people's radar, making it one of the best-kept secrets in the Caribbean. Part of St Vincent and the Grenadines, the island measures just seven square miles and has only around 5,000 permanent residents. It has escaped the fate of many islands overrun with tourists and cruise ships, so it offers a taste of idyllic Caribbean life. Time moves slowly in Bequia, making it perfect for a relaxing stay. The boutique hotel has just 11 rooms with plans to open a handful more. The all-inclusive resort is unbelievably peaceful, with friendly staff and a gorgeous beachfront location.
Stay
Gingerlily Mansion House
Size – 1,800 sq ft Nightly rate – From $2,800
Each of the stand-alone villas has a plunge pool and island-chic decor and privacy, but Gingerlily Mansion House eclipses them all. Perched on a ridge with stunning views of the other islands, including Mustique and St Vincent, this gracious five-bedroom house is well-equipped with a dining room, kitchen, media room and lounge. Outside, it has gorgeous gardens and an infinity pool overlooking the Caribbean. It seems like the hotel has an endless number of perfect spots for sunset, but this could be the best one—you might even see the elusive green flash as the sun sinks into the water. The Liming never feels crowded, but in Gingerlilly Mansion House, it feels like you're in your own private paradise.
Dine
The hotel's restaurant serves breakfast, lunch and dinner, but you won't be bored of visiting the same place. The circular, open-air restaurant showcases pristine ocean views of the surrounding islands, and the cuisine is fresh and delicious. In the morning, there's a proper British fry up, smoothies and juices, and sweet treats like gingerbread pancakes with butterscotch sauce. Lunch is perfectly suited for languid beach days, with fresh salads, seafood and classic burgers. At dinner, enjoy local fish with lime leaf, pak choi and cinnamon oil; Vincentian whole snapper; or half a steamed lobster. All meals can be served in your villa, as well.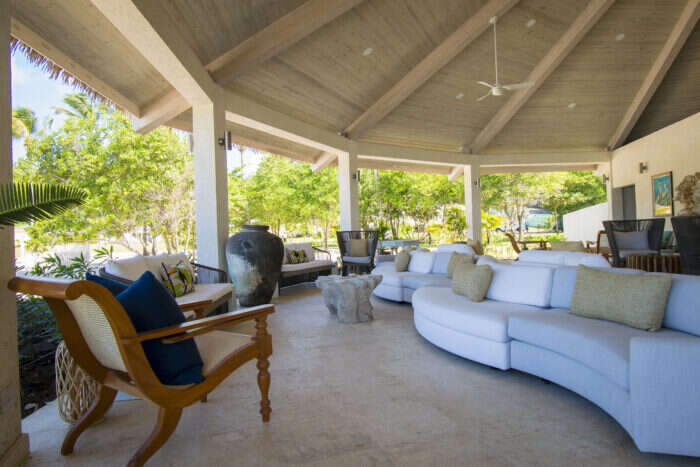 Enjoy
Despite its small size, there's plenty to do on Bequia. It has clear waters, so the snorkeling and scuba diving are fantastic. Lazing on a beach can fill several hours, as can paddleboarding or kayaking. Hiking Mt Peggy is a great way to see the island and its surroundings, and you can begin the hike right from the hotel. Our favorite way to spend the day is out on the water: The Liming has its own boat and an experienced captain to take you around. For a bit of glamour, you can take a day trip to Mustique and have lunch at Basil's Bar, or you can embrace the isolation of Bequia and pack a picnic to enjoy on a deserted island beach.
Contact
Vicki McQuillan, reservations manager, reservations@thelimingbequia.com, +1 784 533 0398, thelimingbequia.com