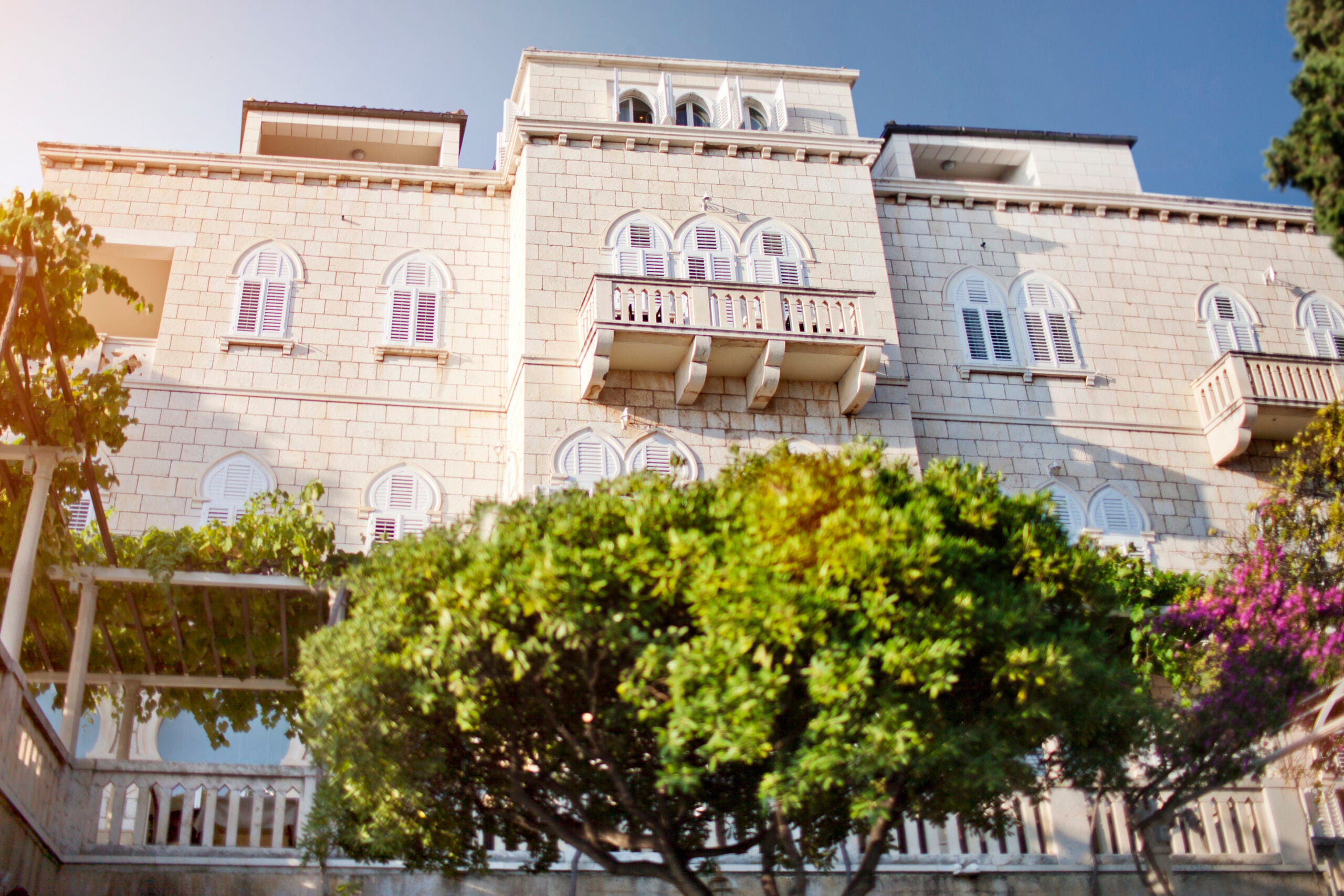 Owned by Adriatic Luxury Hotels, the five-star Villa Orsula is adjacent to picturesque cascading seafront gardens with breath-taking views of the Adriatic Sea, Lokrum Island, and the UNESCO protected Dubrovnik Old Town. This stylish boutique hotel is a successor of a traditional Mediterranean villa, built-in 1939. Secluded by its seafront gardens, the hotel enjoys private access to a concrete beach and spectacular views of the Adriatic and Dubrovnik city walls – just doorsteps away.
Vintage elegance of its 11 rooms and two suites gives all the modern comforts and an intimate atmosphere while the decor in the rooms follows a luxurious vintage style, which is deliberately interrupted with modern works of art.
The cornerstone of this secluded enclave is highly-personal service, with some special touches such as luxury cosmetics, a small library and the region's first fine-dining Peruvian fusion restaurant, Victoria where guests also enjoy daily a la carte breakfast served in the grapevine-draped terrace overlooking the sea. Synonymous with fabulous food with a true backdrop, guests are sure to delight in Victoria's cosy lounge under the trees where they can unwind after dinner while having a cocktail.
All facilities are located directly above the sea and offer a unique view of the Adriatic Sea, the island of Lokrum and the Old Town of Dubrovnik. You are also invited to take time to enjoy the mesmerizing spa and wellness center at the next-door sister hotel, Hotel Excelsior that offers an array of invigorating massages, skincare, treatments, manicures, pedicures and more.
Aside from the hotel's alluring scenery and a fabulous location, it is the definitive first-class service that sets Villa Orsula apart. The hotel's comprehensive concierge service ensures each guest enjoys bespoke service and truly tailor-made experience. Furthermore, those all-important finishing touches are found in the dazzling array of luxury and personalized amenities that really add something special to your luxury Dubrovnik holiday.
Exclusive offer: Villa Orsula is available for exclusive use so if you are planning a special occasion (a honeymoon, anniversary, celebration with friends…) or just want to have the utmost in privacy and luxury, be sure to book this ultra-private villa as soon as possible since it is very much wanted property for a luxury stay.
VIP contact: Katija Zvone, +385.20.300.300, reservations@alh.hr, adriaticluxuryhotels.com