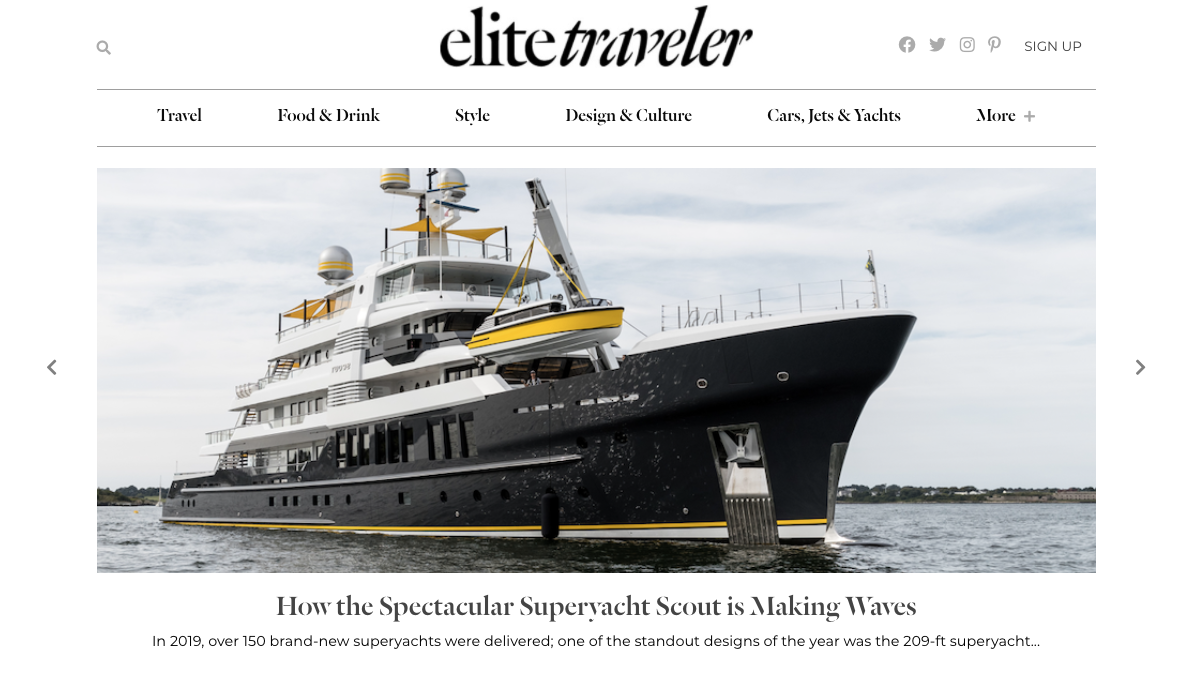 Elite Traveler is proud to announce a complete overhaul of our online offerings, starting with a newly redesigned website that brings it up to date with the very latest in luxury.
When we discovered our feet would be firmly grounded for months due to Covid-19, we wanted to make the best use of our extra time by completely reimagining the Elite Traveler website. We dreamed of a site that married our commitment to the luxury lifestyle and did justice to the work of our brilliant writers. With the help of a talented team, we believe we have achieved that. 
The minimalist design allows us to give prominent placements to our best stories and to share beautiful imagery. It offers you, the reader, a deeply immersive experience that will help to inspire your next adventure. 
Our website navigation has been simplified, making it easier than ever to find your way to the news that most interests you. You can discover a wide variety of sections, from Wines & Spirits to Wellness Travel, in the redesigned menu bar. Across the site, you will find one recurring theme: Everything is exclusively tailored to the elite traveler.
As part of the redesign, we are also excited to launch our all-new Travel Guides. Here, our team of experts will offer invaluable insight into a wide range of destinations. Whether you are looking for the most luxurious hotels, the finest restaurants, the most sophisticated bars or the most exclusive experiences, our Travel Guides will have it all. We begin with guides to some of the world's most iconic travel destinations and will be adding more in the coming weeks. 
We know travel is not at the forefront of people's minds right now, and there are far more important events occurring around the globe. But we hope you will agree that the thought of traveling again has kept our spirits high. We are certain the travel industry will not only be back on its feet in the near future but will return bigger and better than ever. 
This significant website redesign is a testament to our faith that the world as we once knew it will soon return. We will be able to travel to distant lands, experience different cultures, and indulge at our favorite restaurants. Until then, we promise to provide you with ample resources to help keep your wanderlust alive.