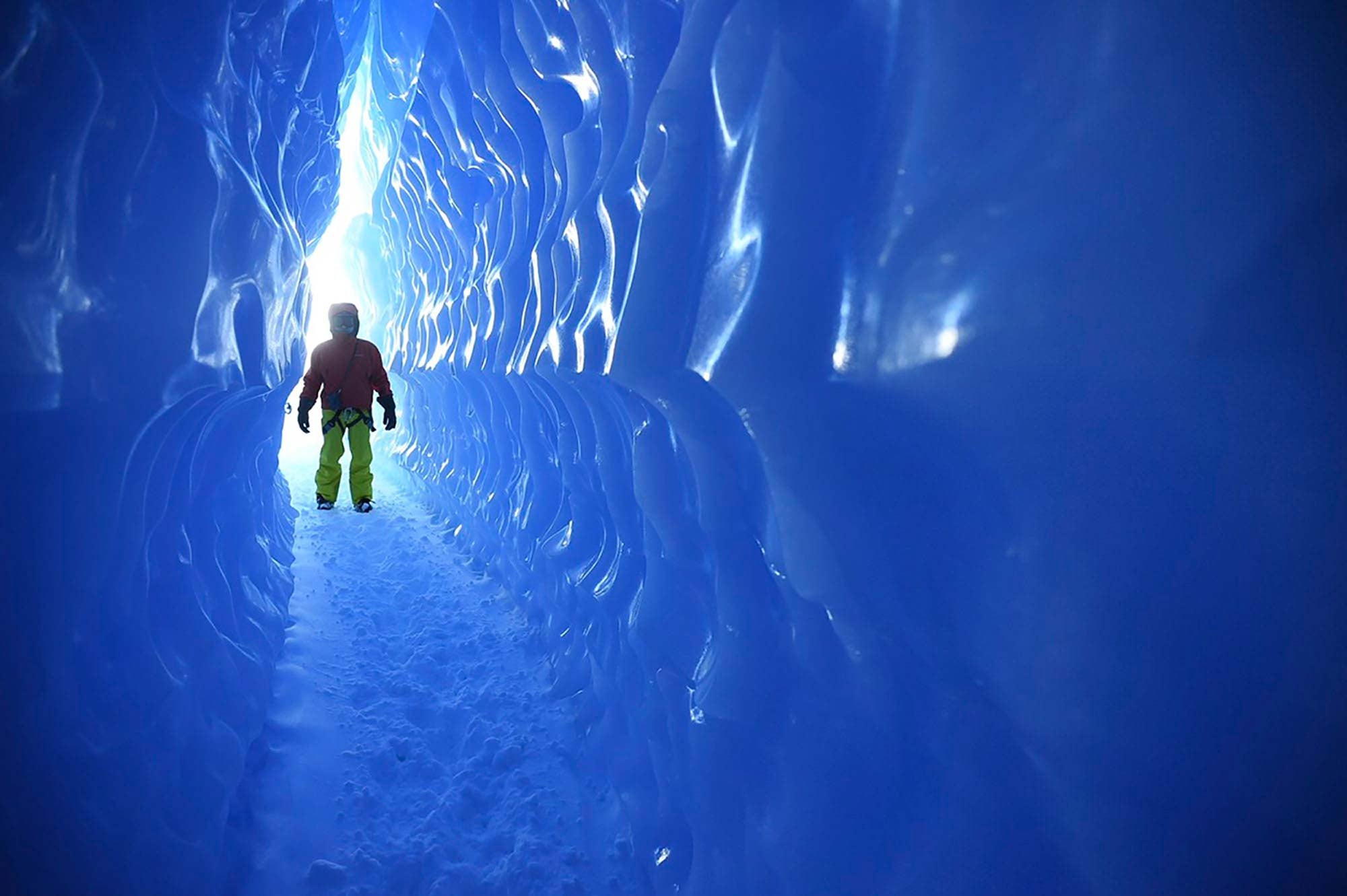 No longer the exclusive domain of polar explorers and scientists, Antarctica is now one of the world's most desirable travel destinations. Discover the uncharted Antarctic Circle and the wilds of South Africa this November on the one-off, 11-day journey: Adventure to the South.
Hosted by White Desert, the only travel company that flies into the interior of Antarctica, and Singita, which operates luxury private African game reserves, this once-in-a-lifetime itinerary gives you the chance to see (at least some of) the Big Five in the largest national park in South Africa, and explore the icy terrain in the sub-zero temperatures of the most remote landscape on Earth.
You need not worry about harming the delicate environment during your travels, as sustainability is at the heart of each company's ethos. Singita is dedicated to preserving more than 33,000 acres of land and African wildlife, and White Desert adheres to strict ecological guidelines through carbon offsetting.
Start in South Africa in one of Singita's incredible lodges — Singita Lebombo or Sweni Lodge — both in remote locations within Kruger National Park, the country's largest wildlife reserve. Nestled deep in the bush, the lodges give you front-row access to wildlife including giraffes, elephants, zebras, lions, leopards and cheetahs, be it from your suite's private deck or on a game drive.
The area is also teeming with hippos and crocodiles lurking in the nearby river. Next, jet off to Cape Town and spend two nights at One&Only Cape Town for some buzzing city life before heading to the Antarctic Circle. From your suite, Table Mountain looms in the distance, and the beguiling city views are spectacular. Cape Town is brimming with fantastic restaurants, vineyards and art.
Try glasses of regional port-style wines and sweet wines, for which South Africa is so revered. The final and longest leg of your trip is next: Antarctica. Your base is White Desert's Whichaway Camp, a luxury base comprised of domed sleeping pods. Up to 12 people can stay at the base, and there's a communal lounge, dining room and kitchen. Once you get settled in, adventure beckons.
Explore Antarctica's colony of up to 28,000 emperor penguins; this time of year, penguins hatch in this icy expanse. Watch in awe as thousands of penguins take their first steps. And what would a trip to Antarctica be without exploring its many caves, tunnels and natural wonders? Discover blue-ice tunnels on hikes with a guide, or partake in ice climbing with an expert.
You'll also have the chance to tour local science bases via 4×4. After a day's worth of exploring, a private chef will prepare a gourmet dinner at your camp while you relax and sip world-class wine.
From $67,000. Contact Patrick Woodhead, founder, patrick@white-desert.com, +27 663 286 812, singita.com, white-desert.com