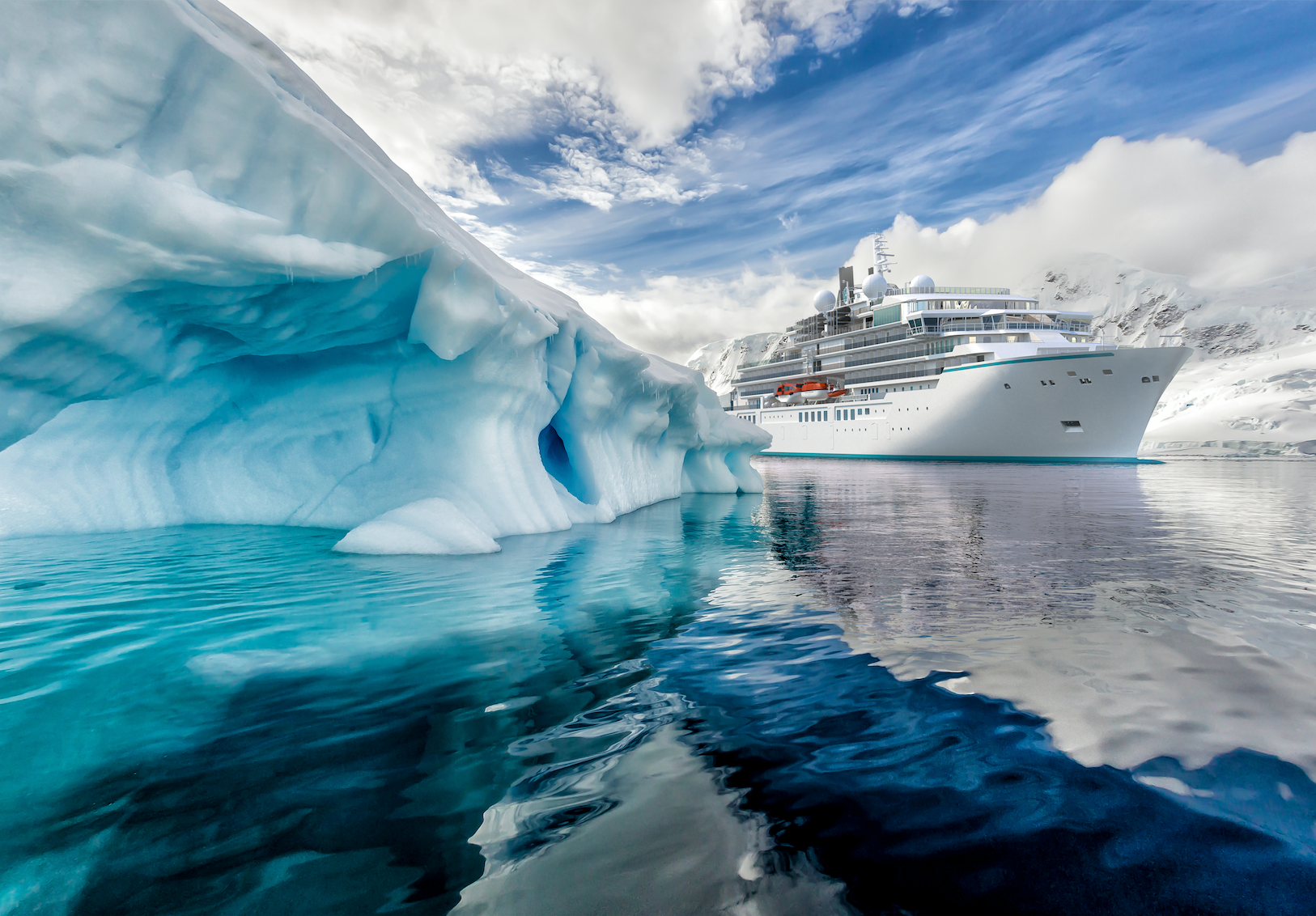 Once she embarks on her inaugural journey in August 2020, Crystal Cruises' groundbreaking new yacht, Crystal Endeavor, will be the most spacious, purpose-built, polar-class expedition yacht in the world, as well as the most luxurious ship with a Polar Code-designated ranking.
She offers three types of voyages for up to 200 passengers: Remote Expeditions, which are active, expert-led voyages to the Earth's most remote polar regions, including traversing the Siberian Sea from Russia to Norway; Cultural Discovery, where you will visit countries renowned for history, art and nature, including Japan, Brazil and Argentina; and Destination Exploration, a discovery of lesser-known regions' biodiversity and unique wildlife, such as fairy penguins (a diminutive species that only grows up to 1.5 ft) in Australia and New Zealand.
No matter which voyage you choose, the ship fosters discovery and adventure by her ability to access smaller ports. There are outdoor observation decks on six out of the eight passenger decks — there is even a hot tub to lounge in as you gaze at the stars or, if you're lucky, the Northern Lights.
Whether you're sailing along the coast of Japan, exploring Sydney's underwater marine life or marveling at larger-than-life glaciers in the polar regions, the yacht has 18 Zodiacs, a seven-passenger submersible, stand-up paddleboards and helicopters for myriad offshore excursions.
Crystal Endeavor is a win-win for those seeking adventure paired with some of the best cuisine on the high seas. There are six restaurants serving international cuisine, including the first Nobu restaurant on an expedition ship, plus a Crystal Life Spa and Salon, cigar lounge and resplendent lounge areas like the opulent Palm Court and Crystal Cove (perfect for pre-dinner drinks).
The all-suite ship has 90 deluxe suites, eight Penthouse Suites and two Owner's Suites.
From $11,700 for an eight-day Cultural Discovery Voyage, crystalcruises.com
A Global Expedition
If you can carve a few hundred days out of your busy schedule (167, to be exact), spend them aboard Silversea's Silver Cloud for the Expedition World Cruise, the first-ever expedition journey around the world. Starting in Ushuaia, Argentina and ending in Tromsø, Norway, you will see some of the world's most spectacular destinations not accessible via regular cruise ships, but with the same luxury amenities and experiences Silversea is so revered for.
Silver Cloud has a guest capacity of just 254 and the highest space-to-guest ratio of any polar-expedition ship, plus 18 Zodiac rafts, 10 kayaks and a brand-new bow and ice-strengthened hull. Allow the onboard Expedition Teams to teach you about all the destinations you'll see along the way and enjoy intimate on-shore excursions in some of the most remote places on Earth. Your personal butler will have a glass of champagne waiting for you upon your return to the ship. If you don't have six months to spare, you can also book individual legs of the trip.
From $99,000, silversea.com