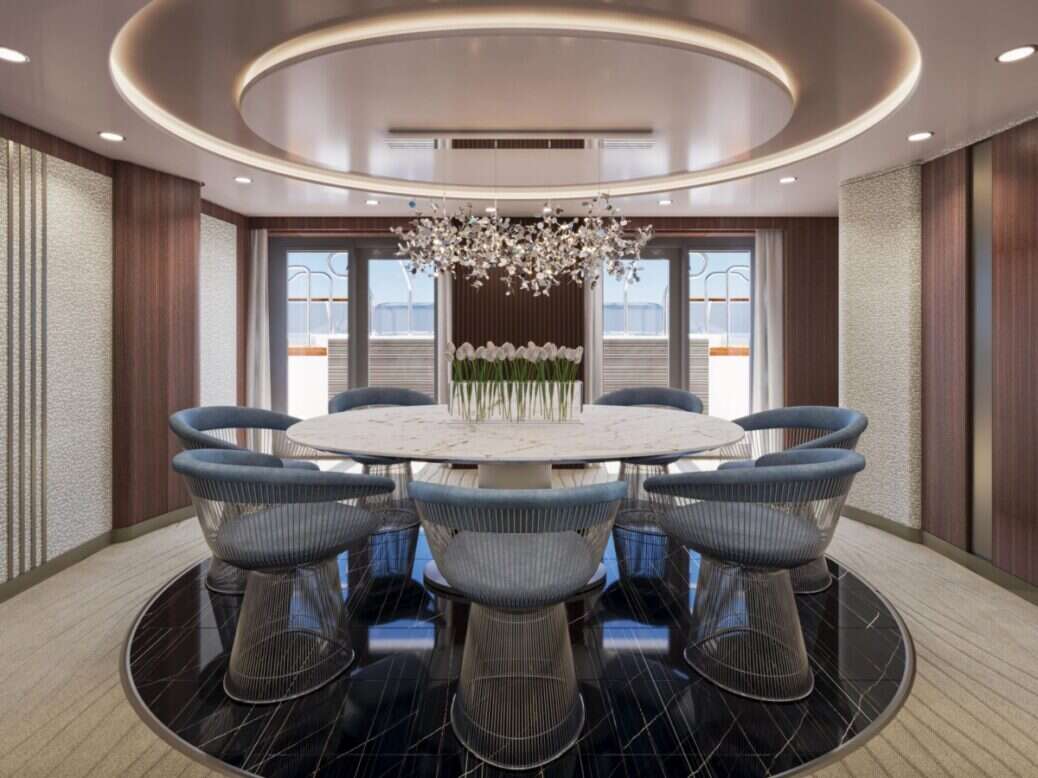 Explora Journeys has unveiled first-look images of the most exclusive abode onboard its new ship, Explora 1. The extravagant Owner's Residence boasts the biggest living space out of all 461 oceanfront suites, as well as an expansive private outdoor terrace for soaking up the sea views.
Spanning over 3,000 sq ft, the gleaming new apartment has plenty of space to relax and unwind including a spacious living room and separate dining room with a table for eight.
At the heart of the residence is the suite area complete with a king-size bed topped with Frette Linens. Modern artwork adorns the walls, while pops of color come from the marine-blue pillows and chairs.
[See also: Lurssen Delivers Sparkling New 295-Foot Superyacht, Norn]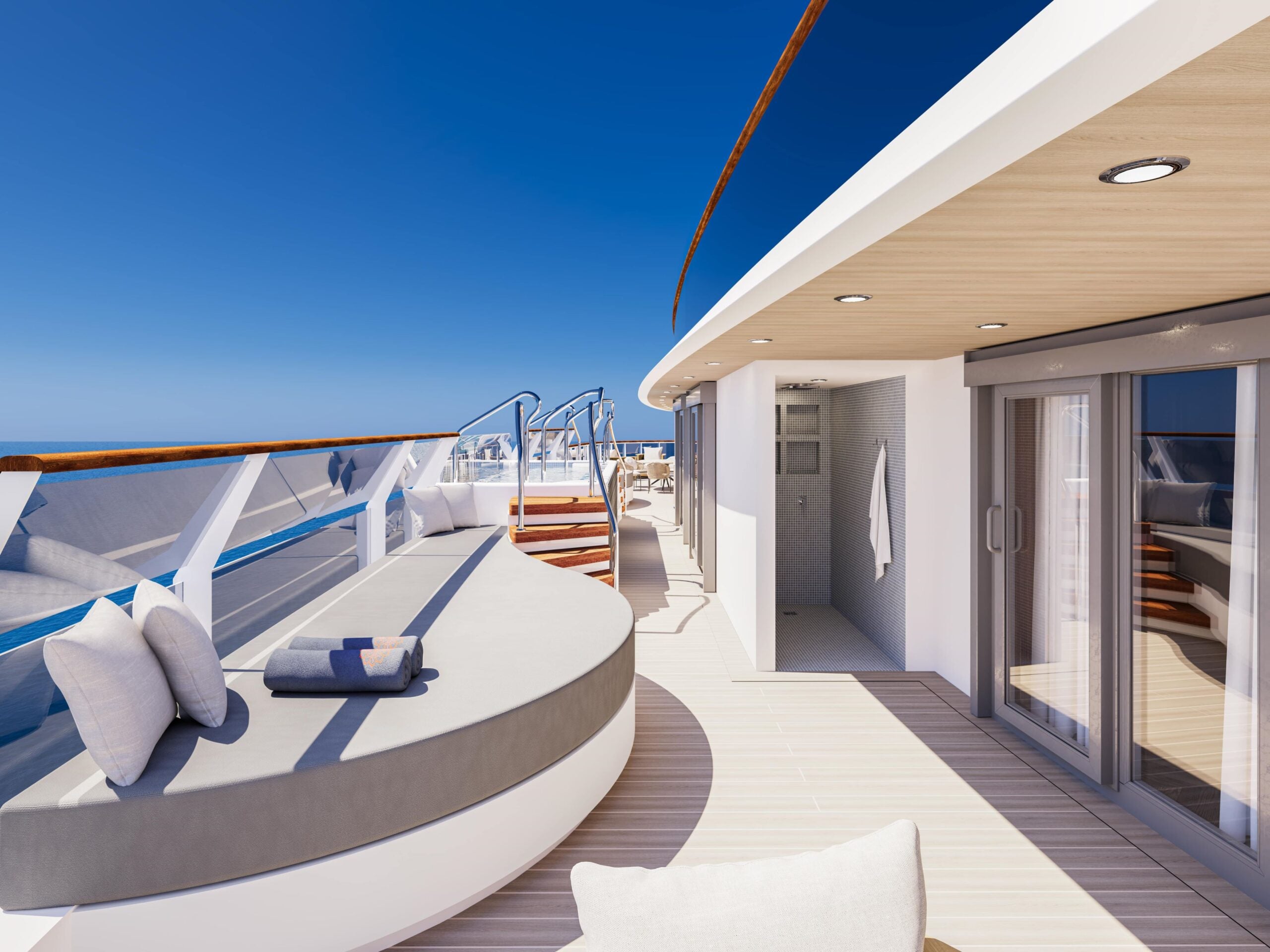 Next door in the luxurious marble bathroom, you'll find a free-standing tub and walk-in shower. Underfloor heating keeps things extra cozy, and double vanities mean there'll be no elbowing past your other half to brush your teeth.
The star of the show, however, is the outdoor terrace that extends over the entire ship's width. That means uninterrupted ocean views – the best onboard. The infinity whirlpool is the perfect setting to watch the sunset with a glass of bubbly in the evenings. And there's even a telescope for stargazing on cloudless nights.
Naturally, the Owner's Residence onboard Explora 1 comes with a dedicated private butler service to take care of your every need from unpacking and itinerary planning to gourmet in-suite dining.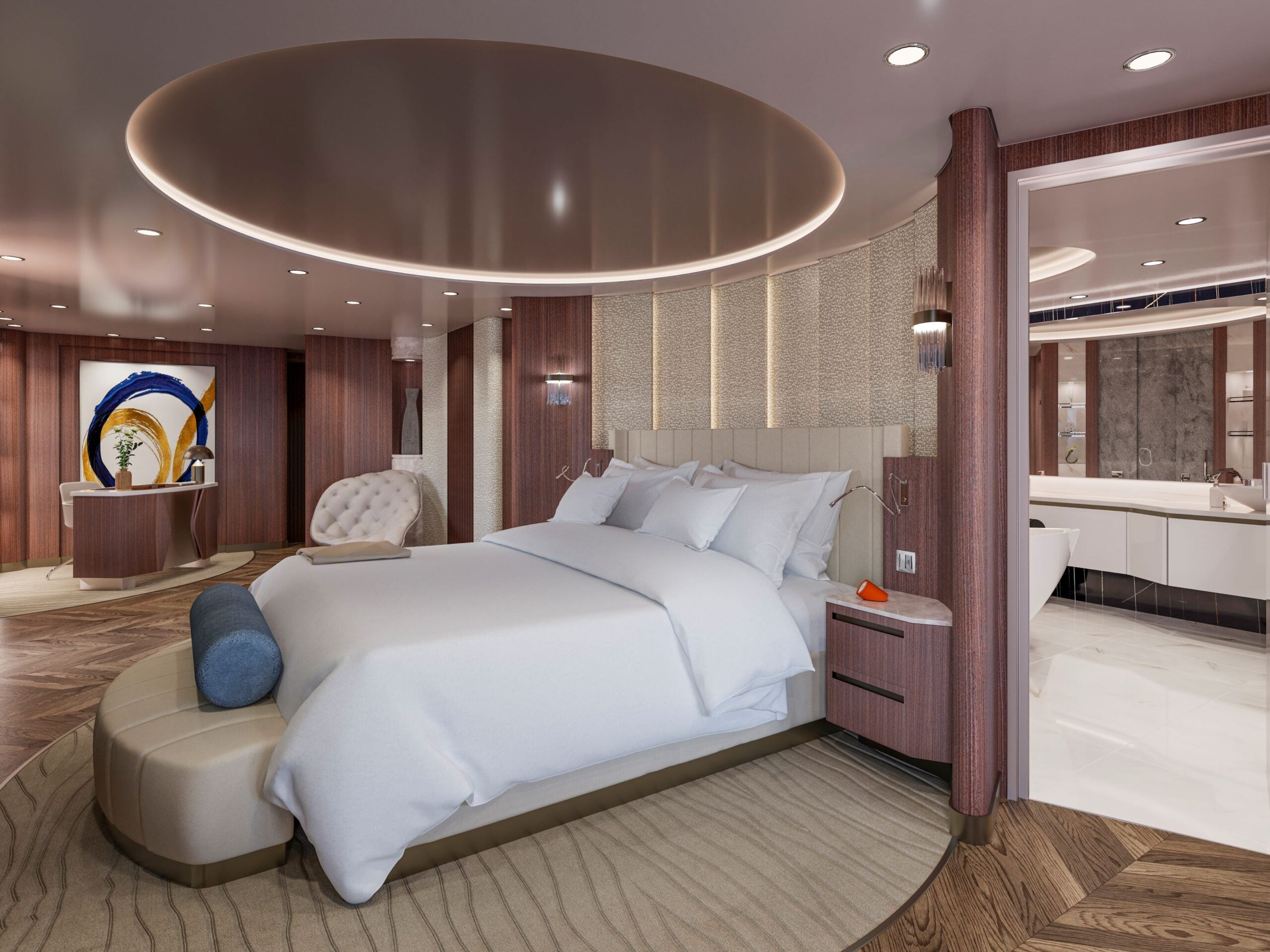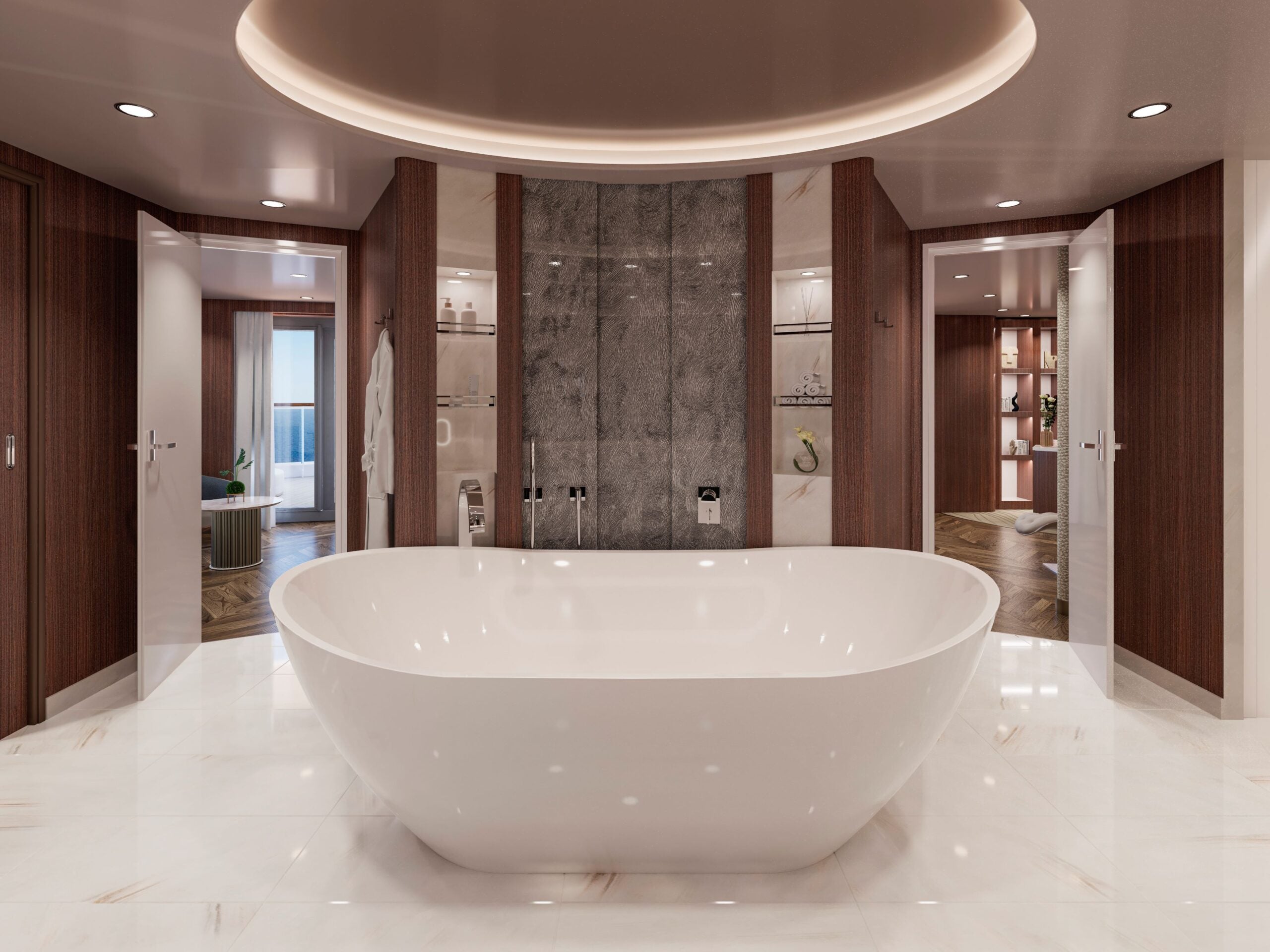 "Every aspect of the design of our Owner's Residence reflects the meticulous curation of all details," said Jason Gelineau, head of product at Explora Journeys. "We have partnered with renowned brands to provide an unparalleled experience for our guests."
He continued: "Sofas and chairs are by iconic design brands like Knoll and Molteni & C, outdoor furniture is from Manutti, sophisticated lighting solutions are designed by Astep and the luxurious double vanity bathroom is made of precious Calacatta marble. All these incredible details create an elegant, yet effortlessly relaxed European sense of luxury."
Explora 1 is the first of six luxury ships – two of which are under construction – set to launch between 2023 and 2028. Slated to set sail in July, the new vessel will be home to six restaurants, 12 bars and lounges and four outdoor swimming pools dotted with private cabanas.