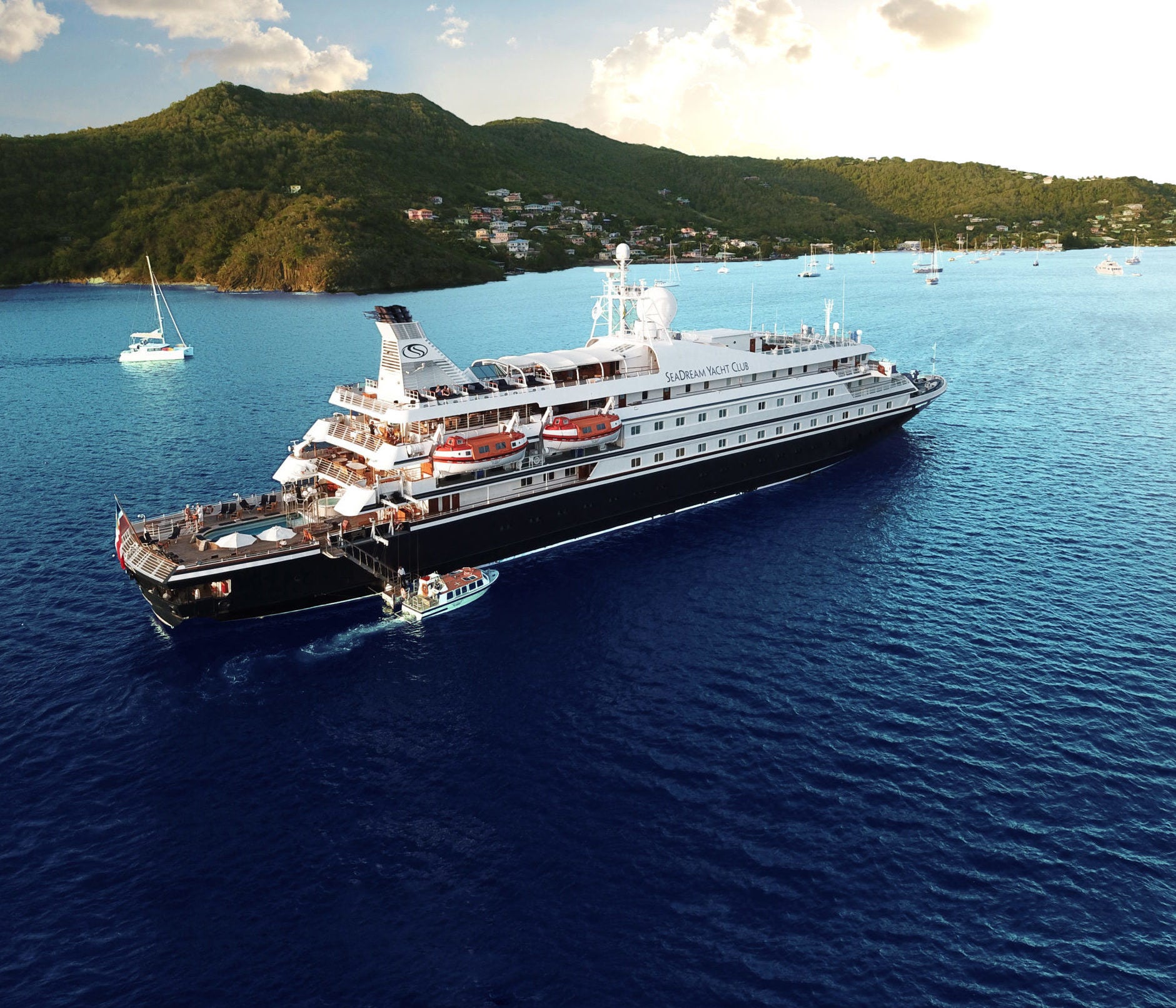 The next wave of wellness-focused travel is here. Luxury cruise lines are introducing holistic programming through healthy cuisine, fitness excursions and mindfulness practices that even the most dedicated wellness gurus will love.
SeaDream Yacht Club defies your typical cruise-ship experience: Its ultra-luxe ships, SeaDream I and SeaDream II, can each host just 112 guests, meaning that every moment feels more like a private yachting vacation than a cruise. Now, SeaDream brings one of the world's healthiest food trends aboard with a new vegan raw-food program.
Though raw food has long been popular on the ultra-healthy scene, it is rarely done in such an elegant way, and never before has it been brought to the high seas. Its proponents believe that keeping food in its original state by not heating it above 118 degrees Fahrenheit preserves essential vitamins and micronutrients, which can be reduced when ingredients are cooked.
SeaDream's executive chefs developed an organic, sustainable and locally sourced raw-food menu to bring aboard its ships that doesn't sacrifice ingenuity or delectable flavors. The menu is full of gourmet dishes including Asian-style curry salad, made of spinach and coconut-meat 'noodles;' spicy cauliflower mash and sun-dried tomato marinara; and even guilt-free dessert options like raw avocado key-lime pie.
Sugar-free or gluten-free? No problem — exclusive menus and experiences can be made on request if you have a specific allergy or aversion. There is also a juice bar with green juices and wheatgrass should you want your veggies all in one go, as well as an extensive tea menu with blends exclusive to SeaDream. Complement your health journey with sunrise yoga and tai chi classes on the rooftop deck; a run around the outdoor track; or a sweat session in the state-of-the-art gym.
Three of the Best
Best Spa – Celebrity Cruises
Celebrity Edge had her inaugural voyage in late 2018, and among her impressive features is the sprawling 22,000-sq-ft spa. Immerse yourself in the many tranquil corners of the spa's outstanding Sea Thermal Suite, which includes a hammam, crystalarium, salt room, infrared sauna, float room, heated-tile loungers (above) and rainfall water therapy.
Best for Mindfulness – Seabourn
Seabourn has partnered with Dr Andrew Weil, an integrative medicine practitioner, to bring guests the best classes and treatments for their physical, social and spiritual well-being. Each ship has a mindful living coach (who are certified yoga and meditation teachers) that guide classes and seminars on how to be more relaxed and present.
Best Fitness Classes – Lindblad Expeditions
Lindblad is known for adventurous itineraries, including its new Mexico itinerary, Wild Baja Escape: Serenity & Sea Life in the Sea of Cortez. The trip, which takes place aboard National Geographic Venture, has plenty of fitness activities. Stand-up paddleboard and kayak, snorkel with sea lions, hike desert shorelines, and take part in beach yoga.
Images: Steve Dunlop, Ralph Lee Hopkins, Eric Laignel