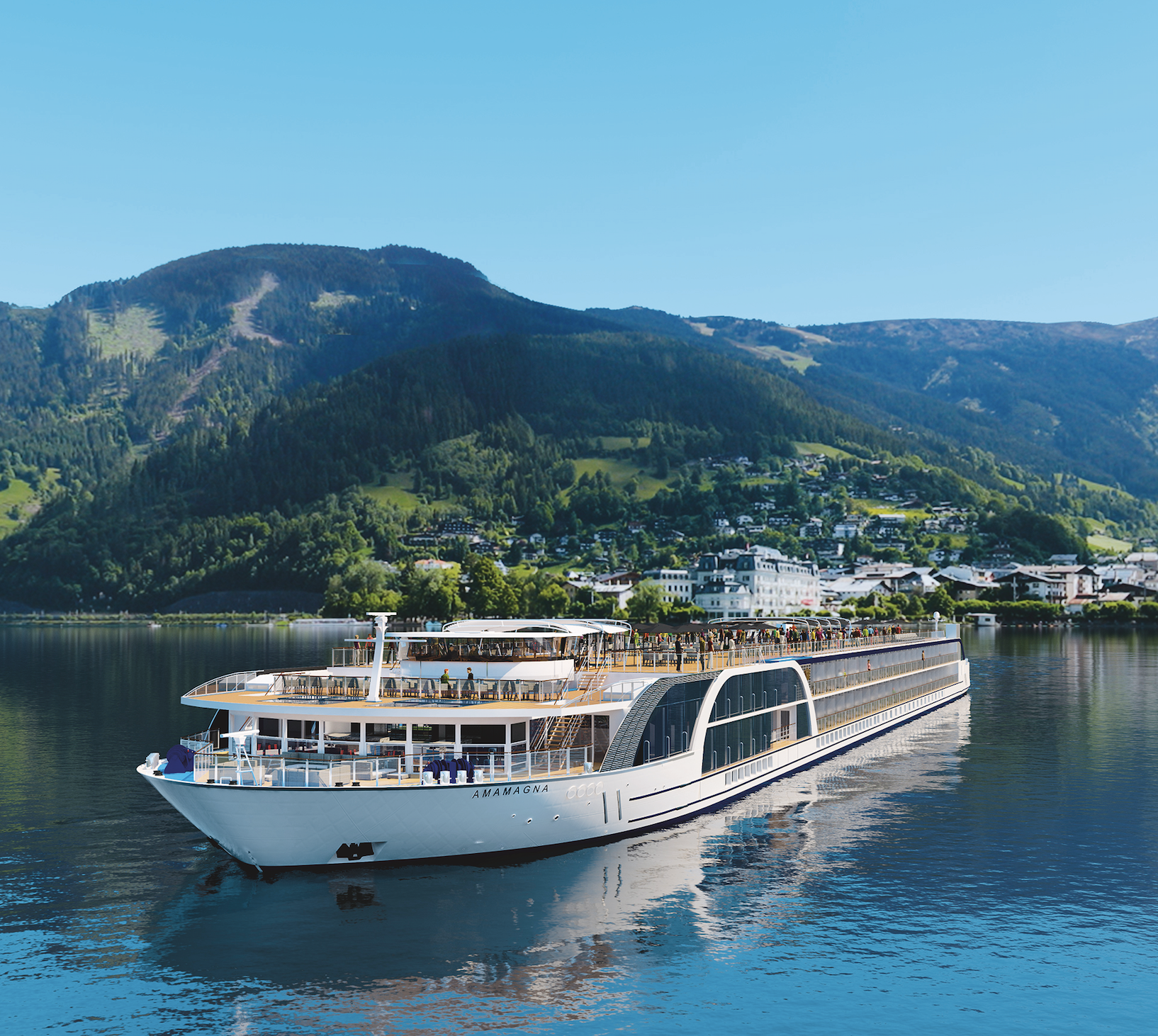 While country-hopping ocean cruises have become the favorable option for many, there are still a wealth of luxury river cruises traversing along the world's most famous waterways. And thanks to the limited room, you'll often find that river cruise ships are far smaller meaning that there are fewer people onboard and more intimate experiences to be had. 
The more intimate feel extends to the ports of call too. While most ocean cruise liners will have similar stopping points (meaning all but guaranteed crowds when you embark) river cruises have the luxury of calling at lesser-visited cities and destinations along their route.
Read on to discover the world's best luxury river cruises, from expeditions along the Nile to meanders down the Seine.
[See also: The Top Cruises for an Adventure in 2023]
Crystal River Cruises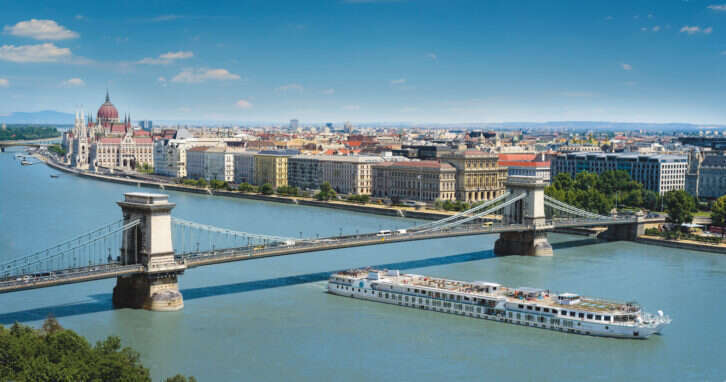 No matter what voyage you embark on with Crystal Cruises, be it ocean or river, you're in for a five-star experience, think: butler service, a one-to-one (or more) guest to staff ratio, in-room technology, world-class wine and champagne and Michelin-inspired dining. Its five fleet sail through Vienna, Amsterdam, Budapest and Basel, all varying in duration of trip. On any cruise, you will sail the Rhine, Main and Danube and get up close and personal with the quaint villages in Germany, Belgium, Slovakia, Hungary, Austria and the Netherlands. crystalcruises.com
Tauck River Cruises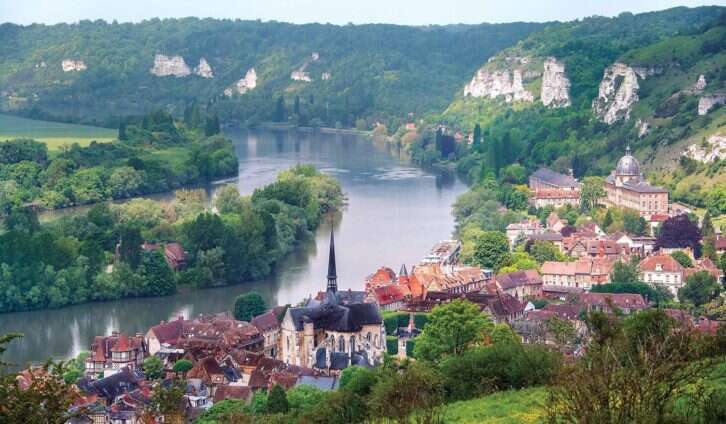 Tauck offers European river cruises, small-ship cruises, land journeys, group trips and special events. The river cruises in particular are focused on cultural immersion in smaller medieval villages and quaint towns along the way with a strong focus on art and culture along the way. While Tauck hosts trips on the Danube, through Budapest and Amsterdam, through the Douro River Valley and the Seine and through the Swiss Alps, the Savoring France: Paris, Lyon and Provence excursion is perfect for food and wine lovers.
[See also: Explora Journeys Announces Inaugural Cruise Itinerary]
AmaWaterways
AmaWaterways has debuted three new ships: AmaMagna, twice the width of traditional cruise ships; AmaMora, a twin balcony ship; and AmaDouro, sailing exclusively on the Douro River. There are plenty of exciting additions to each ship, including a Zen Wellness Center and more spacious staterooms and full-balcony suites. AmaWaterways sails on rivers worldwide, including the Mekong in Cambodia and Vietnam, Botswana; Chobe River in Africa; and rivers in Europe, including the Rhine, Danube, Douro, Seine, Moselle and more. There are specific wine tours, speciality tours and Christmas tours to book, too.
Uniworld Boutique River Cruises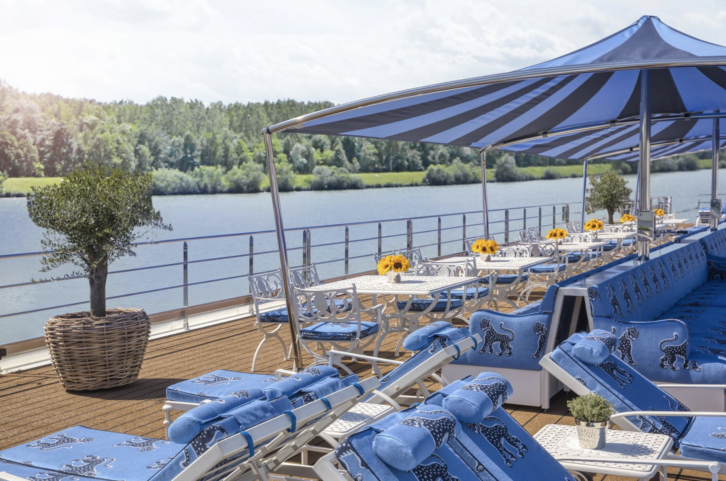 Uniworld's Boutique River Cruise collection offers some of the most luxurious amenities in the world paired with custom itineraries you'd be hard pressed to find anywhere else. It's one of the most sought-after river cruise lines for its boutique-hotel-like aesthetic, bespoke shore excursions, wellness programming and gastronomy. Travel to India on the sacred Ganges River or on the Yangtze in China. There are also Russian excursions; Italian journeys and themed cruises that allow you to connect with your heritage, learn more about local cuisine and wine or focus on culture through a Uniworld Signature Lecture Series. Floating Art Workshops are also a unique offering.
[See also: Orient Express to Launch World's Largest Sailing Ship]
Aqua Expeditions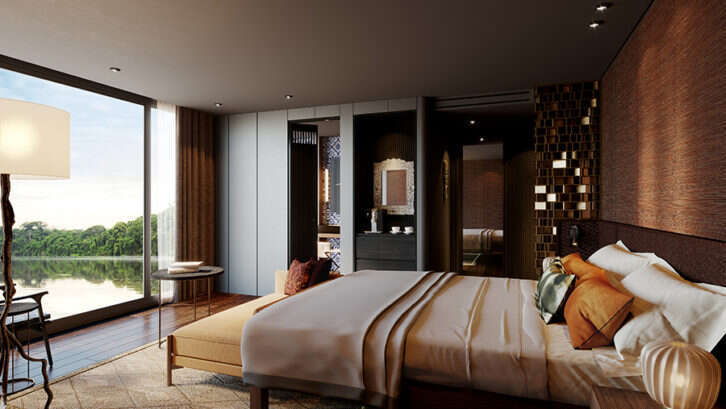 Boutique luxury river and yacht cruise line, Aqua Expeditions, sails the Peruvian Amazon, Mekong River and East Indonesia, offering something different than your traditional European cruises. There is a one-to-one guest to staff ratio on each ship and the line has a strong focus on sustainable practices. A sleek, modern design feels like you're in a five-star boutique hotel or on a yacht, and with Aqua Blu, you actually are on a yacht. Aqua Blu will launch in November 2019 and is Aqua Expeditions' first ocean explorer yacht. Every inch of all the cruise ships and yacht are ultra-luxe, with a private cinema, sun deck and spa.
[See also: Ship Mates: Cruise Lines Joining Forces with Celebrity Partners]