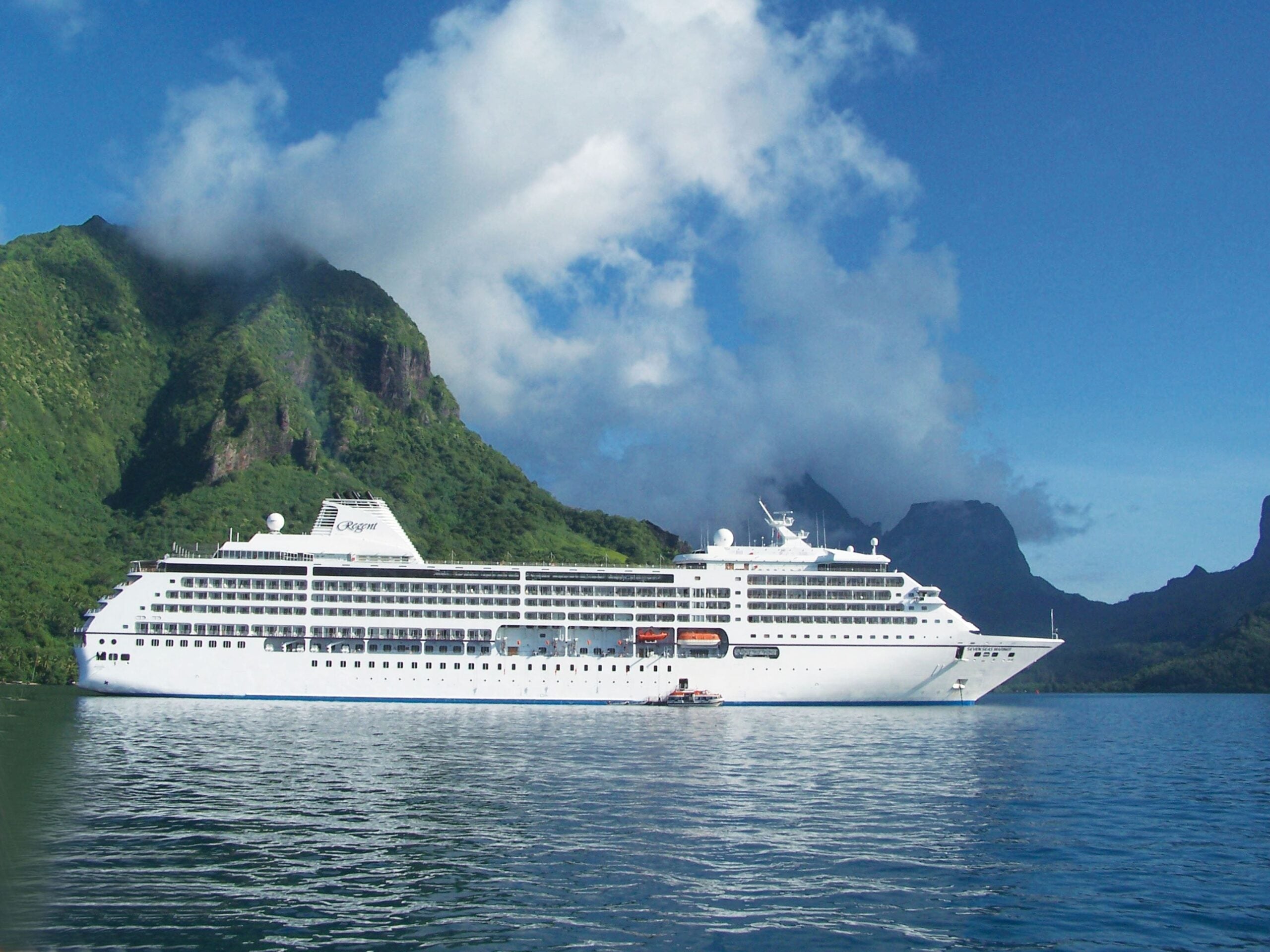 Luxury cruise operator Regent Seven Seas Cruises has unveiled four all-new Voyage Collections for 2023 – 2024, all of which have been carefully designed to provide guests with immersive cultural experiences across the globe.
The four new collections are separated into Maiden Calls, which boasts 15 brand-new ports of call including Syros island in Greece and Norway's remote Lofoten Islands; New Voyages, featuring over 130 new itineraries; and Overnight Stays, which gives passengers an opportunity to experiences destinations more deeply via an overnight stopover.
The crème de la crème however are the Grand Voyages, which includes four longer journeys designed with the line's most discerning guests in mind. Within the new Grand Voyages line up are sailing journeys from New York to Barcelona, Stockholm to Athens, Sydney to Tokyo and a round-trip voyage beginning in Miami. And thanks to Regent's commitment to complimentary shore excursions, you can rest assured that you're seeing the best of each destination you visit.
[See also: The Most Innovative Cruise Lines of the 21st Century]
The duration of the new cruise journeys varies from short seven-day jaunts for the time-pressed traveler, to multi-week trips for a more immersive vacation. The longest of them all, however, will be the showstopping 132-night 2024 World Cruise, which will take those fortunate enough to have bagged a spot (the tour sold out in just three hours) across all four corners of the globe.
"We are delighted to release our very special Voyage Collection for 2023-2024, which has been meticulously crafted for our discerning guests, who we know have a passion for discovering the world in the ultimate luxury that Regent Seven Seas Cruises is renowned for," said Regent Seven Seas Cruises president, Jason Montague. "We hope that this new season of diverse and inspiring locales enables travelers to create memories and experiences that will last a lifetime."
Onboard, guests will enjoy ultra-luxe accommodation on Regent Seven Seas Cruises' fleet of all-suite, all-balcony ships, with each boasting unrivaled entertainment, first-class spa facilities and, of course, a number of world-class restaurants serving expertly prepared cuisine with global influence. Guests will also delight in the fact that despite the size of Regent Seven Seas Cruises' ships, each tour remains intimate with a comparatively small total of just 750 guests.
And, as one of the world's leading cruise operators, Regent Seven Seas Cruises has recognized its responsibility to respond to the climate crisis. As such, it operates a Sail & Sustain program with the objective of promoting sustainability initiatives onboard and on the shore. This program has seen Regent ban all plastic straws, preventing a total of 50 million straws from entering the ocean each year and implementing a strict waste management system.
[See also: Luxury Cruise Industry Back and Stronger Than Ever]
For more information on Regent Seven Seas Cruises new Voyage Collection and to book, visit rssc.com