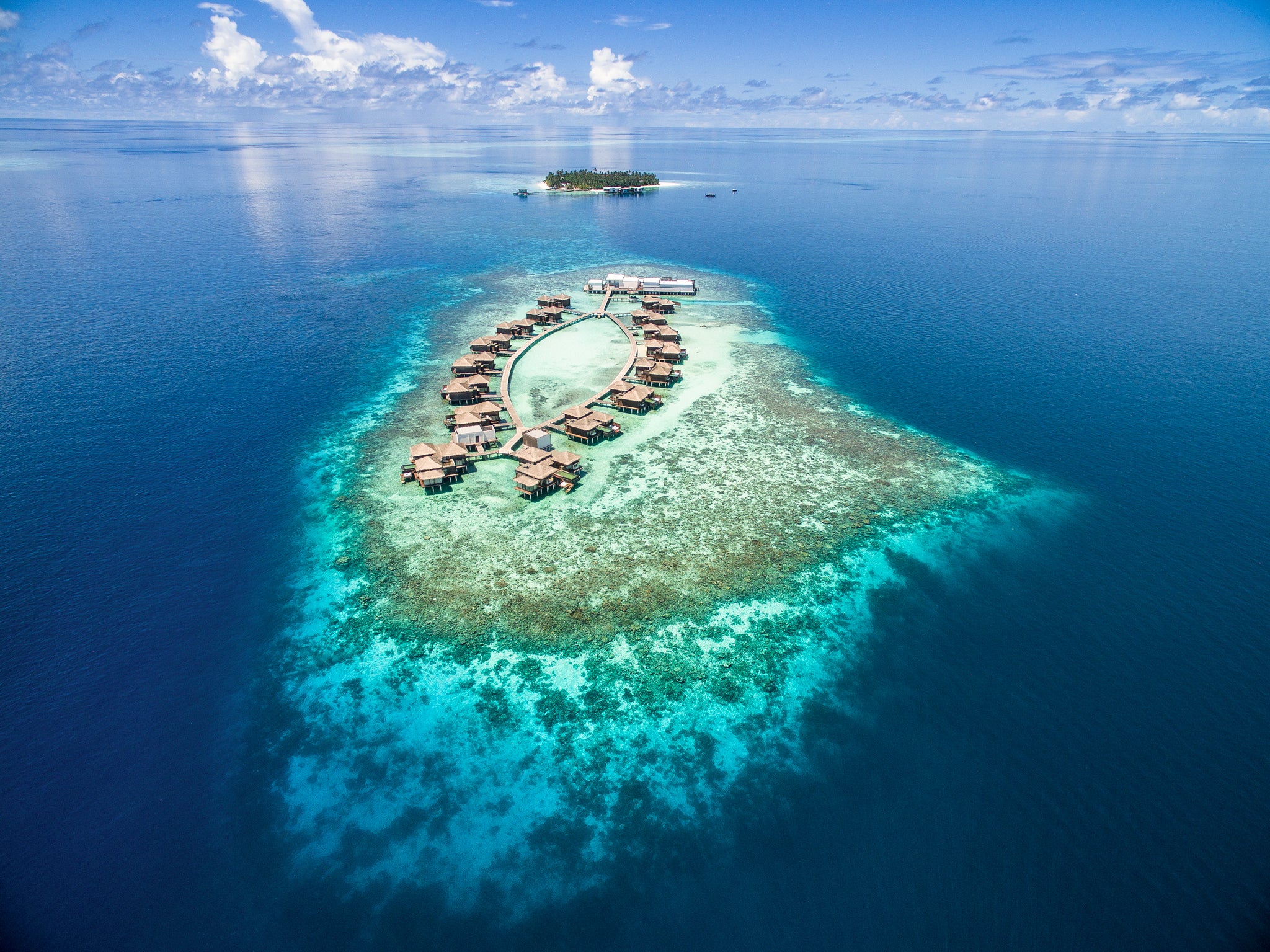 Located on a remote and pristine island in the middle of the Indian Ocean, Raffles Maldives Meradhoo already offers sanctuary from the busy world. Now, however, the ultra-luxe resort is offering guests unprecedented privacy with its You Run Raffles Maldives buyout package.
Priced at a well-rounded $1million, the four-night, five-day stay includes all 21 luxurious villas and unfettered access to the resort's bars, restaurants, wellness facilities, and yacht for up to 70 guests. The resort will also offer a wealth of exclusive experiences and special privileges, and allow guests to tailor their stay to meet exacting specifications.
Located just an 80-minute boat ride from the equator, Raffles Maldives Meradhoo lies in one of the most remote and unblemished corners of the Maldives. As well as being one of the most beautiful island resorts in the world, it also boasts the legendary service of Raffles, complete with Raffles Butlers.
As part of the You Run Raffles experience, guests will also be given access to an additional 'deserted island' that can be transformed into an epic celebration or adventure space. The resort's event planners will be on-hand to create any experience you wish, from a tropical playground to a sunset beach part with a celebrity DJ. For the romantics, there is also the option for a night-time champagne-and-stargazing session guided by a personal astronomer.
Food will also play a central role during the experience. The culinary team at Raffles Maldives Meradhoo will be on-hand at all times to create special menus and tailored dining experiences. Guests will be invited to dine whenever and wherever they like. The resort boasts three restaurants, including The Firepit, a beautiful alfresco barbecue space overlooking the Indian Ocean.
The adventurous will be invited to jump aboard the resort's very-own Azimut yacht. Guests can choose from a variety of adventures from dolphin-watching to snorkeling on the resort's house reefs. The two reefs are home to scores of fish species, from fluorescent parrotfish to handsome blacktip sharks and 22 gentle hawksbill turtles.
For those coming to relax, the package also includes incomparable treatments at Raffles Spa. Guests can choose from iologique Recherche facials, Aromatherapy Associates massages, and many more bespoke treatments.
As part of the resort's charitable nature, the rate includes a five percent charitable donation, split between the Maldives' Marine Center and the Olive Ridley Project, an NGO that works to protect sea turtles.
www.rafflesmaldives.com; reservations.maldives@raffles.com; +960 6828800