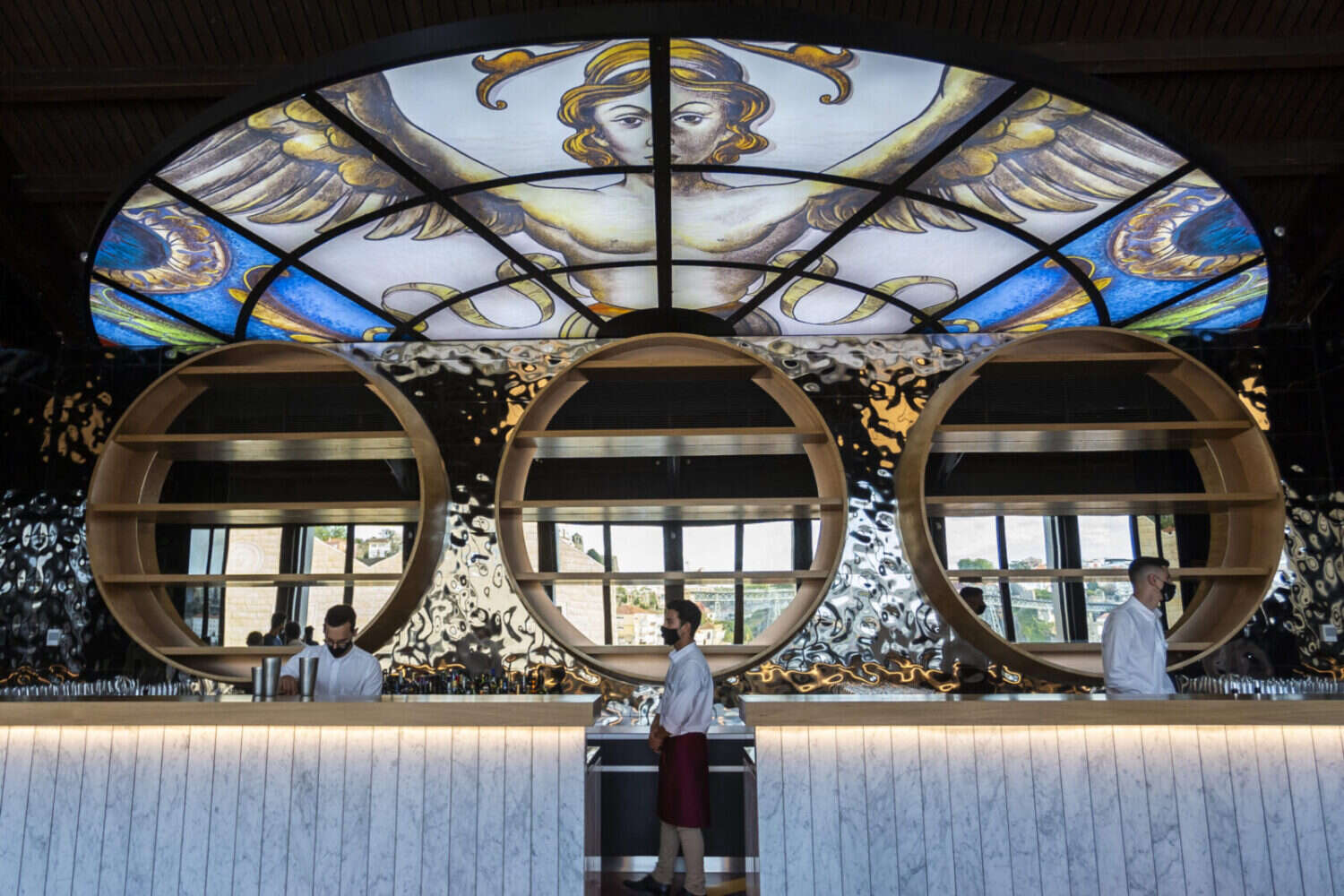 Last summer saw the grand opening of Porto's World of Wine (WOW). The 300,000-sq-ft development cost $124m and took five years to complete, making it one of Europe's biggest tourism developments. With six interactive museums and nine restaurants, bars and cafes, it is set to become a new cultural hub for tourists and locals.
Located south of the Douro River in warehouses that were once used to store port wine, WOW has regenerated a historic area that recently lay dormant. Porto has a long and storied history with wine. For centuries, growers in the dry and arid Douro Valley sent their produce over 100 miles downriver to Porto's warehouses where the climate was more forgiving. Once temperature control was invented, however, it no longer made sense to store it so far away. The growers built their own warehouses close to the vineyard, and Porto's bustling wine district fell silent.
Despite their newfound uselessness, the empty warehouses were considered an integral part of Porto's cultural and architectural history. Any attempt to redevelop the area required a huge amount of restoration work. As different proposals came and went, the warehouses continued to fall into a state of disrepair. The WOW proposal was the first that promised to both regenerate the area and honor its past.
"From the initial project, it kind of grew," said Adrian Bridge, CEO of the project at Taylor's Port. "Initially, it was just going to be about wine, and then it got relatively big because it is such a historic area. A lot of our work has been to bury anything that could be considered to degrade the visuals. We have vastly improved what was there. There were old warehouses with fiber cement rooms and stainless-steel tanks. All of that stuff has disappeared."
[See also: World of Fine Wine Reveals World's Best Wine Lists 2020]
Visitors will be able to learn about the history of not only wine but chocolate, cork, fashion and the city itself. The WOW Wine School offers a variety of daily and multiday workshops on Portuguese wine and gastronomy. The central square will not only boast an incredible view of the city but offer a variety of restaurants, from locally inspired cheap eats to Michelin-level dining.
Bridge is extremely familiar with the local area, having overseen the project to build the luxury hotel The Yeatman. This five-star accommodation opened in 2010 and is widely regarded as the catalyst that started Porto's tourism boom. It is just a stone's throw from the WOW development and will soon offer a wealth of new exclusive experiences.
"My experience of the HNW market is that people want things to be seamless," Bridge said. "We own The Yeatman and WOW, so we can ensure that quality of service from point to point. We can organize a VIP tour of an experience followed by a personalized, in-depth wine tasting. Like anything that is geared towards the HNW market, it is about accessibility to unique experiences. The fact that there is such a rich array of customizable experiences on The Yeatman's doorstep is a strong appeal."
After a busy day exploring the delights of WOW, head to The Yeatman's spa for some wine-inspired treatments; a barrel bath with red wine extract improves blood and lymph circulation. Book the Presidential Suite and enjoy a private tasting on the suite's expansive terrace overlooking the WOW and Porto beyond.
[See also: Master Sommelier Clement Robert on The Birley Wine Club]
Presidential Suite from $2,900 per night. Wine master class from $240 per person.
Contact Jan-Erik Ringertz, general manager, reservations@the-yeatman-hotel.com, +351 220 133 128, the-yeatman-hotel.com
Take Two // Ports
Taylor's Vargellas Vinha Velha 2017
The 2017 growing season was notable for its dryness. This had followed a particularly wet 2016, making for peculiar growing conditions. The crop ripened early and picking started on September 1, the earliest date since 1945. That year was considered one of the greatest vintages of the 20th century, and the rapturous reception for the 2017 appears to show it may follow suit.
$300, taylor.pt
Taylor's 1970 Single Harvest Port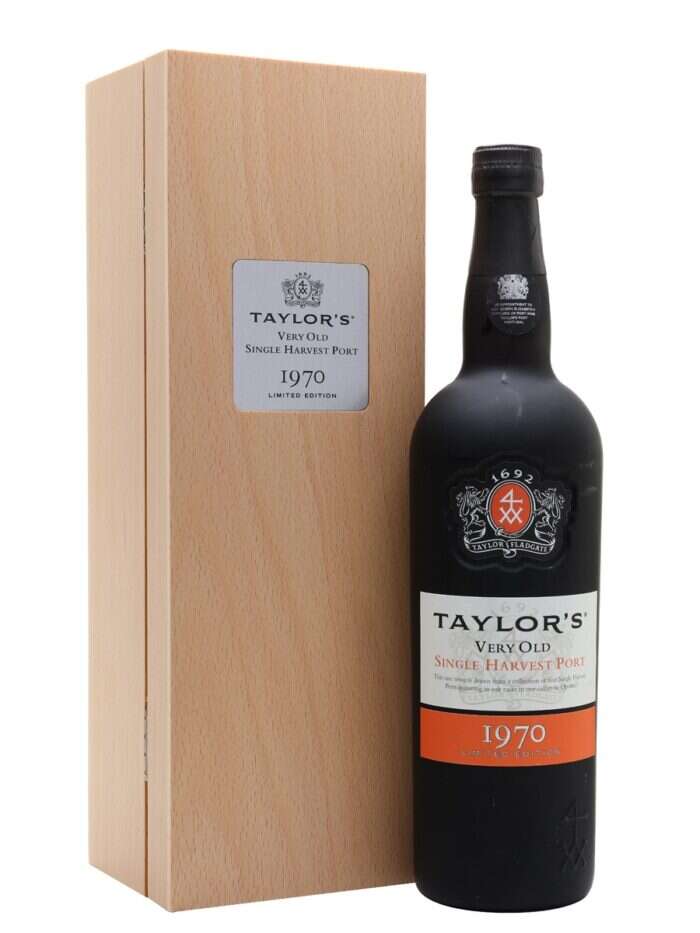 With one of the most extensive reserves of very old cask aged port, Taylor's is able to release a new 50-year-old limited edition every year. This 1970 is the seventh in the series and is wonderfully elegant. The port wine is aged in single oak casks in cool cellars where conditions are perfect to develop rich and complex flavors. This is ready to be enjoyed from the day of purchase.
$270, taylor.pt