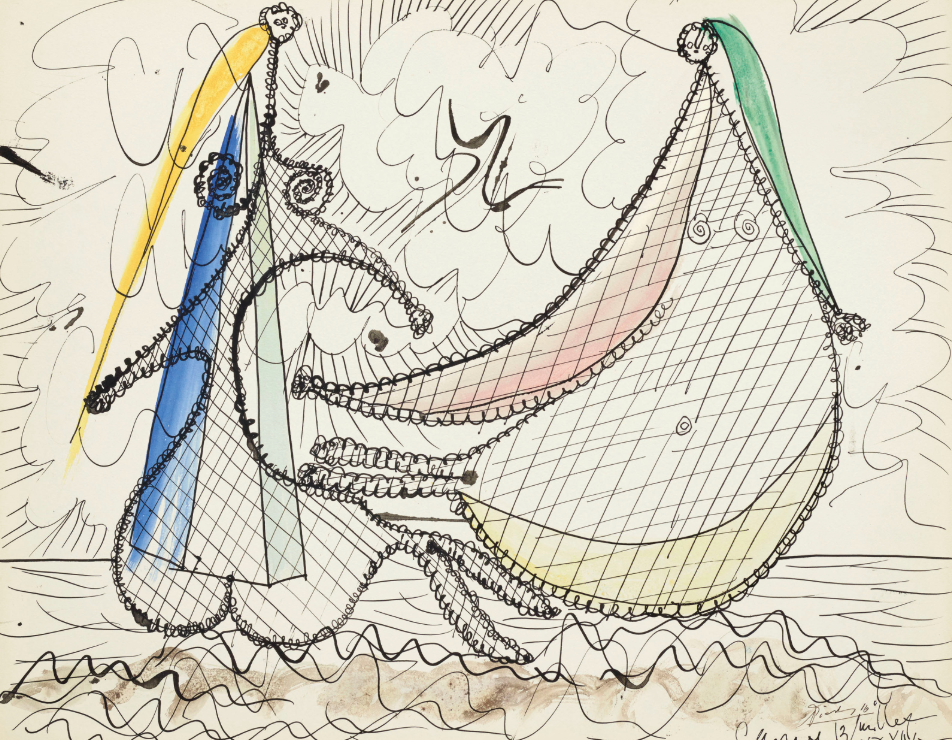 New York City plays host to thousands of exhibitions per year, but this May we are looking forward to three different types of exhibitions that are equal-parts beautiful, equal-parts cultural. Learn a thing or two about these historical pieces, whether they're being auctioned off to a lucky new owner or hanging for a limited amount of time.
In Bloom Jewelry Exhibition, Sotheby's
May 3-24, Sotheby's New York
Hosted in Sotheby's newly reimagined galleries in New York, talented jewelry designers from all over the world are congregating at the renowned art house in a selling exhibition. Jewels from the 19th century to now will be presented showcasing how floral fashion in jewelry has changed throughout the years. Unique pieces from Shaun Leane, Gimel and Bina Goenka will be on display, as will pieces from historic jewelry houses including: Cartier, Tiffany & Co, Verdura, David Webb, Boucheron and Van Cleef & Arpels. Modern designers like Fernando Jorge, Irene Neuwirth, Sabba, Jessica McCormack, Neha Dani, Cindy Chao, Dolce & Gabbana and more will also be presenting some of their fabulous pieces. The show will feature 75 pieces total.
Camp: Notes on Fashion, The Metropolitan Museum of Art
May 9-September 8, The Met, New York
This year's theme Camp: Notes on Fashion is inspired by Susan Sontag's 1964 essay "Notes on Camp." A difficult idea to explain, Camp is all about exaggeration, parody, extravagance and theatrics. Though we can't say until the exhibit opens in early May, this is unlike any Met Costume Institute theme ever seen before. While last year's religious theme was a bit more straightforward, it's possible that Camp means something different to everyone. Open throughout the summer, this is fashion's can't-miss exhibit at one of New York's most storied museums.
20th Century Week, Christie's
May 4-15, Christie's New York
Throughout the first half of May, Christie's will host six exhibitions housing 20th-century artwork, called 20th Century Week, from artists ranging from Van Gogh to Koons to Warhol to Rauschenberg, the pieces being auctioned off are incredible rare pieces of art. Though the auction is ongoing, the pieces will be available for the public to see at Christie's in New York. The sales will be both live auctions and hosted online. Auctions include post-war art, contemporary art, impression and modern art and more. Additionally 11 lots from The Robert B and Beatrice C Mayer Family Collection will be on sale. Sales estimate for the week is $844 million. The Impressionist and Modern Art Day Sale is on May 14; Post-War and Contemporary Art Day Sale is on May 16. Evening Sales are by invitation only.