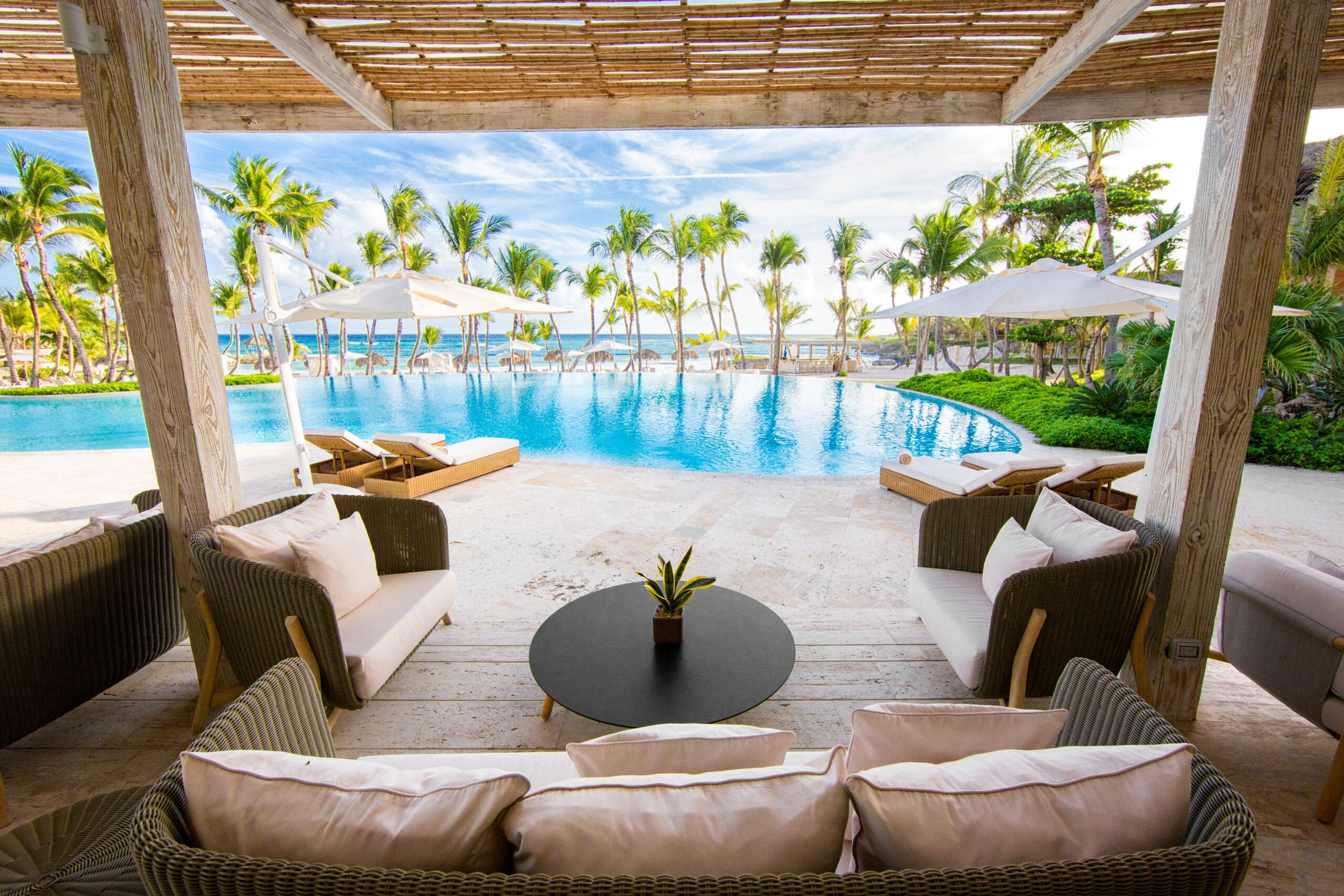 The luxury resort Eden Roc at Capa Cana has announced it will be hosting an exclusive Golf & Gastronomy Weekend in partnership with the renowned chef Thomas Keller. Taking place this November, the once in a lifetime stay will reflect the hotel's culinary excellence while paying homage to Keller's celebrated cuisine and showcasing what is the number one golf course in the Caribbean.
The four-night stay begins with a cocktail reception hosted by Keller, followed by an intimate dinner prepared by the resort's award-winning culinary team. On the Saturday, chef Gianluca Re Franschini will create a feast at Mediterraneo Restaurant then an all-day dining event will be held on the Sunday at the resort's Beach Club. Inspired by the French Laundry's Napa Valley culture and organic markets, this gastronomic event will showcase the exceptional ingredients sourced here, along with the resort's exemplary culinary offering. And while all of this is going on, guests will be invited to challenge chef Keller on the greens by playing the Jack Nicklaus Signature Punta Espada Golf Course.
The Golf & Gastronomy stay includes two rounds of golf on the Jack Nicklaus Signature Punta Espada Golf Course, plus an extra round on another Punta Cana golf course of your choice, an invitation to the cocktail reception with Thomas Keller and 'An Evening with Thomas Keller' with a dinner prepared by chef Gianluca Re Franschini, a farm to table Sunday brunch at the Beach Club with a Napa-style market of local organic produce and cultural events, and a cooking class with the resort's chefs. In addition to the weekend's events, guests will receive a 50-minute classic relaxation massage, an autographed book by Chef Thomas Keller and an exclusive Relais & Chateaux gift.
The first and only Relais and Chateaux property in the Dominican Republic, Eden Roc at Cap Cana is once again proving its status as a stand-out culinary destination.
The Thomas Keller Golf & Gastronomy stay will take from November 15th to 22nd, 2017, starting at $5,000 for two adults in a Luxury Pool Junior Suite. edenroccapcana.com