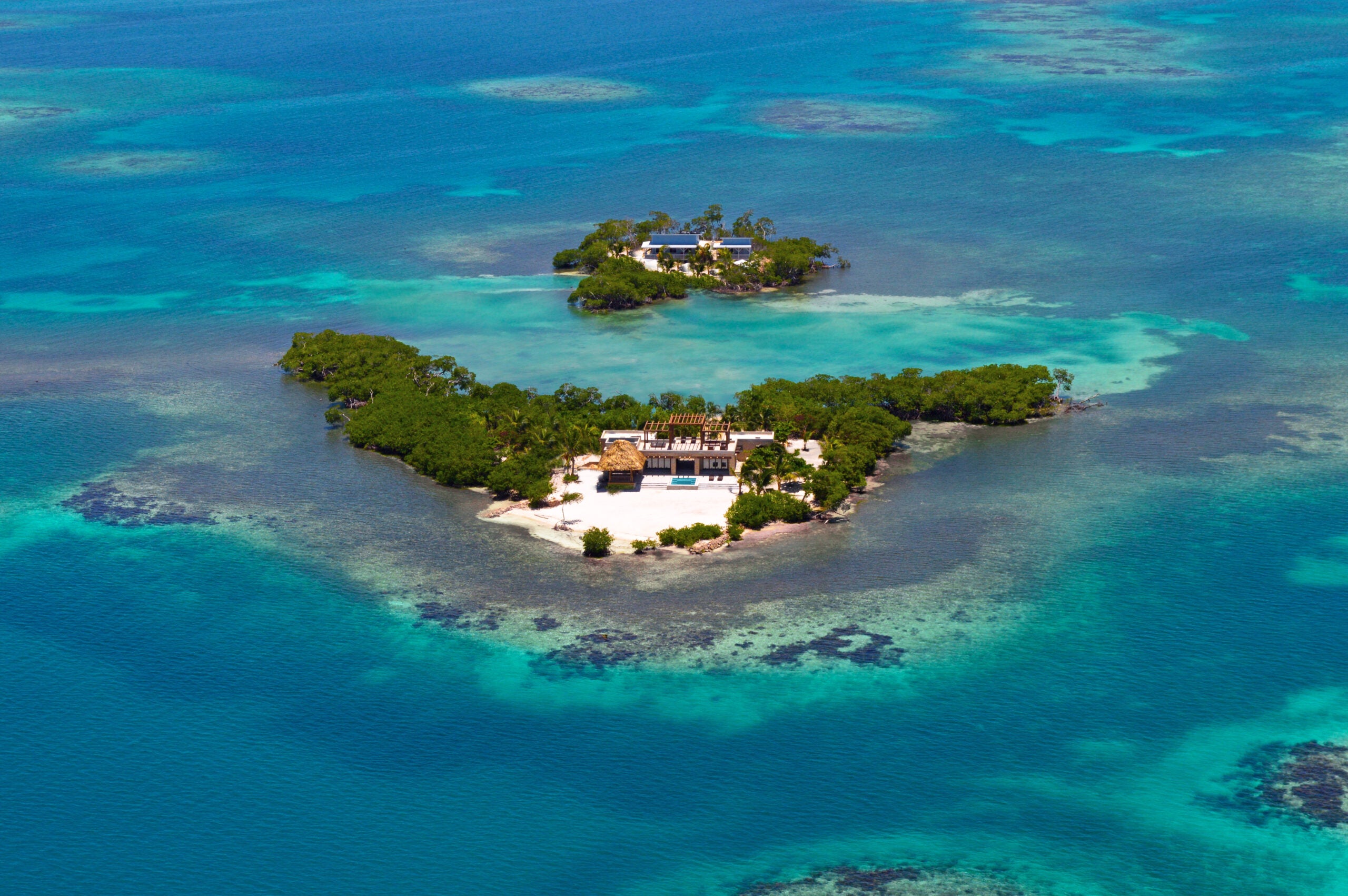 By Lauren Jade Hill
Launched last month, Gladden Caye is now among the world's most exclusive private island resorts, as it accommodates just two people at any one time. Located 20 miles northwest of Placencia in the heart of Belize's Barrier Reef, the idyllic island is fringed with white sand shores and sits amid turquoise and aquamarine lagoons.
Created with barefoot luxury in mind, the island is simply home to a sumptuous villa for two with the full service of a luxury resort, including a 24/h butler, chef and concierge. And designed to provide the ultimate escape, even the staff reside on a neighboring island, ready to respond to your every beck and call. If you do want family or friends to stay you can make use of the villa's second master bedroom, while an additional room provides space for a nanny or security.
A series of guest chefs from celebrated restaurants around the world will be making appearances to cook-up local specialties, and spa treatments and boat charters can easily be arranged through your personal concierge, along with excursions to swim with the whale sharks at nearby Gladden Spit, which is where the marine creatures congregate each spring.
Throughout each person's stay, everything from the food and drink to spa treatments and excursions is included, with a scenic helicopter ride taking in aerial views of the Barrier Reef included in each seven-day stay.
Gladden Caye Private Island Resort was created by HGTV host and CEO of Private Islands Inc. Chris Krolow in partnership with the founder of Vision Properties David Keener. "I'm so excited to see this dream project come to life," says Krolow, "I cannot wait for you to experience what is truly one of the most amazing locations on earth."
Despite its seclusion, the island can be easily reached from cities across the United States and is just a four-hour journey from Miami. Exclusive-use rates start at $2,950 per night.