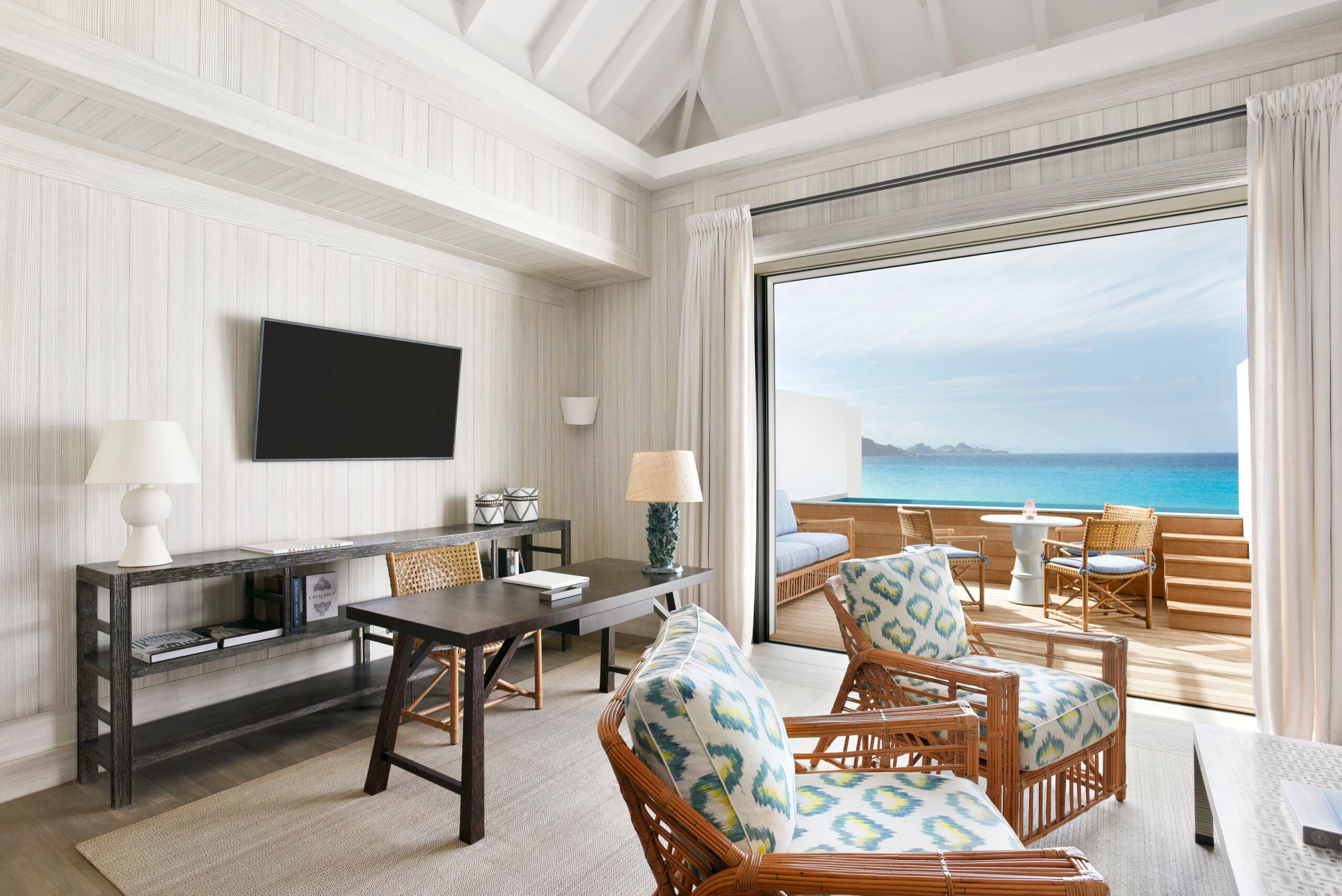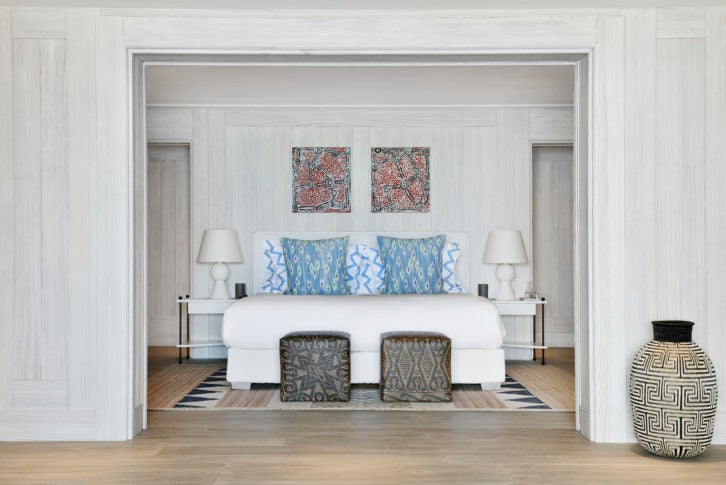 Ahead of its highly anticipated December return, following a renovation in the aftermath of last year's hurricane, Cheval Blanc St-Barth Isle de France has revealed details of the bold new design we'll see as it enters another era. Headed up by French interior designer Jacques Grange, this transformation sees the arrival of new suites and restaurant concepts, along with a garden designed by Madison Cox where the Constellation of Pegasus work of art by Jean-Michel Othoniel sits amid the tropical flora.
As many as 19 new rooms and suites have been added to the collection in addition to an entirely new children's club, and two restaurants that have then been given fresh culinary concepts as well as a complete redesign.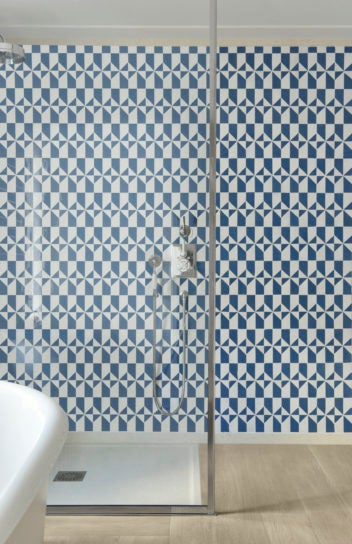 For this major undertaking, Grange took inspiration from his life's travels and the island rhythm that's embraced by the hotel, imbuing the property's sea-view rooms and social areas with the refined style he's known for. Injecting each space with great attention to detail, Grange curated the objects, textures and materials for each individual room, integrating Aboriginal artworks into the unique space. By taking this approach, Grange succeeds in fusing Cheval Blanc's identity with the charm of St. Barthelemy.
Now, by taking a stroll through the resort's ocean-facing garden, you'll be able to look out over the Baie des Flamands from verdant hillside that's been planted with flora chosen for its density and color, harmonizing with the island's many species of trees; here, bougainvillea frames the hillside's fruit trees and palms sway in the breeze. The mobile sculpture by Othoniel, The Constellation of Pegasus, stands at the center of this greenery, expressing the three key principles of travel, beauty and alchemy while representing the island's star-filled skies and strengthening the connection Cheval Blanc has to art.
Of course for many guests, it's a destination's food that really sets their experience apart, so the resort is expanding the culinary offering within its ocean-view restaurants. The first of these, La Case de l'Isle will reflect Cheval Blanc's roots with a Riviera theme, while La Cabane de l'Isle places the focus on the Atlantic Ocean, highlighting dishes from the Caribbean and Europe.
With so much to unveil upon its grand re-opening, this Palace hotel is certainly going to be ready to welcome guests back in.
Cheval Blanc St-Barth Isle de France will reopen December, 2018.