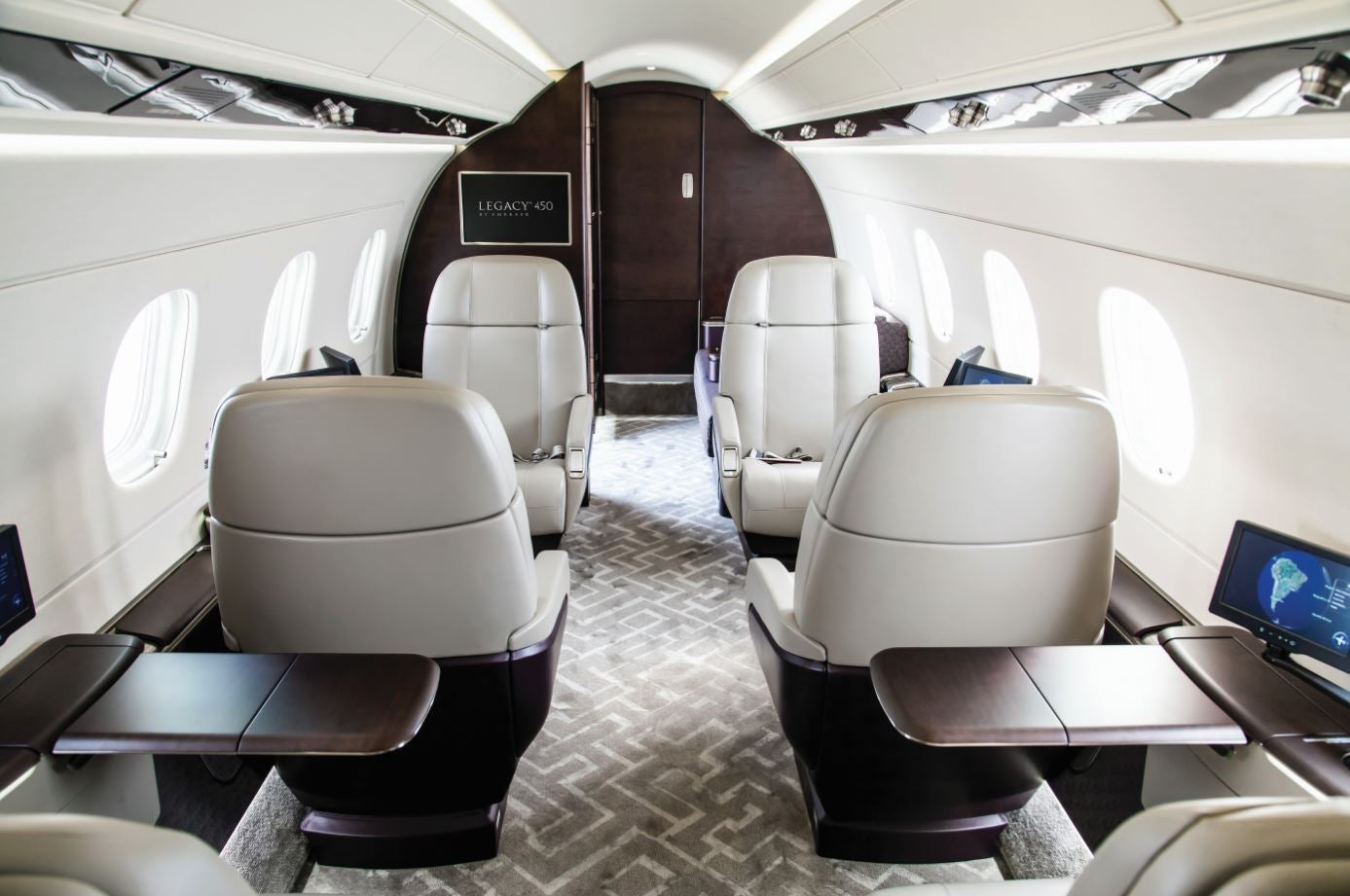 This story originally appeared in the November/December 2017 issue of Elite Traveler.
The interior of an aircraft should show the detail of the owner's life story, according to Embraer's vice president of interior design, Jay Beever. He tells us how optimum comfort calls for innovative design and the latest technology. "Every single aircraft we make is unique," he says. "Each customer's life journey and design references are essential elements of the process to personalize each aircraft. Customer involvement is key, from concept to completion."
Beever explains that the strategy begins with each passenger's comfort. Embraer's aircrafts integrate technology so seamlessly into this personalized design that you might not even realize it is there. "Being immersed in your environment is the future of jet design," he says. "Bringing surroundings in through large windows and letting technology disappear will make a fully integrated environment providing ultimate passenger comfort."
This intuitive technology is best displayed in the Legacy 500 and Legacy 450—the first aircrafts to embody the company's 'butler with wings' philosophy. Here, the technology anticipates the passengers' needs, much like a butler in a hotel. A backlit touchscreen panel exclusive to Embraer Jets aims to simplify the life of passengers by sensing their will through context-sensitive devices integrated into cabin systems. As you reach toward the light, for example, the screen will immediately sense this and take you to the lighting options.
As Beever explains: "This new feature demonstrates Embraer's approach to the use of technology in interior design, in that it is both simple to use and disappears when not needed. This allows passengers to be served by the technology on board as opposed to serving it."
Contact Stephen Friedrich, chief commercial officer, eej@embraerexecutivejets.com, +1 321 751 5050, embraerexecutivejets.com