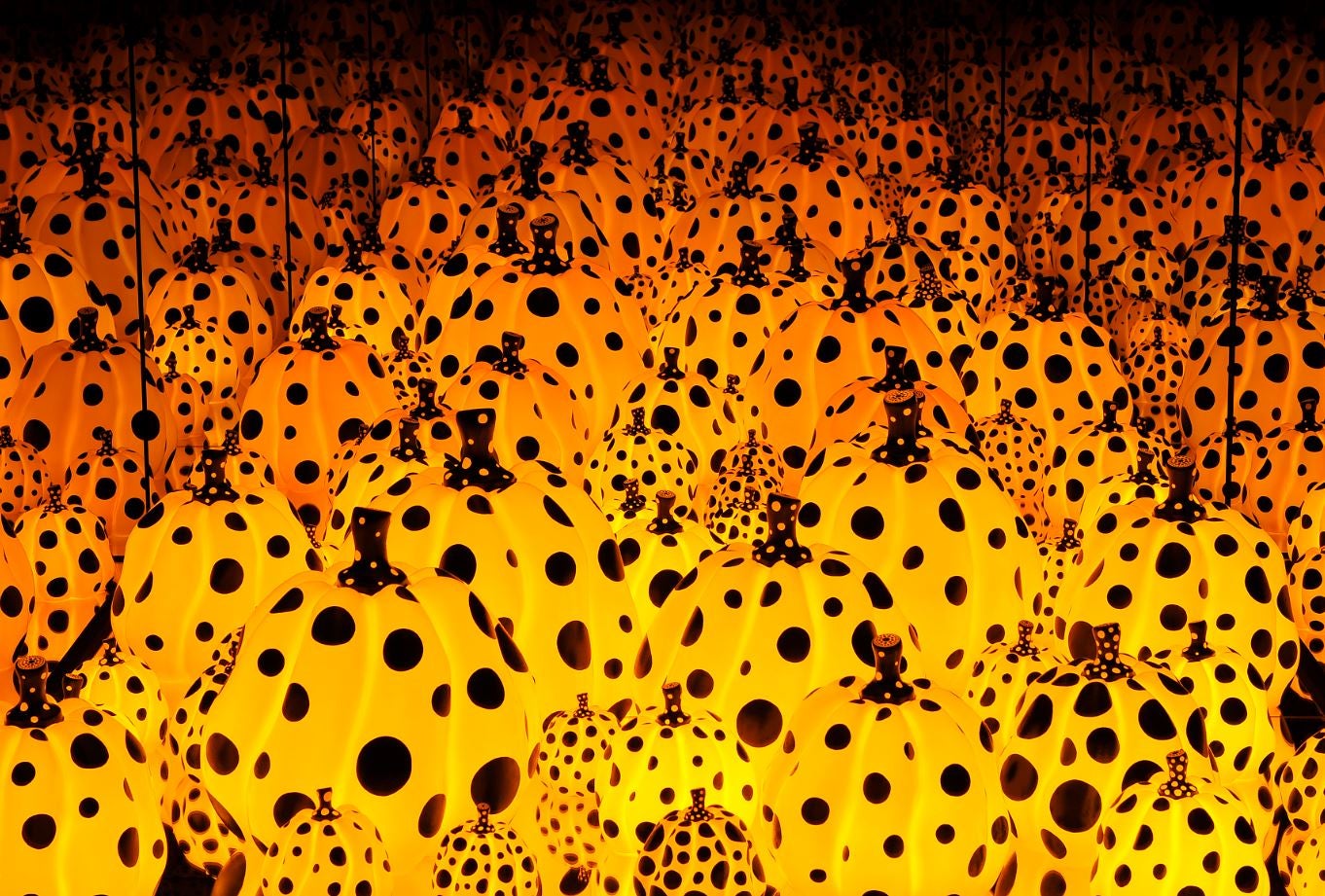 By Lauren Jade Hill
When it opened for the first time on October 1st, 2017, Tokyo's new Yayoi Kusama Museum was an immediate hit with tickets to the gallery selling out for the rest of year, further proving Kusama's ranking as one of the world's most celebrated contemporary artists.
Established by the artist herself and managed by the Yayoi Kusama Foundation, the new museum endeavors to both present and preserve Kusama's artwork, while also providing an educational and inspirational space for a diverse audience. Through a series of biannual exhibitions and associated lectures, Kusama hopes to express the message of world peace and human love that she has embodied in her work throughout her career.
Commenting on the creation of this new arts venue, Kusama says: "I have created my long-desired Yayoi Kusama Museum, accomplishing my profound lifelong hope of having everyone be able to see my artwork. This is the greatest inspiration of my entire life. There is no greater pleasure than having everybody see and feel my philosophy towards life manifested in the Yayoi Kusama Museum: all my love devoted to all beloved humans through a sincere, lifelong endeavor towards art. I built this museum because I wanted to communicate this strong desire to you all."
The museum will exhibit major works from the early years of Kusama's career up until the present day, with publications, activities and events incorporated into each exhibition's program. The museum's inaugural exhibition 'Creation is a Solitary Pursuit, Love is What Brings You Closer to Art' places the focus on Kusama's lastest series 'My Eternal Soul' as well as artworks from the 'Love Forever' collection. Highlights include the unveiling of a new mirror room 'Pumpkins Screaming About Love Beyond Infinity', which was created especially for this exhibition, continuing the artist's celebrated series of immersive installations.
While Kusama's work has been on display in many of the world's major galleries, this dedicated museum provides a deeper understanding of the inspiration and motivation behind the art.
Images: Portraits of Yayoi Kusama © Yayoi Kusama; 'Pumpkins Screaming About Love Beyond Infinity' © Yayoi Kusama