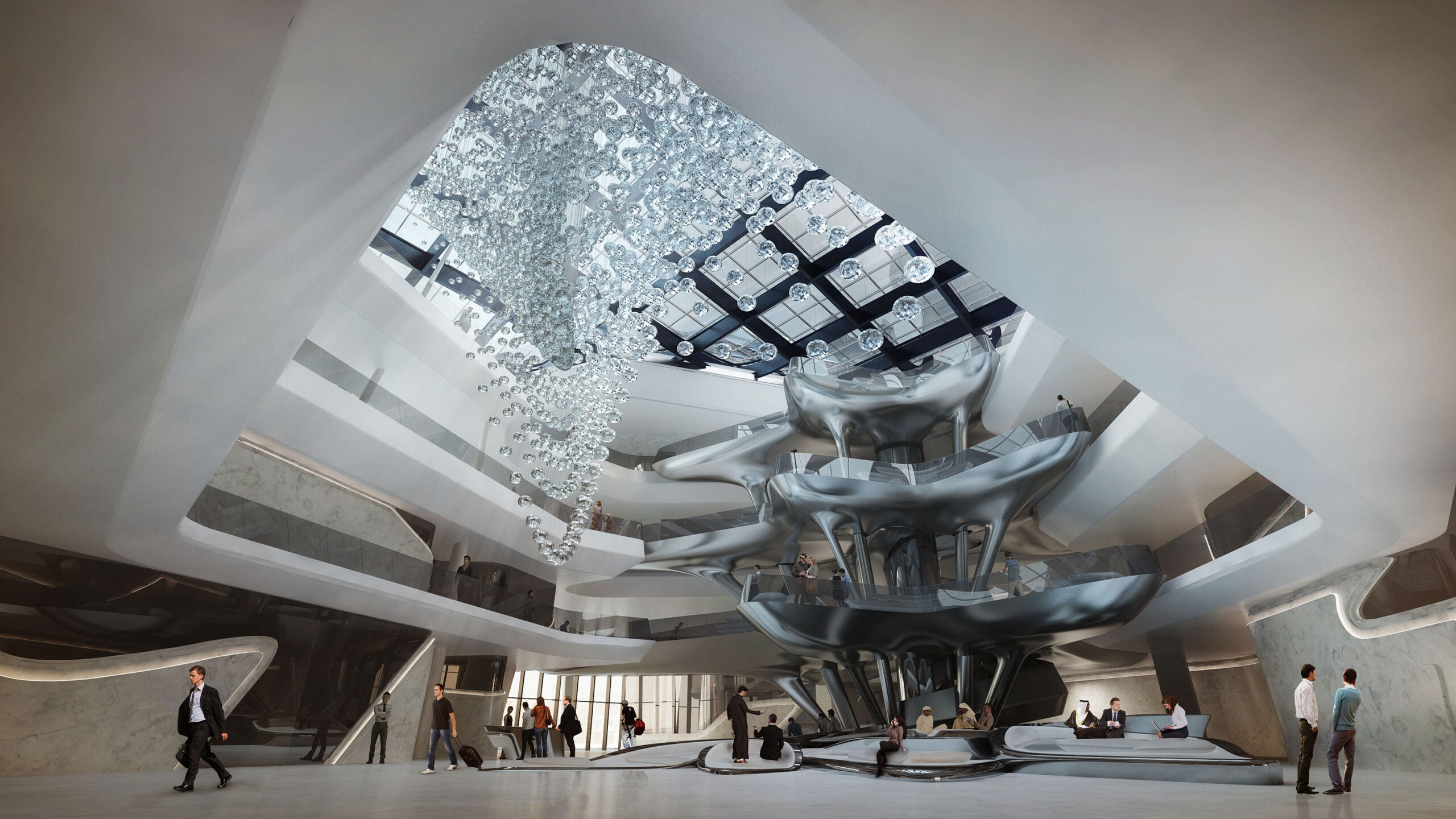 By Lauren Jade Hill
Designed by Zaha Hadid and now under construction, ME Dubai is set to become one of leading luxury hotels in the city, combining a distinct façade with lavish interiors and five-star amenities. Slated to open in 2018, preparations are well underway. We speak to Stefan Viard, the General Manager of ME Dubai, for an insight into this upcoming hot spot.
What can people expect from this new opening?
ME Dubai aims to provide a hub for people who are interested in art, design, fashion and music – guests who want to go to the coolest events and shopping destinations and experience the best places to eat and drink.
The ME brand is edgy but intelligent; it's provocative but tasteful. ME is also about music, fashion, design – it's about expressing yourself. Guests can expect all of these brand attributes at the new hotel, which also celebrates its 10th anniversary this year, continuing its success of hosting contemporary resorts and urban hotels in the global capitals of culture.
The hotel will have around 93 rooms and suites, with the serviced apartment having a further 96 suite rooms, a night club, lobby café, spa, gym, conference, all day dining, swimming pool, terrace, restaurants and cafes, a hotel bar, retail space and more.
How can people experience Dubai from the hotel?
For a uniquely cultivated Dubai experience, guests at ME Dubai will be able to utilize the Urban Junkies Guide, which is a cultural e-magazine, delivering need-to-know insider information on the latest bar launches, events, travel tips and fashion trends. It allows guests to discover discerning, entertaining and on-the-ball activities. In other words, it helps guests find out what's going on in the city, so they don't have to. It will be up-to-date with all the latest Dubai hot spots for guests to explore.
In addition, each guest will have access to his or her own personal Aura Manager. The aura is the essence of ME by Meliá and the Aura Manager is a very special feature of the ME by Meliá brand, dedicated exclusively to making stays truly unforgettable, satisfying wishes, and anticipating needs. From business travelers to celebrities, the Aura team attends to all guests' needs and is always careful about privacy during each stay.
How does the hotel reflect the destination it's in?
With travel inherently rooted in destinations, ME brand is aware of the need to provide customers with high-quality local offering, as today's travelers want more than just a place to stay; they want to truly connect with the destination. ME Dubai will satisfy this need by integrating local products and activities into the brand.
Additionally, the legendary Zaha Hadid, an architect of extreme importance to not only Dubai as a destination but the entire Middle East, has designed ME Dubai. Located in the iconic Opus building in the Burj Khalifa's district of Business Bay, ME Dubai stands to remain a great legacy as a work of art in the form of an amazing hotel; it was the first hotel project for which she designed all the interiors and exteriors, and it will reflect her magic for future generations of visitors to Dubai.
A great supporter of the arts, ME Dubai will be supporting both locally prominent and emerging Middle Eastern artists through lobby level art. The hotel will also utilize the lobby to showcase artwork from the GCC region in the form of a mini gallery, so that collectors can purchase unique pieces during their stay.
As the ME brand also boasts the concept of 'Scene and Be Scene,' with an aim to attract creative-minded world travelers and turn the hotel into a social hub primed for guest interaction, the hotel will also host prominent local influencers and socialites for a range of exclusive events and parties on the rooftop terrace.
Keep up-to-date on the opening by going over to meliahotelsinternational.com. Meliá International is a winner of the European Hospitality Awards.