Following a major renovation in the face of the destruction caused by Hurricane Irma, Nikki Beach Saint Barth has announced its grand reopening. On March 30th, just in time for the Easter weekend celebrations, the legendary beach club will begin welcoming revelers into its newly designed space.
Since the devastation that took place here last September, the Nikki Beach team has joined the local community in clearing the surrounding area's beaches, streets and villas, while also breathing new life into the beach club.
Commenting on this endeavor, founder and owner of Nikki Beach Worldwide, Jack Penrod, says: "Nikki Beach is proud to be part of a hardworking, courageous Saint Barth community, who all joined forces over the past several months to rehabilitate the island. We feel so lucky to have such a dedicated team and greatly appreciate all of the hard work they put into getting the location up and running again. Nikki Beach Saint Barth is coming back stronger than ever, just in time for the brands 20th anniversary."
A newly built outdoor restaurant, bar, sushi bar, boutique, kitchen and rotisserie will all add to the experience offered here, with the signature Nikki Beach aesthetic of all-white interiors with wood accents, a large tepee that welcomes guests in and an open-air lounge for taking in the coastal views with a cocktail.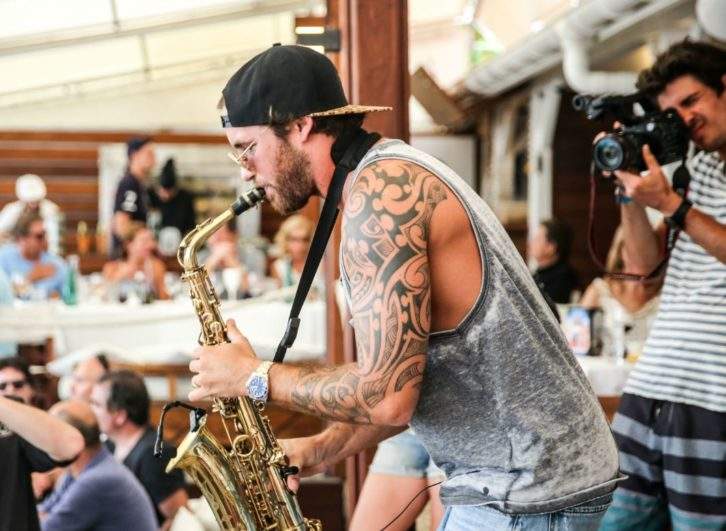 The main dining area then lies on a teak wooden deck, alongside a porcelain tiled six-seat sushi bar and 10-seat central bar crafted from oak. Natural colors and fabrics feature throughout in harmony with the barefoot luxury vibe.
While you're here, tuck into dishes from a globally inspired menu of healthy cuisine, from sushi boats to chicken satay and fresh spring rolls, to the upbeat music of resident and visiting DJs. The opening will see saxophonist Jimmy Sax play alongside DJs Philippe Paris, Patris Gero, Jerome Bathelemy and Stephane Roche.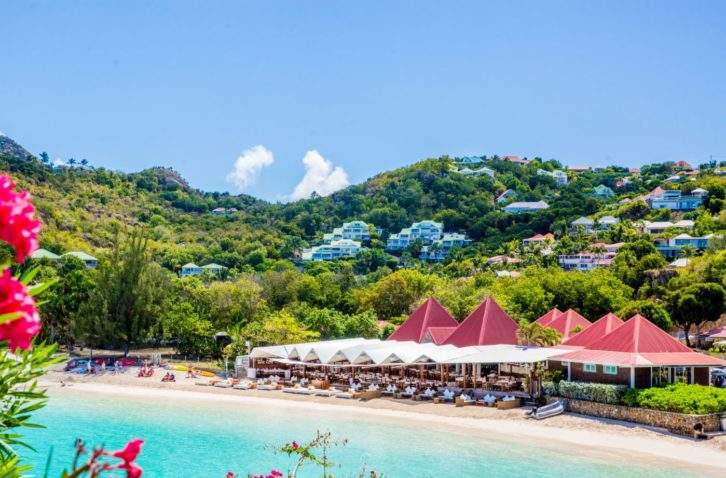 Lucia Penrod, CEO and CMO of Nikki Beach Worldwide, tells us: "The Nikki Beach family expects guests to feel very much at home at the new property. Most of the brand's former staff will be returning to spread happiness and participate in our 'Celebration of Life' mantra. Our guests will enjoy the hospitality and entertainment Nikki Beach is famous for."
A venue that's known for its high profile clientele and for hosting performances by stars such as Mariah Carey, John Legend and Beyoncé, Nikki Beach Saint Barth will continue to host its legendary parties and the beach club's signature event, Amazing Sundays.
Images © Artman Agency