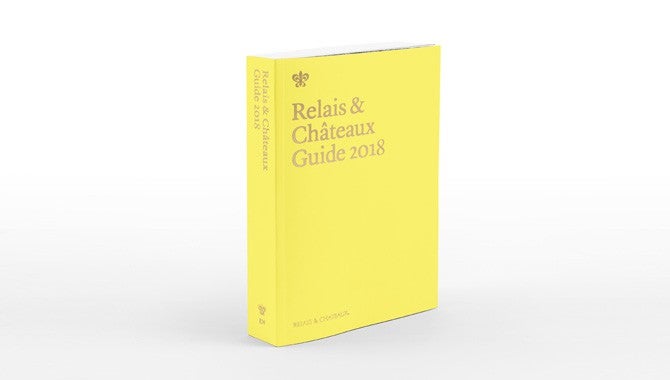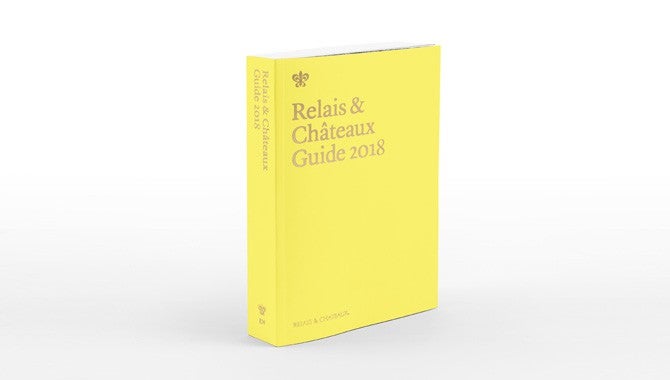 Bringing together more than 550 luxury hotels and highly acclaimed restaurants around the world, Relais & Châteaux is an association that gives its members even greater prestige. Favoring independently run establishments where authenticity and a sense of place are key, each restaurant and hotel in the collection stands out for the personalized experience it provides. As we saw in the New Year, Relais & Châteaux published the 2018 guide to its international collection, with additional editorial on the destinations these properties are in and a cover taking on a bright shade of Amalfi yellow to reflects the guide's 2018 theme, the sun.
Of the destinations featured in this comprehensive guide, five are new to the 2018 collection—Bucharest, Tanzania, Sardinia, the Aeolian Islands and Grenada—introducing readers to the venues in each places. All of these stand out for embracing the Relais & Châteaux spirit in preserving local culture, as well as for showcasing their exemplary culinary expertise. New additions span an even greater variety of destinations, ranging from the country house hotel Lympstone Manor in Devon, which was recently awarded a Michelin star and the rainforest shrouded eco resort Nayara Springs in Costa Rica, to Château de Valmer on the Côte d'Azur.
Three expertly curated itineraries, the Routes de Bonheur, are then laid out for readers to travel between a number of properties in one region. Follow food critic Francois Simon's 'Ten Delicious Lessons from the Napa Valley' itinerary and set out on the 'Echoes of the Senses in Spain' itinerary created by the Japanese writer Ryoko Sekiguchi and French-Colombian artist Felipe Ribon. 'Kerala, the Smile of India' journey then draws on the knowledge of photojournalist Jean-Francois Guggenheim, fusing tradition with places of natural beauty.
The new guide is available in French and English, and can be found at Relais & Châteaux properties throughout 2018.
Images: The 2018 guide; Lympstone Manor © Mark Ashbee, Nayara Springs