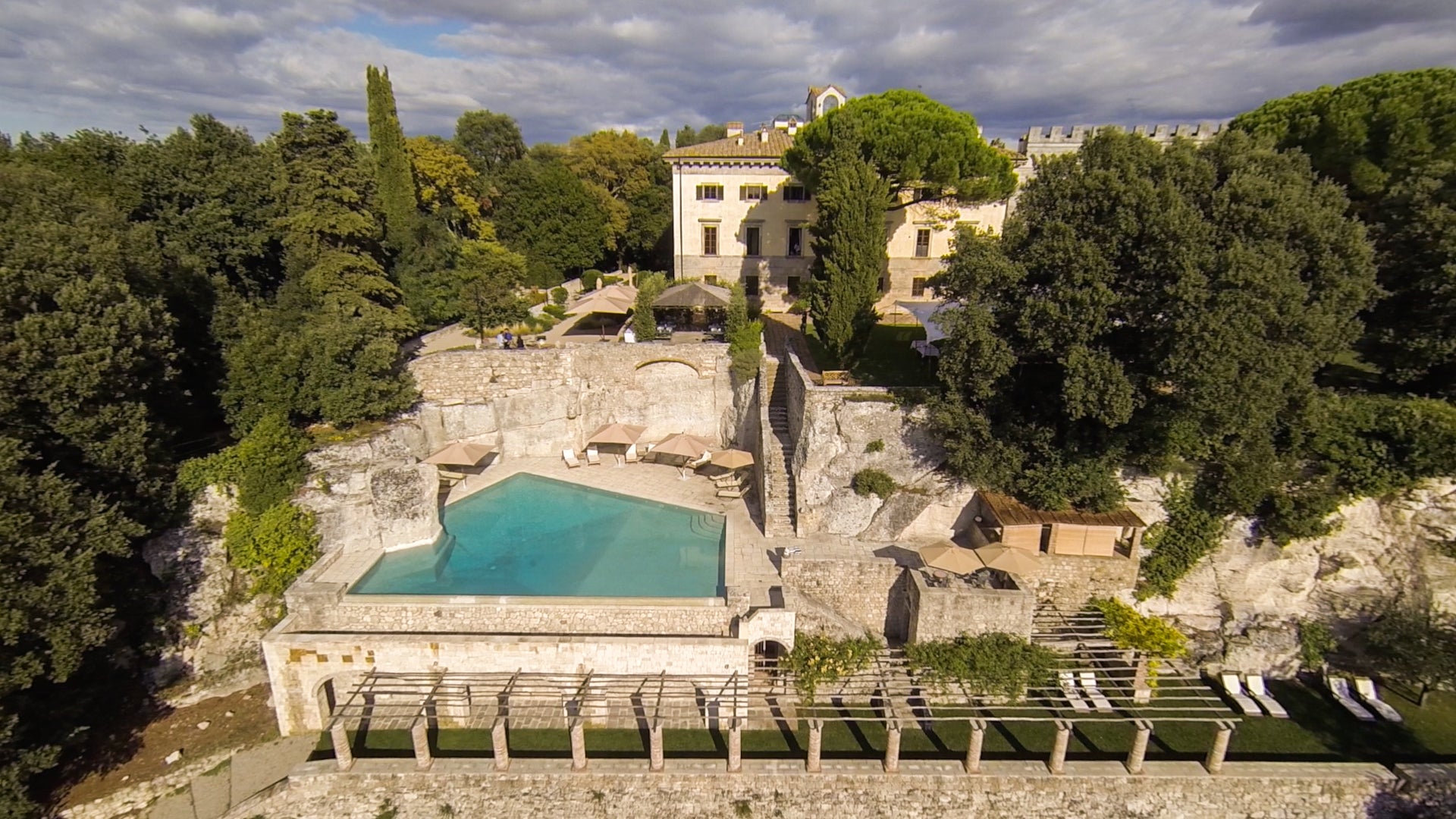 By Lauren Jade Hill
Tucked into Italy's lush Tuscan countryside, the historic estate of Borgo Pignano lies between the heritage-rich hilltop town San Gimignano and Tuscany's enticing cities, Siena and Florence. The 750-acre organic estate then encompasses its own hamlet dating back to Etruscan times and a grand 18th century villa. Having been carefully restored, this is now where the boutique hotel's guests revel in the tranquility and seclusion of this setting, which at 500 meters above sea level, commands sweeping views across the surrounding countryside. This month, the new Spa and Wellness area of Borgo Pignano is opening up alongside the historic villa.
Staying true to Borgo Pignano's wellbeing philosophy, the new spa and wellness area places the focus on the history, nature, health and relaxation principles that are key to this region of Italy, while taking inspiration from the surroundings for each of the spa treatments. Owing to the flourishing landscape, wildflower meadows and organic farmland this estate sits amidst, the natural spa treatments and wellbeing therapies are based on the organic ingredients grown here. The hotel's trained herbalist makes use of the flowers, herbs, plant extracts and oils from this land to create treatments that promote a sense of wellbeing and relaxation.
Guests can experience these spa treatments in the double wellness suite, relax in the villa's panoramic limestone-carved infinity pool, and unwind in the wellness area's dry sauna and steam bath, or with an herbal tea in the spa lounge. And in addition to the wellness area's treatments and relaxation areas, the hotel provides a setting for luxury yoga retreats, with both yoga and meditation sessions held here.
Combined with Tuscan cuisine that makes the most of the local, seasonal produce, and a location that entices guests into the great outdoors to hike, cycle and horseback ride, Borgo Pignano boutique hotel and spa offers its guests a complete wellness retreat.
The spa at Borgo Pignano opens on April 15 2017. borgopignano.com