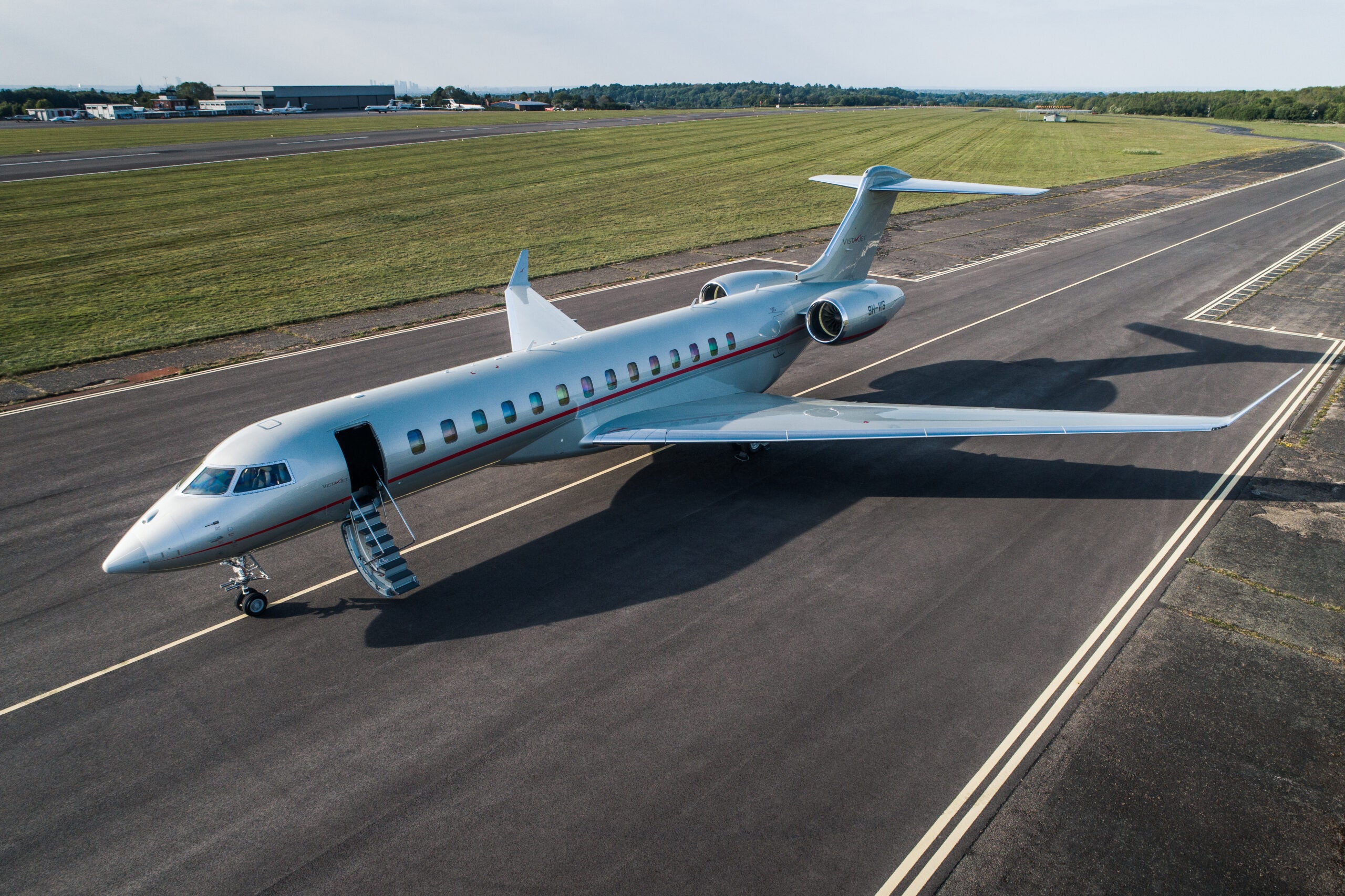 VistaJet has partnered with a network of world-leading travel experts and some of the most luxurious properties to curate an ultra-exclusive series of journeys. The new Safe Havens collection offers VistaJet members the opportunity to discover the world's top locations with maximum peace of mind.
The travel industry is cautiously restarting following a near-total shut down due to the Covid-19 pandemic. Over 80 percent of global travelers intend to explore as soon as they are able, according to a report by LUXX Media, and those with VistaJet's global fleet at hand will be among the first to return to life as normal.
Private jet travel significantly cuts down on the touchpoints associated with any form of commercial flight and is in line for a huge increase in demand as a result. That same research from LUXX Media also shows that 79 percent of UHNWIs would be more inclined to travel by private jet than before.
However, even a private jet cannot mitigate all the pitfalls of traveling mid-pandemic. The jet may be safe, but what about the destination? That is where the VistaJet Safe Havens collection steps in, offering utmost safety from the journey to the final destination.
The collection is comprised of seven exclusive multi-stop adventures tailored around the passion of its members. The journeys have an emphasis on restorative immersions in nature, exclusive-use escapes and health-enhancing adventures. This includes anything from hiking the Andes with a world-breaking mountain athlete to exploring the baronial Pittormie Castle, Scotland's most illustrious private gated estate and home of The Eden Club.
The journeys are:
Ecuador and the Galapagos Islands
with Abercrombie & Kent
VistaJet members can explore the natural splendor of Ecuador and the Galapagos Islands during a 14-day exclusive trip. Guests will discover spectacular scenery, enjoy epic adventures, learn about the country's rich heritage and culture, while safely and responsibly immersing themselves in the secluded, natural habitat of aquatic and land creatures.
Velaa Private Island, Maldives
VistaJet members can sink their toes into the island sand with their personal butler on hand to take care of check-in and any individual requirements. There are just 47 private villas in the resort, but private buyouts can be arranged for those seeking ultimate privacy.
The Town, Colorado
with Blue Marble Private
For the first time, a unique private western town located on 4,500 acres of unparalleled Colorado land is opening its doors to a select few to experience the American Western Frontier. Just an hour's drive, or 20 minutes by helicopter, from Aspen, The Town is home to the most astounding historical collection to ever have been assembled in one place.
South Africa and Antarctica
with ROAR AFRICA
Private air terminals, planes and exclusive use lodges; a dedicated team of pilots, chefs, rangers and guides to service guests' every need. n Africa, VistaJet members will be able to nurture their minds and feed their souls on safari in a 100,000-hectare remote private property, watching elephants as they pass by, and having dinner whilst listening to th eroar of lions. Guests will then follow their deep human instinct to explore Whichaway Camp in Antarctica.
Chêne Bleu, France
with Dean Stott and Joe Fattorini
Experience a truly unique vineyard tour, cycling through beautiful France, guided by Dean Stott — former special forces operator and holder of two world cycling records. Guests will be hosted in the vineyard by Dean's friend, Joe Fattorini — one of the world's leading wine experts and presenter of The Wine Show. This is a unique opportunity to bring together two diverse interests with two leading experts in their fields.
Pittormie Castle, Scotland
with The Eden Club
Located in the home of golf, there are over 30 courses in the local area, including The Old Course and Kingsbarns, suiting all playing abilities. Members are also invited to enjoy Affinity Membership to The Eden Residence Club, receiving privileged access to a portfolio of private residences and clubs around the world.
Island Outpost, Jamaica
with Entourage Travel
Explore Jamaica, straight from where Chris Blackwell founded Island Records and where Ian Fleming wrote many of the James Bond books at his estate, GoldenEye. From their base at Strawberry Hill, VistaJet members can discover the Blue Mountains, passing secluded waterfalls and quaint churches, and have the opportunity to enjoy private coffee tastings.
To request a VistaJet World Safe Havens adventure, visit vistajet.com/privateoffice
Images courtesy of VistaJet