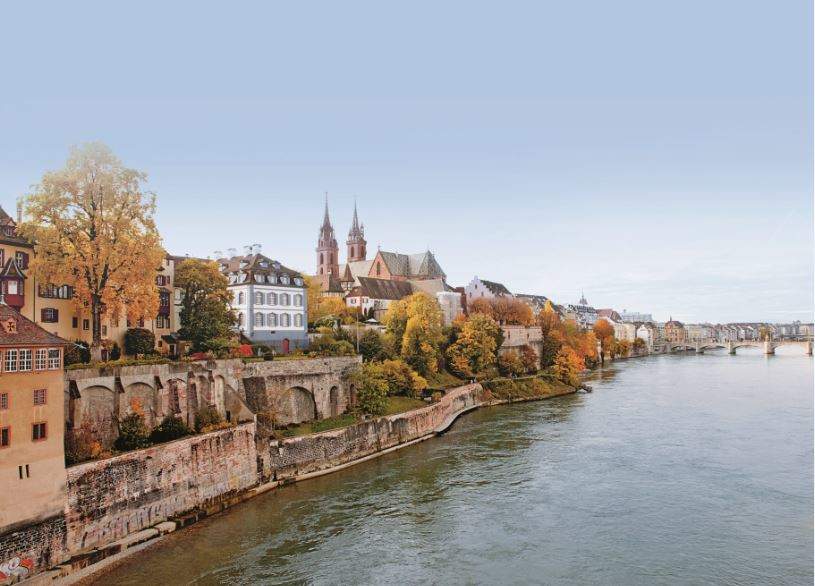 This story originally appeared in the September/October 2018 issue of Elite Traveler.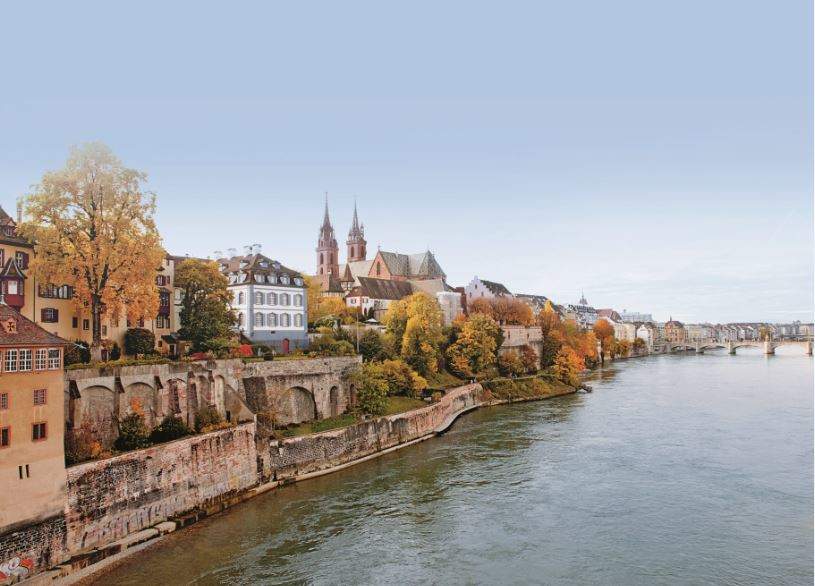 A charming city split down the middle by the beautiful Rhine River, Basel is one of the oldest cities in Switzerland, as well as one of the country's most culturally and historically rich. It is a wonderful labyrinth of architectural allure with buildings, churches and castles dating back to the Renaissance, as well as the impressive 15th-century Old Town. Aside from its beauty, it's an important culture and business hub. It's home to the annual Baselworld watch and jewelry exhibition, the globally renowned Art Basel fair and a host of pharmaceutical companies and banks. If traveling on business, be sure to extend your trip to enjoy the city's riches. There is never a dull moment for lovers of the arts, as the small city lays claim to more than 40 museums, one of the oldest clock towers and amazing theaters. The nearly 150-year-old Basel Zoo—home to an advanced breeding program and active in worldwide conservation—is bound to fascinate nature lovers, not only because of its grand wildlife, but also for the aquarium and the Basel Zoological Garden. For hikers, Basel is the one city where you can travel to the three-country corner where France, Germany and Switzerland meet. When you find the exact location, straddle your feet and put one hand down to the ground, and you can safely say you are in all three countries at once.
Swiss Delights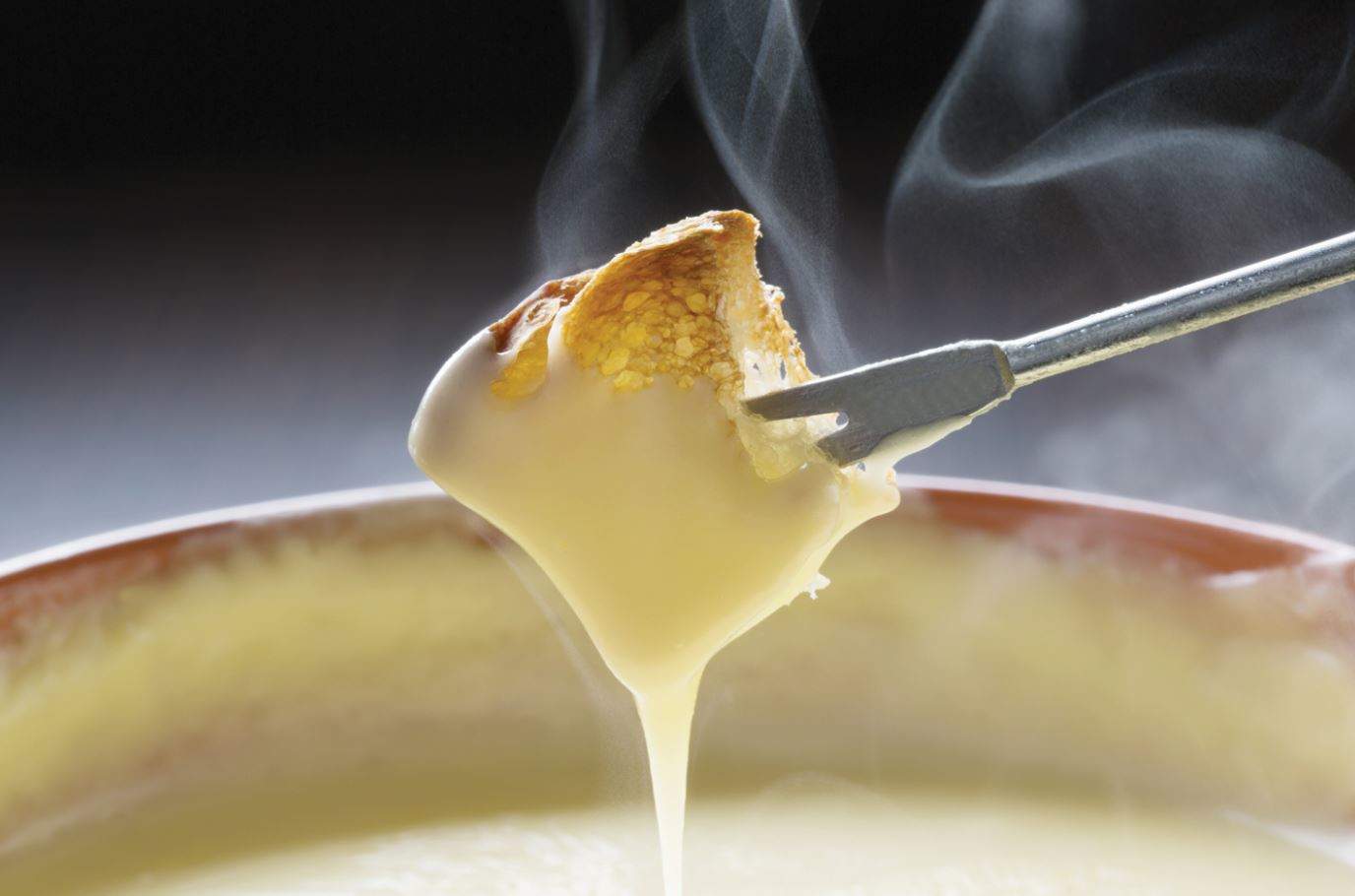 Elsbethenstübli
When in Switzerland, fondue is an absolute must, and Basel has one of the best fondue restaurants in the land: Restaurant Elsbethenstübli. A small restaurant not far from the Fine Arts Museum, the more than 60-year-old restaurant remains family run, and the charming owners of the cozy spot have a wonderful way of making you feel right at home. While it serves some local dishes such as Wienerschnitzel, it is renowned for its secret cheese-fondue recipe. Be sure to bring your appetite and eat like the Swiss: start with a salad for better digestion, drink white wine instead of water and leave a little room for dessert. We recommend the lemon sorbet topped with vodka, but most visitors are partial to the parfait made with local Basler Läckerli, a biscuit made of honey and nuts, and whipped cream.
Gifthüttli
Veal is a famous dish in Basel, and if you have an affinity for the local veal cordon bleu—here, it is a pub specialty—head to Gifthüttli in Old Town. It has a wood-paneled bar on the first floor and dining room upstairs, both full of decorative vases, statues and objects with old-world appeal. Even the wooden beams feature carved faces that are said to protect diners. Originally called Zum Ritter St Georg, it was built in the late 1890s by Innocenz Weiss, who famously served beer there. At the time, beer was only served at a brewery, so a local paper said that drinking beer anywhere else was like drinking poison (gift in German). The good-humored Weiss renamed it Gifthüttli, meaning poison pub. The menu has everything from deep-fried cordon bleu (delicious) to traditional, and somewhat unusual, combinations such as calf liver and raspberry dressing.
Schloss Binningen
Schloss Binningen, located just out of town, is a castle-hotel and restaurant with a storied past. It was first mentioned in 1299 as a castle with amoat, and in the 14th century it was nearly destroyed by two earthquakes, but it was reconstructed in the 15th century. Over the years, it served as an important military and political stop. Today, the stately manor house has a wonderful restaurant, also named Schloss Binningen, that serves the finest traditional French cuisine in the region, as well as local favorites. Dinner here will truly transport you to another era as you sit within its ancient stone walls. Head chef Thierry Fischer's "Castle Menu" takes you on a gastronomic journey through the region. If you are lucky enough to go in spring or summer, you may be able to dine on the outside terrace.
Must-See Museums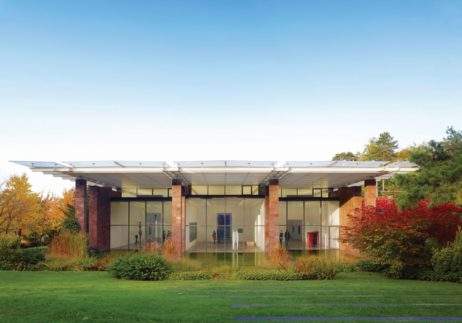 Although Basel has dozens of museums, there are three not to be missed. Fondation Beyeler is a unique and open museum dedicated to modern and contemporary art. In Museum Tinguely, there are masterpieces from Jean Tinguely and magnificent outdoor favorites. The most popular, Kunstmuseum, also called the Fine Arts Museum, holds the important title of having Europe's first collection of art accessible to the public—in 1661. The largest art museum in Switzerland, it has a beautiful courtyard where you can rest after visiting the three buildings. Each is full of paintings from famed artists including Hans Holbein, Eugène Delacroix, Salvador Dalí, Vincent Van Gogh, Picasso and Andy Warhol, to name a few. Plan to spend a few hours perusing its galleries.
fondationbeyeler.ch, tinguely.ch, kunstmuseumbasel.ch
Architecture & Church Tour

Originally a small medieval town, Basel expanded through the ages.With each new era came a new form of architecture, and it grew according to the day's design codes and philosophies. The result is a charming mishmash of buildings from vastly different times including its well-preserved 15th-century Old Town, full of narrow cobblestone streets and petite homes, to ultramodern marvels such as the Werkarum Warteck, and everything in between. An all-day walking tour is well worth the miles traveled to witness firsthand some of the wonders of the city. Starting in Old Town at the charming Marktplatz courtyard, one can visit the highly decorated, red City Hall building. From here, cobblestone streets lead up, down and sideways to indulge you in great views of the Rhine River. Walking across the 13th-century Mittlere Brücke bridge with its canton flags and locks reminds you of the city's history. And no walking tour is complete without a visit to the top of the St Johanns-Tor clock tower and the historic Basel Minster, filled with beautiful stained-glass windows.
Jungfraujoch, Interlaken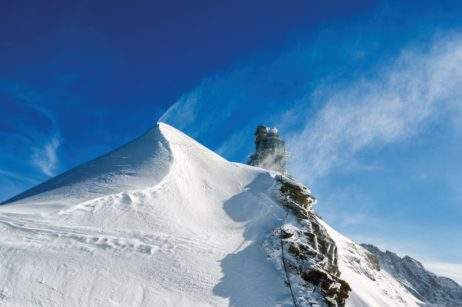 Though this is a long day tour outside the city, it's certainly worth the trip. Jungfraujoch is considered the "Top of Europe," as the mountain stands 11,353ft above sea level. It isn't easy getting there—first you need to get to Interlaken before hopping on the old cogwheel railway and cable cars; the final ascent takes 40 minutes. At the top, tour the incredible ice caves and visit the Sphinx Observatory, where you can step outside and take in the breathtaking views of the Aletsch Glacier and snowcapped mountains. After admiring the spectacular panoramas, head to the alpine villages of Wengen or Lauterbrunnen.
From $800 per person for 10-hour tour with local guide, viator.com
Take Three/// Swiss Suites
LES TROIS ROIS SUITE
Grand Hotel Les Trois Rois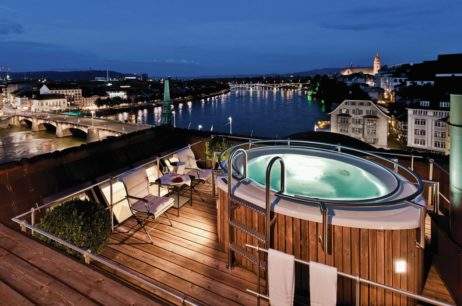 The most luxurious place to rest your head is the famous Grand Hotel Les Trois Rois, or the Three Kings. The hotel—one of the oldest in Europe—sits right on the river, with gorgeous views of the water and city from its stately rooms. On the top floor, Les Trois Rois Suite has a Jacuzzi on the roof terrace, perhaps the best place in the city to enjoy the views. The two-floor suite, with two bedrooms, three bathrooms and a fireplace, is decorated in Art Deco style, unique for Basel. With gold draperies, stunning silver and wood accents, and a grand staircase, this suite is so alluring that you just might not want to leave to explore the nearby historic downtown. The hotel hosts an exceptional wine cellar, and the Cheval Blanc restaurant has three Michelin stars.
From $5,500 per night. Contact Marina Gully, revenue and reservation manager, marina.gully@lestroisrois.com, +41 612 605 050, lestroisrois.com
SLEEPING IN A QUESTION
Hotel Der Teufelhof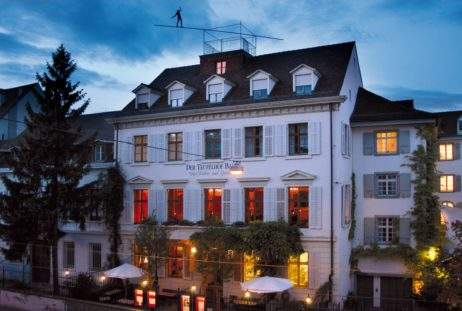 Situated on a quiet hill just a few minutes walk to Old Town and Marktplatz, Hotel Der Teufelhof looks more like a private, old mansion than a place for visitors to stay. In fact, this off-the-beaten-track accommodation is actually two 18th-century mansions—each its own hotel—that come together as a complex, complete with a brewery bar, theater and courtyard that is perfect for enjoying some quiet garden time. For those who love art and culture, Der Teufelhof lets you experience it in an entirely different way as each room is considered an immersive work of art in itself. The top-floor art suite in the Kunsthotel building, Sleeping in a Question, was designed by American artist Joseph Egan and features two separate rooms on two floors. If the artistic nature of the suite is not enough, take a stroll down the hallways and into the lobbies: the entire Galerie building is an ongoing exhibition space with constantly changing installations.
From $400 per night. Contact Elena Humphries, reservations and project manager, elena.humphries@teufelhof.com, +41 612 611 010, teufelhof.com
THE PRESIDENTIAL SUITE
Swissôtel Le Plaza Basel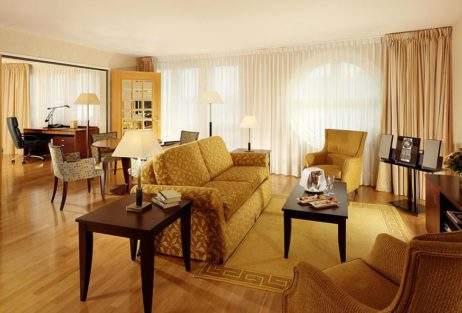 More contemporary in architecture and decor, this hotel is the perfect place to stay if you are visiting Messeplatz for Art Basel or Baselworld, or if you are looking for a location closer to the Fine Arts Museum. The Presidential Suite with living room, bar and entertainment center, as well as a separate work space, has everything you need. The marble-laden bathroom is perfect for those who love a spa-like space to get ready in, and those who seek solace within the comfort of their own room can be treated to massages from the hotel's wellness spa. You'll still feel right at home when you leave the suite thanks to the spacious lobby bar. Sip on a refreshing cocktail in a cozy chair and soak up the swanky living room–style atmosphere with floor-to-ceiling windows and a charming fireplace. Swissôtel also has a state-of-the-art Purovel Sport gym with sauna and steam bath, and a lovely spa.
From $660 per night. Contact Bettina Jayawickrama, rooms division manager,
bettina.jayawickrama@swissotel.com, +41 615 553 333, swissotel.com
Photos Basel Tourismus, Mark Niedermann