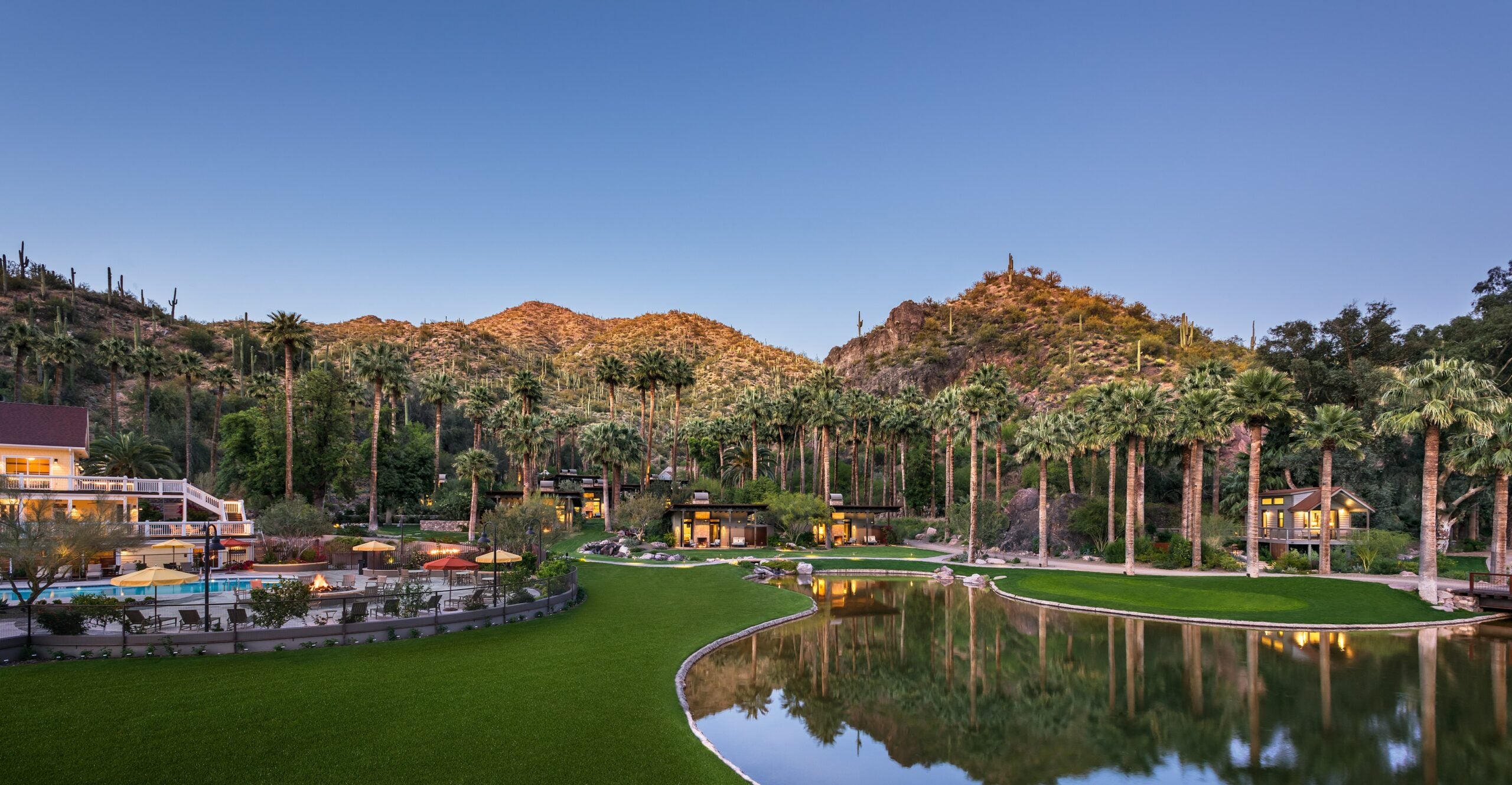 In a fast-paced world that is full of stresses and distractions, sleep is on its way to becoming the ultimate luxury. And so, to help its guests get some much-needed rest, Castle Hot Springs is introducing its first-ever sleep retreat which will equip them with the vital tools to ensure a full nights' shut-eye.
Taking place from March 24 – 28, 2022, the four-day retreat will take guests through a multitude of strategies designed to not only improve their ability to sleep and restore the balance of their own 24-hour clock but also help make meaningful changes that will last beyond the initial program.
From discussions and meditations to one-on-one wellness sessions and invigorating exercise, the whole program is designed and carried out by leading sleep expert, Dr Rebecca Robins, who pushes the ethos that sleep is a pillar of health.
The entire retreat will take place within Castle Hot Springs' impossibly beautiful resort, which is set across 1,100 acres in Arizona's remote Bradshaw Mountains. Protected from the noise and pollution of the city and surrounded by nature, the idyllic space makes the perfect base from which to start your sleep health journey.
[See also: The Best Wellness Retreats in the US]
In line with Castle Hot Springs' holistic approach to wellness, in addition to the sleep retreat programming, guests will also be encouraged to make use of all the activities the resort and the surrounding area has to offer including stand up paddleboarding, archery, hiking, yoga, horse riding, wine tasting and a Via Ferrata adventure course.
And of course, a soak in the signature natural hot springs, which are rich in mood-boosting, muscle-easing and mind-calming minerals, is also not to be missed.
This rounded take on wellbeing, including our sleep cycles, also means that nutrition forms a key part of Dr Robins' retreat. Among other educational sessions, the itinerary will include a lecture on nutrition which examines the connection between what we eat and how we sleep. Tying into this will be the opportunity for retreat guests to take a tour of the resort's thriving organic garden and greenhouse which, led by the agricultural team, are focused on growing crops for flavor over size.
Accommodations for the sleep retreat will be in guests' choice of either a Sky View Cabin, which each features a private deck equipped with a telescope for gazing up at the uninterrupted Arizona sky, or a Spring Bungalow, complete with an outdoor deck and custom Sonoma stone soaking tub.
[See also: The Top Spa Suites for a Wellness Getaway]