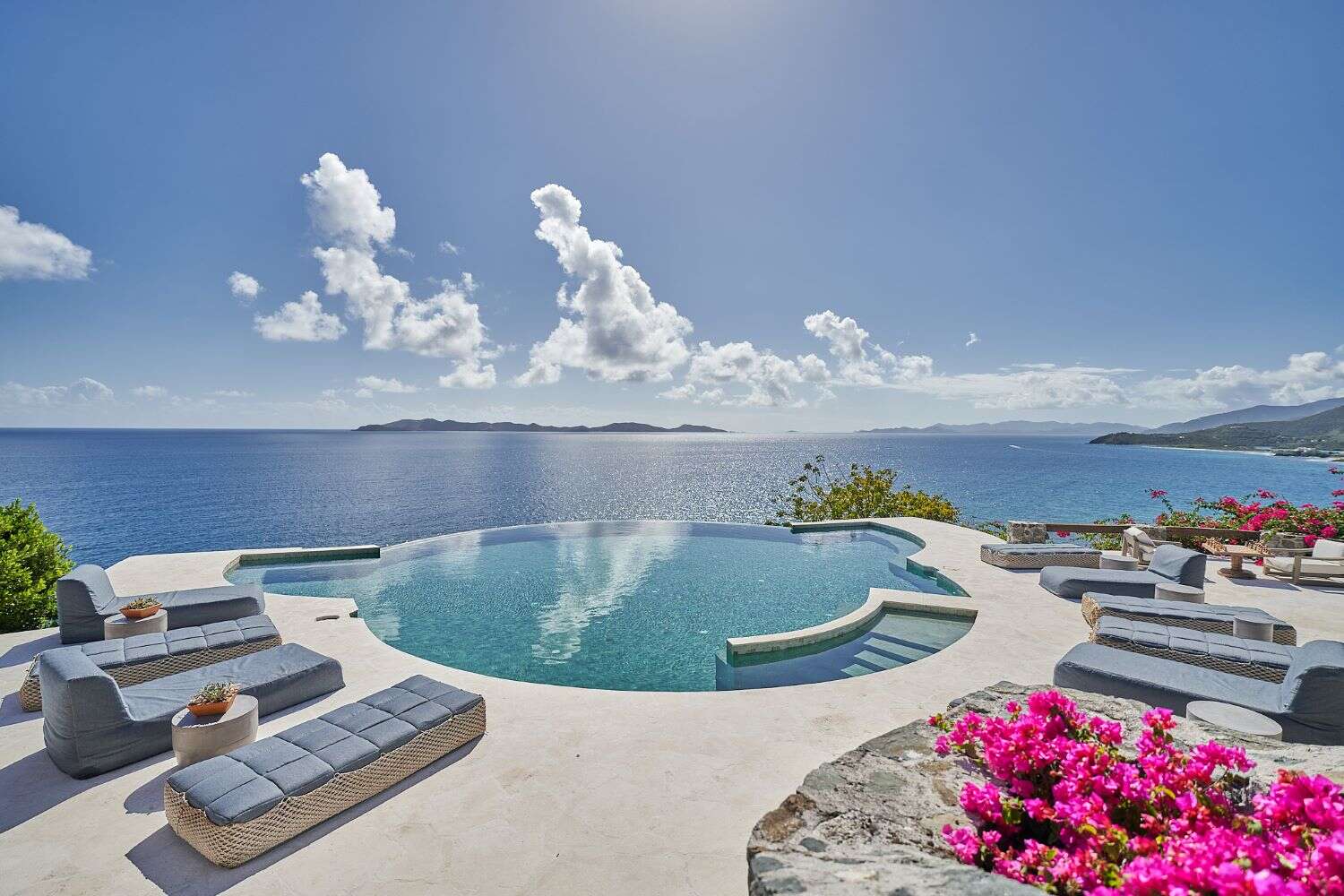 Set just a short boat ride away from Tortola – the largest of the British Virgin Islands – is the compact paradise of Buck Island. With towering cliffs and views over the Sir Francis Drake Channel, it is home to a new all-inclusive wellness retreat: the Aerial BVI.
Though the private 45-acre private island resort was originally developed in the 1990s, it is now under new ownership with Britnie Turner, Founder and CEO of The Aerial BVI at the helm. Turner and her team have set about creating a different kind of luxury destination; one she describes as "luxury with purpose".
Primed to host a series of spiritual summits this summer as well as offering bespoke guided wellness retreats all year round, the Aerial BVI intends to provide its guests with transformative experiences within the most beautiful of surroundings.
"The Island is a space for retreat, for guests to be able to find their own center again, heal and breakthrough in their personal life. By creating a space that is breathtaking from every angle, guests are able to be present in ways they have never experienced before. We have seen this lead to downloads for new ideas, connections and breakthroughs in our guest's personal lives and their businesses," says Turner. 
[See also: Blue Safari's Keith Rose-Innes on the Might of Eco-Tourism]
From wellness practitioners to nutritionist chefs and yoga instructors, the luxury resort has a host of experts on hand to cater to every need and provide a unique program of activities to guests. This includes everything from watersports and guided writing workshops to immunity-boosting treatments and nature walks. 
As well as its focus on health and wellbeing, Turner emphasizes the Aerial BVI's commitment to environmentally friendly practices: "Sustainability is not just important to the Aerial BVI, it's our way of life. For us, sustainability means we do not take from the earth or people more than we give back. We have been constantly testing and experimenting on how we can be even more sustainable through the different phases of bringing the resort to life and throughout its launch."
The resort comprises five luxurious residences and sleeps up to 30 guests, with a buyout package available. Each residence is thoughtfully constructed to minimize the resort's footprint. Turner says: "The buildings are formed from the stone and washed up coral on the island itself, our cisterns capture the rainwater, we then use UV light as part of the purification process."
[See also: The Top Luxury Wellness Suites Around the World]
Sustainability is also top of the agenda in the kitchen, explains Turner: "We are currently developing our own gardens with the goal of each meal consisting of mostly island-grown food. We have a zero-waste policy [that] we have been implementing through strict recycling and composting programs."
Turner and her team are also passionate about the local community and want the Aerial BVI to serve as a positive resource for the surrounding British Virgin Islands. With this in mind, guests can opt to get involved in volunteering activities such as teaching, turtle tagging and reef clean-ups. 
Pricing for the island, which is an all-inclusive experience, starts from $40,000 per night with a 3 night stay minimum, aerialbvi.com