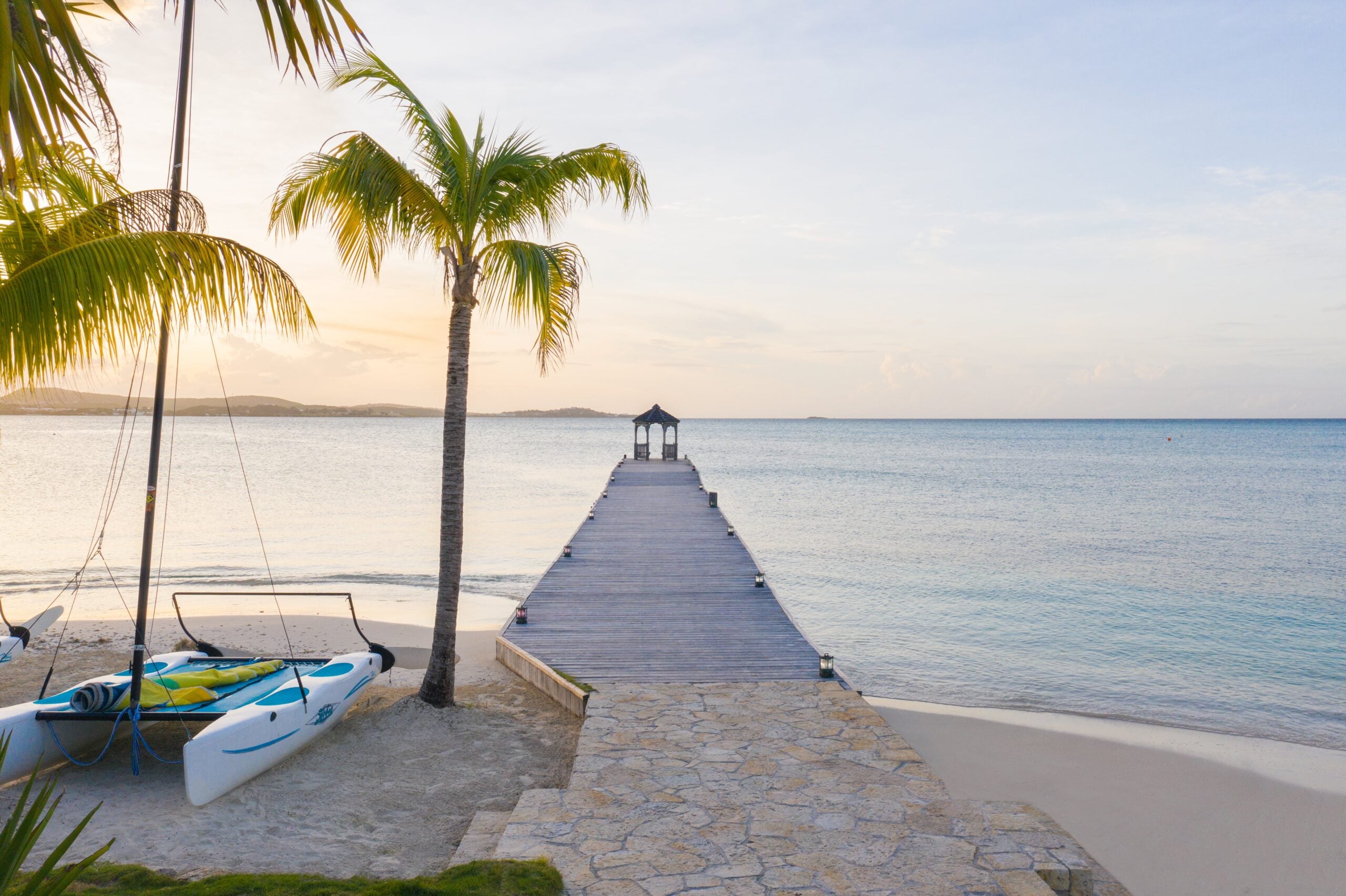 Antigua's Jumby Bay Island has released details of its first-ever wellness week, which is scheduled to take place this fall. Held in partnership with experiential travel company Paper & Diamond, the 'A Journey Through the Senses' retreat aims to help guests to optimize their way of life for an overall healthier existence.
Tapping into the growing demand for wellness-based travel, the program will take inspiration from Jumby Bay Island's ethos of living life unscripted, as well as draw upon Paper & Diamond's core essence of sensorial wellness for a balanced and completely immersive experience. The custom itinerary will feature a combination of culinary workshops, meditation, movement, mindfulness and breathwork. Beyond the core framework, individual programs can be developed around any personal challenges or specific needs that guests arrive with.
The treatments and activities offered as part of the 'A Journey Through the Senses' wellness week will draw heavily on traditional Ayurvedic medicine, which originated in the Indian subcontinent some 5,000 years ago. Ayurveda is based on the belief that illness is due to a subconscious imbalance, with natural remedies and techniques used to restore stability across body, mind, spirit, and the environment.
The entire retreat will be led by Paper & Diamond's team of industry-leading wellness professionals, including health and wellness expert Claire Grieve, nutrition coach and chef Neda Varbanova and spiritual and healing guide, Susy Markoe Schieffelin. Combined, the teams' varying realms of expertise will target each of the six senses simultaneously for an all-encompassing approach to physical and mental wellbeing.
[See also: A Luxury Guide to a Long Weekend in Antigua]
As with any wellness retreat, location is just as important as the itinerary – and where better to switch off for a week than on a completely private tropical island? Located just two miles off Antigua (a journey which is made aboard the island's private yacht), the 300-acre Jumby Bay Island is the image of paradise, with crystal-clear turquoise waters encasing its pristine palm tree-flanked beaches. The island is also completely car-less and only accessible by boat, with meandering bicycle paths connecting the resort.
And, as home to some of the Caribbean's most fiercely protected beaches, Jumby Bay Island acts as a dedicated custodian of the precious natural world. Alongside its staunch recycling and reuse efforts, the island is a sanctuary for its wildlife inhabitants, ranging from a rare mix of tropical birds to Black-Headed Persian Sheep, with every effort made to ensure their existence on the island is completely undisturbed. Jumby Bay Island also acts as a refuge for the endangered Hawksbill Turtle, with a dedicated preservation program to monitor their activity in order to ensure the species' survival.
Guests on the Jumby Bay Island wellness week program will have the choice between staying in one of the resort's 28 recently renovated suites or one of the 35 villas and private residences, all of which are decidedly stylish and incorporate the bright blues and coral hues of the surrounding ocean into its design.
Jumby Bay Island 'A Journey Through the Senses' wellness week will run from November 10 through 17, 2021. Starting at $3,600 per night.
oetkercollection.com/jumby-bay-island