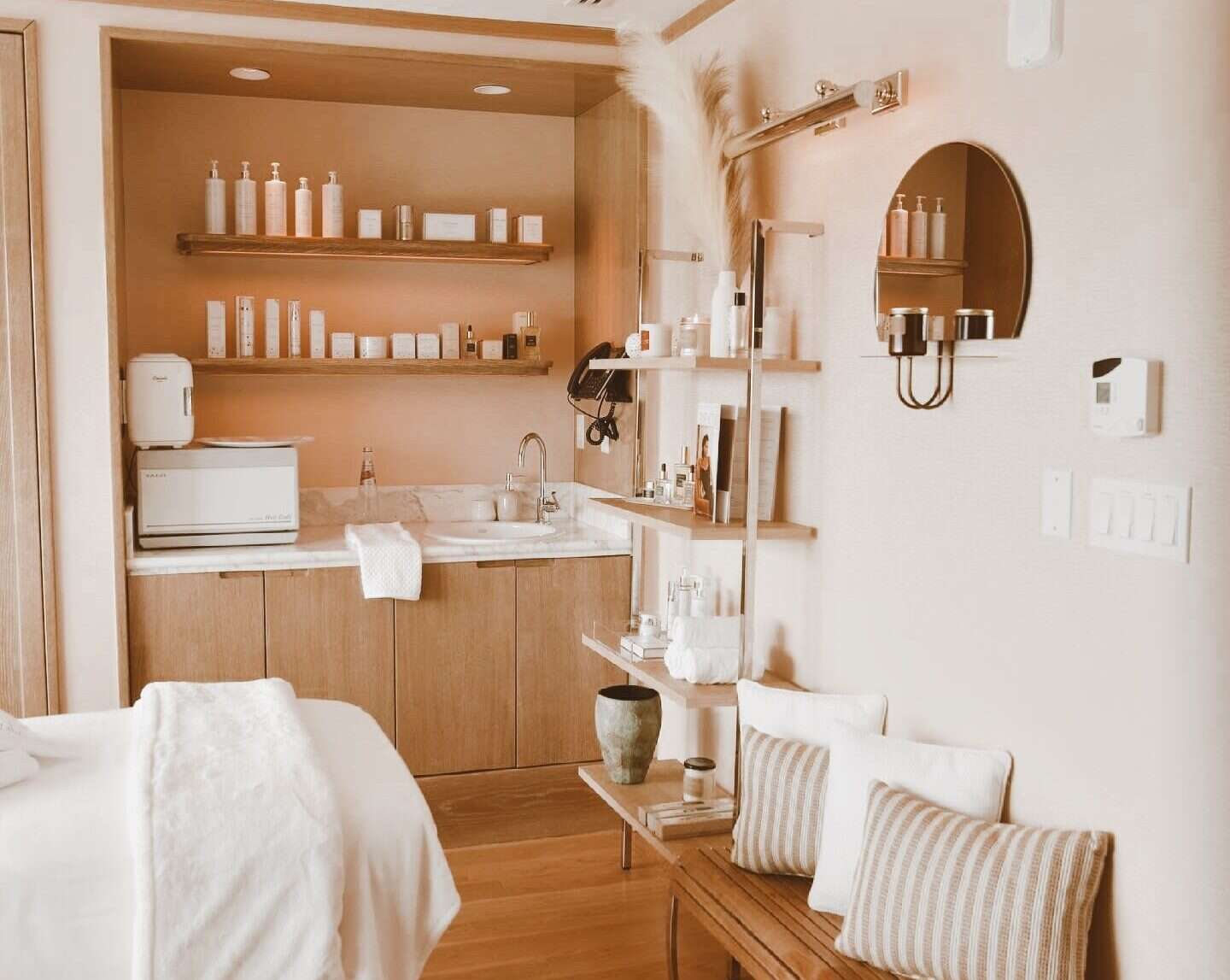 Miami's favorite beachside boutique resort Mr C Coconut Grove has upped its wellness offering with the launch of the all-new BēAtala spa suite, which invites guests to indulge in a 360° approach to wellbeing.
Founded by beauty guru Debora Castaneda, the treatments on offer at BēAtala Spa utilize both spiritual remedies and renowned technologies, which combine to provide a holistic take on wellness that starts from the outside in. Services range from sports therapies to rejuvenating beauty treatments (including the advanced Endosphères Therapy), as well as relaxing massages with a focus on alleviating pain and reducing stress.
Among the comprehensive range of skincare treatments used at BēAtala will be exclusive products and services by Italian skincare pioneer, Pietro Simone. Replicating Simone's refreshing approach to beauty, which champions a positive take on anti-aging skincare, BēAtala's facial treatments are results-focused, using a combination of massage-led techniques for optimum effectiveness.
[See also: The Best Luxury Wellness Retreats in the US]
Highlights from the treatment menu include the Gua Sha Facial, which calls on the ancient Gua Sha technique used in traditional Chinese Medicine, and the Aurum Radiance Infusion, which uses Simone's signature 24-karat gold activation peel.
Each appointment will begin with a tailored consultation, in which an expert practitioner will run an in-depth assessment of your skin as an organism and determine its ability to defend against both external and genetic threats. From here, your practitioner will be able to not prescribe only on-the-day treatments, but also help advise on meaningful lifestyle changes for lasting results. This tailored approach means the prescribed menu of treatments is impressively diverse, with anti-stress exercises and bespoke workouts offered on top of beauty regimes and massage therapies.
The BēAtala Spa is the latest in Mr C Miami Coconut Grove's extensive range of amenities, which includes exclusive beach access, a rooftop pool with sweeping views across Biscayne Bay and a comprehensive gym complete with the latest Technogym equipment.
[See also: The Top Spa Suites for a Wellness Getaway]