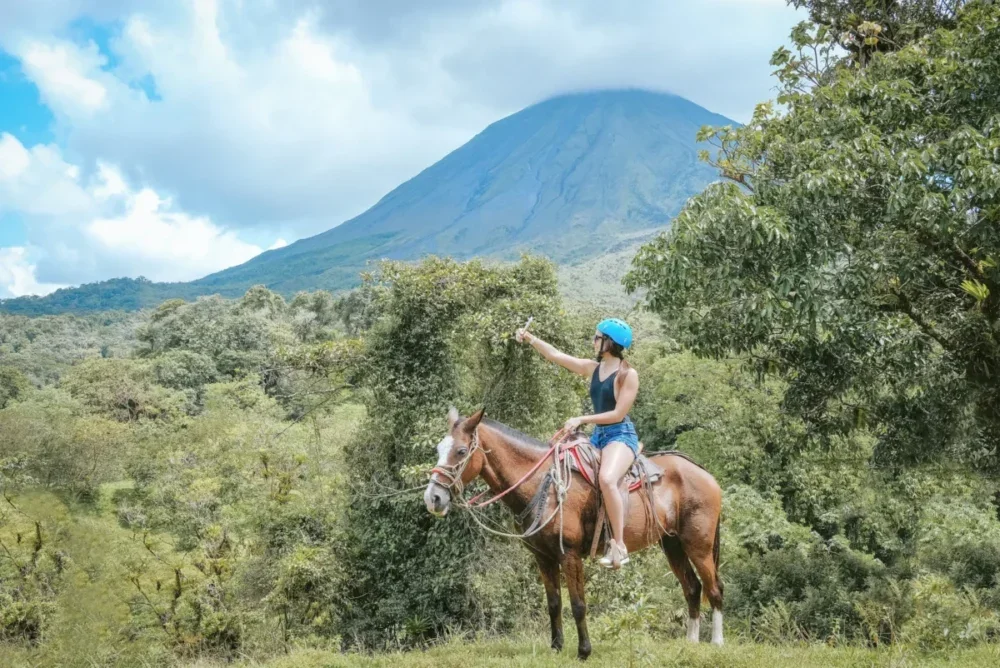 Now more than ever, health and wellness are at the top of travelers' agendas. To ensure its guests can effectively prioritize both mental and physical wellbeing while on vacation, Costa Rica's luxurious Tabacón Thermal Resort & Spa has partnered with Harvard psychologist, Dr Natalie Christine Dattilo, to launch ESCAPE to Tabacón – a science-backed wellness retreat.
As the first partnership between a psychologist and a hotel, ESCAPE to Tabacón is delivering something new to the world of wellness travel. The five-night retreat pulls from Dattilo's patented ESCAPE approach, which focuses on six core elements: Exercise, Sleep, Connect, Appreciate, Play and Exhale.
Each focus is individually approached throughout the program, with the ultimate aim of increasing relaxation, easing mental distress and improving overall health, as well as equipping guests with the knowledge to continue their wellness journey at home.
[See also: Castle Hot Springs Launches Wellness Sleep Retreat]
For Exercise, guests can head into the lush Costa Rican landscape surrounding the resort for either horseback riding, a waterfall hike, zip-lining or whitewater rafting. For the Sleep element, Tabacón has introduced a special turndown service that incorporates calming essential oils, while a private yoga experience forms the basis of the Connect aspect.
Appreciate is focused on being thankful for the natural world as well as local customs and traditions, with guests invited to take part in a tree-planting ceremony as part of the resort's bid to provide a habitat for the endangered green macaw.
For Play – something that Dr Dattilo is concerned that most adults lack – the program encourages guests to take part in a dancing Pura Vida cooking class in a bid to release endorphins and limit the impact of the stress hormone cortisol. Finally, Tabacón's signature Emotional Massage, which uses aromatherapy, breathing techniques and pressure points to reduce stress and enhance focus, makes up the Enhance section of Dattilo's six-point approach.
[See also: The Best Wellness Retreats in the US]
However, what sets the program aside is that it has not only been developed for the resort's guests but also for the staff. With the launch of the dedicated retreat also comes the introduction of a staff enrichment plan, carefully developed in partnership with Dr Dattilo to focus on mental wellbeing.
"Over the last two years, physical and mental health has become the most important guiding factors for daily decisions. Since then, people have taken a greater interest in maintaining health through self-care. Travel is a vibrant way to restore fundamental tenets of health and wellbeing through sleep, play, and connecting with nature," said Dr Dattilo, who works as an instructor at Harvard Medical School and founded Priority Wellness Group, a boutique mental health consultancy.
"This trend of travel as a form of intrinsic healing will be top of mind for luxury travelers looking for the ultimate reprieve, and we've developed the ESCAPE to Tabacón to fit that need. I'm honored to provide my clinical expertise to further enrich the unique vacation and employment opportunity Tabacón provides."
ESCAPE to Tabacón wellness retreat from $2,195 per person, tabacon.com