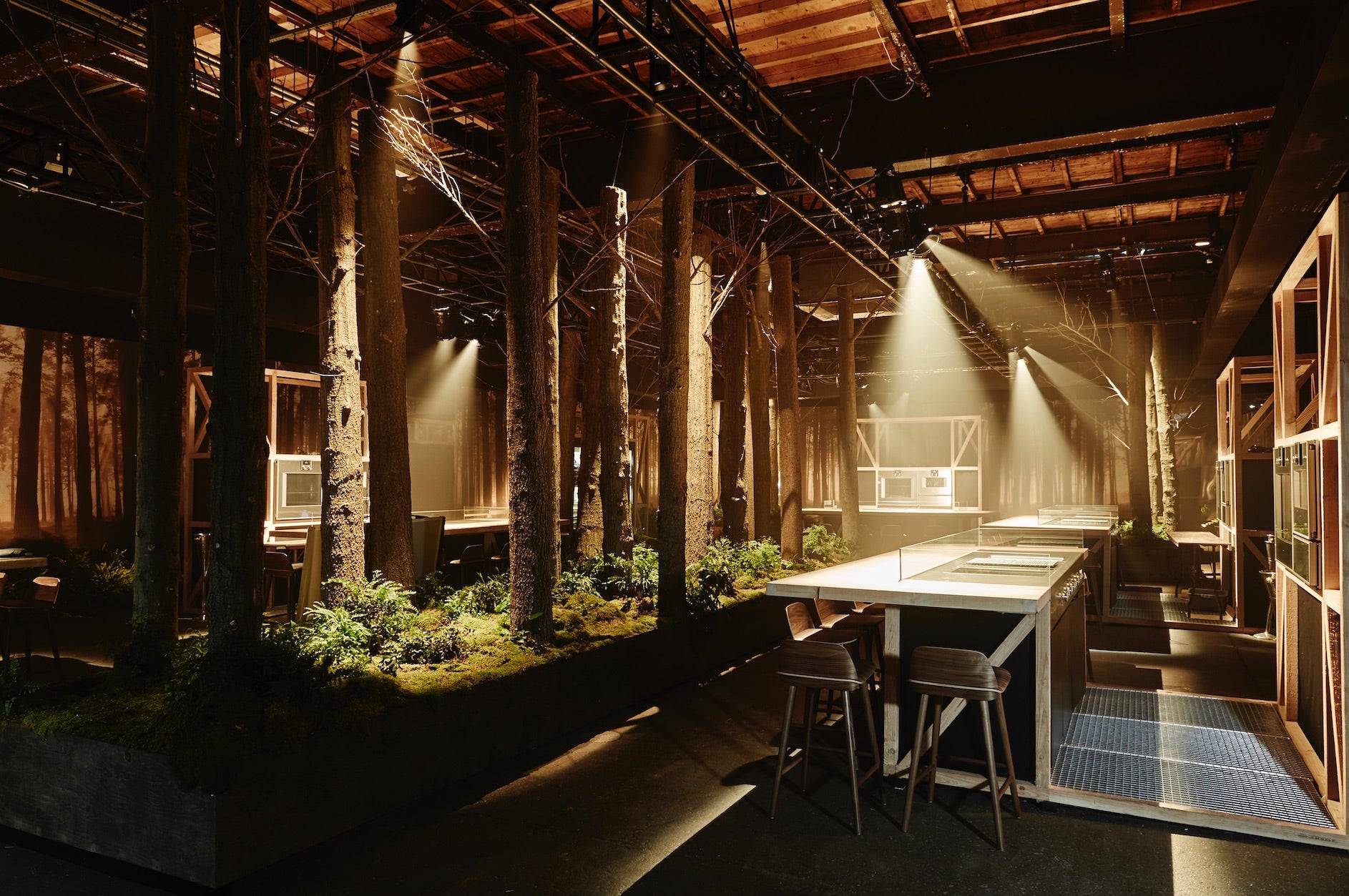 Considered one of the hardest tickets to snag in town, Gaggenau's pop-up concept, Restaurant 1683, is heading to Los Angeles May 21-23 to give Angelenos one of the most unique epicurean adventures in town.
Taking place over three evenings, Gaggenau has enlisted three-Michelin-starred Chef Daniel Humm to create delicious and inventive meals for the invite-only experience. Humm, Chef and Co-Owner of NYC-based Eleven Madison Park, one of the world's most renowned restaurants, will create artful meals tableside to showcase the newest installments from Gaggenau's 1683 series.
"Restaurant 1683 brings to life the true nature of Gaggenau," said Natascha Kruusi, Head of Gaggenau USA. "Our brand's ethos is to inspire and bring together people with a passion for all things culinary and culture. Well-known for its creative and innovative history, Los Angeles is the perfect city for Gaggenau to tell its extraordinary story."
Guests will be transported to Germany's Black Forest on a serene winter night, the region where Gaggenau was founded in 1683. Inside, guests will dine under 22-foot-tall trees, snow and sights and sounds to mimic that of the forest. Real materials, like a bar crafted entirely from a single pine tree sourced from the Black Forest, will have delicious cocktails, and a lounge area to witness a superb golden sunset over the Los Angeles skyline. This is the second pop-up concept from Gaggenau, which launched its first Restaurant 1683 pop-up in New York City's Chelsea neighborhood in September 2016.
Any foodie's dream, that same concept–complete with sights, sounds and smells of the Black Forest, has "influencer" guests from the art, culinary, design and entertainment worlds sit alongside each other to sip on creative cocktails, such as The Queen Bee (Black Forest beer, honey and malt vinegar), or cut into a specially curated cuisine from two of the world's top chefs. Though we don't know what Los Angeles' pop-up has on its menu, it's safe to say that the lucky guests won't soon forget it.