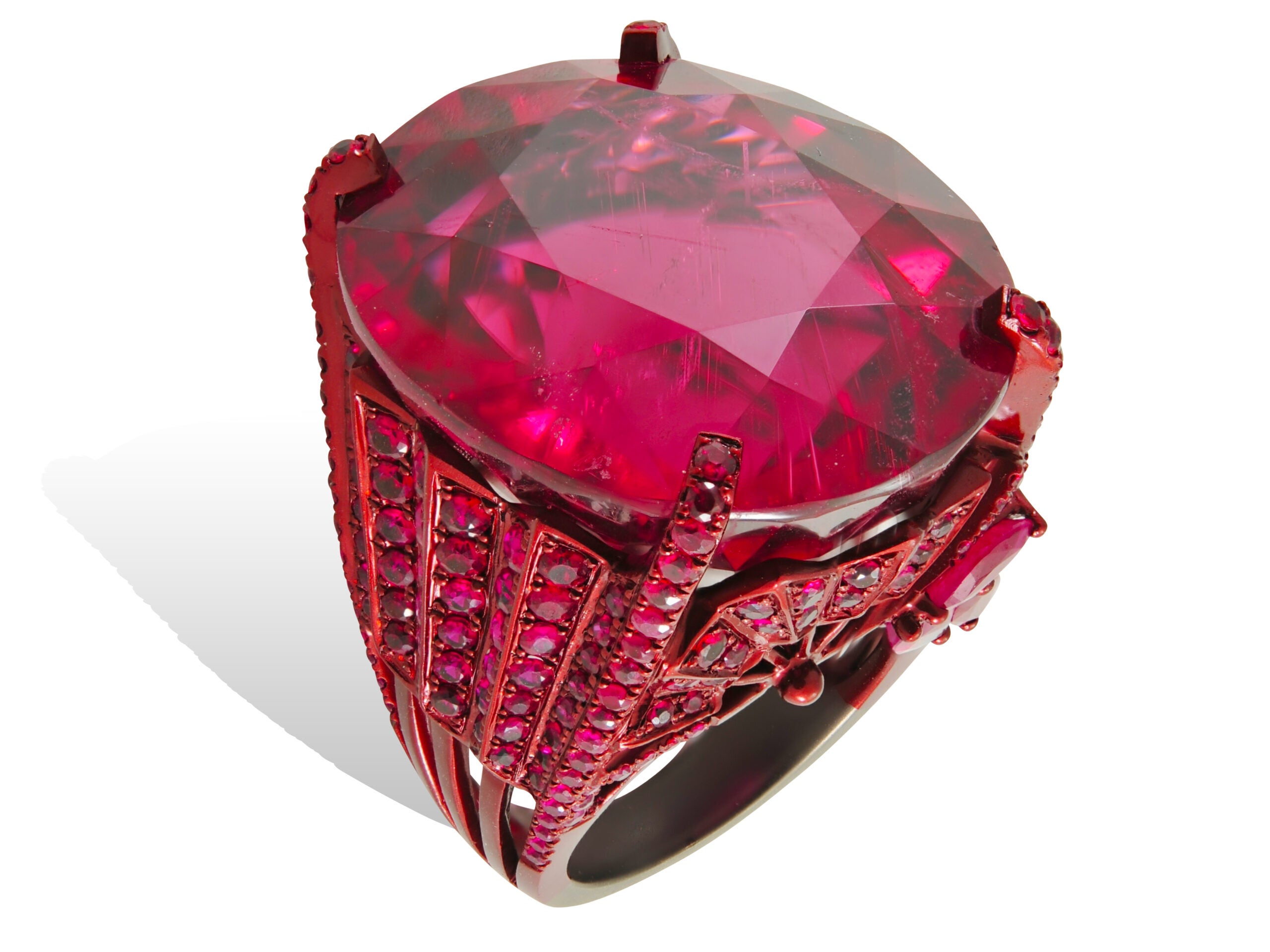 Elite Traveler brings you a carefully-curated luxury women's gift guide full of precious and sparkling gifts that are sure to be a hit this holiday season.
Louis Vuitton
Capucines Mini Handbag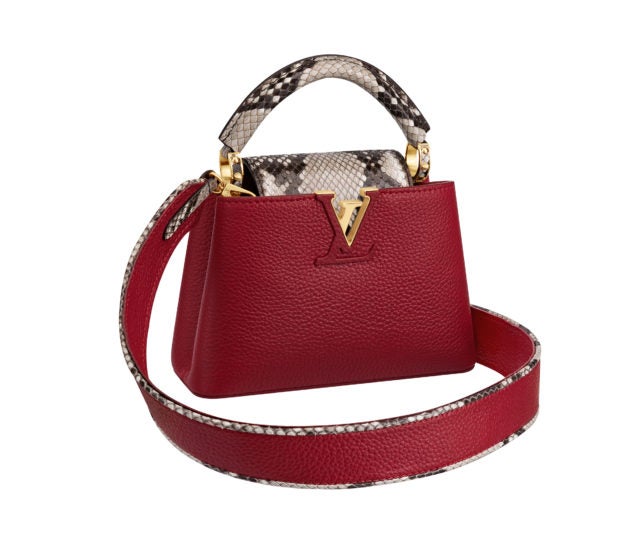 An exotic bag makes a chic statement. Opt for Louis Vuitton's Capucines Mini handbag in jewel-toned Taurillon leather with a shiny python skin top handle and two-way flap. The thick, statement strap is lined with python for added detail. Perfect for both day — with a cross-body strap — and night, with a top handle, it's the ideal bag to wear from day to night. The bag also comes in a rich yellow-gold and emerald hue, both also with the shiny python detailing. The bag also has gold hardware and supple, calf-leather lining with ample, compartmentalized interior space. It's the perfect gift for the holiday season.
From $4,950, louisvuitton.com
Lydia Courteille
Ruby Ring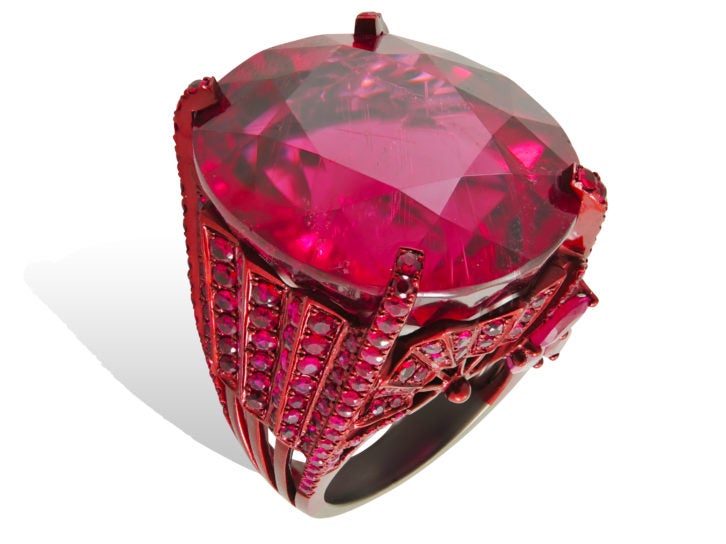 Parisian high-jewelry designer Lydia Courteille is known for her whimsical, very thematic collections of jewelry, often filled with a beautiful combination of colors, materials and shapes. Lydia's beautiful work is hard to go unnoticed, as rings, bracelets and necklaces are over-the-top, large-format pieces that make a statement in any room. A lucky lady in your life will love this beautiful rhodium-gold ring with an 84-carat rubellite and 6.10 carats ruby. The marvelous pink-and-red hues make quite the statement for a black-tie event or a simple night out.
Ring in 18K rhodium gold with an 84-carat rubellite and 6.10 carats ruby, $163,870, lydiacourteille.com
Roger Vivier
Green Pump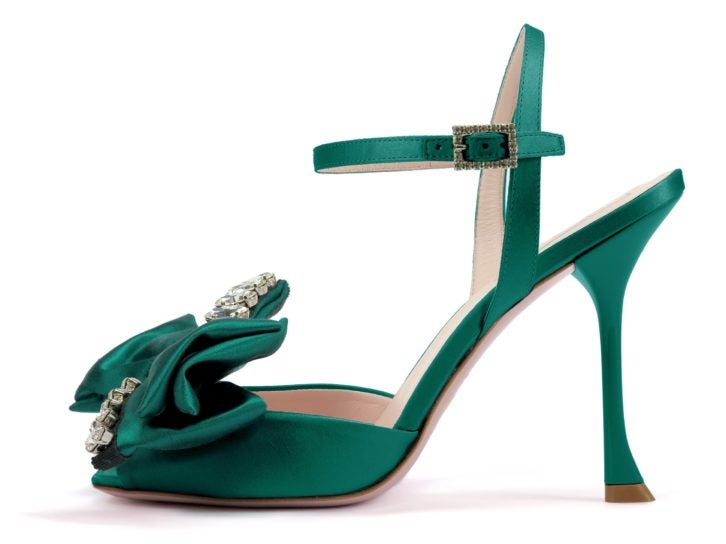 French luxury accessories brand Roger Vivier is best known for its statement-making shoes, often with sparkly, glitzy and feminine designs in chic silhouettes. Roger Vivier is best known for creating the stiletto hue, which is why this season's ideal holiday gift honors what the fashion house is so revered for. Perfect for both holiday fêtes and New Year celebrations, this gorgeous green pump doesn't go unnoticed. The house's signature crystals are thoughtfully placed atop a satin bow on the toe, and there are small, sparkly crystals on the buckle.
From $1,395, rogervivier.com
Monolito
Perfume Vials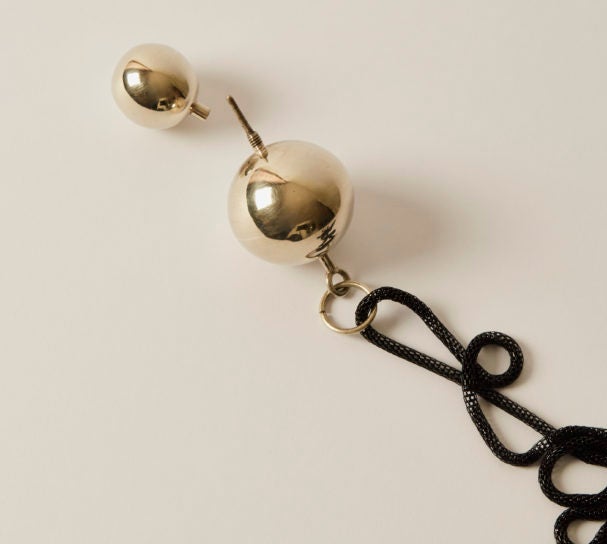 Why spray your perfume when you can wear it on you? Monolio aims to entice your olfactory system throughout the day with beautiful, wearable perfumes. Vials attach to necklaces, bracelets and even rings so you can easily apply perfume throughout the day. Each scent is unisex and the fragrance is created in bottled in France, and designed in Colombia. The refillable vials, which were designed by Andrea Varga Dieppa, come in a range of scents, like juniper, rose, beeswax, longpepper, myrrhe, frankincense, jasmin sambac, patchouly and suede. Each vial can be ordered in the colors gold, rose gold or silver with your choice of chain.
From $334, mono-lito.com
Hamilton & Inches, Holyrood Palace Cuff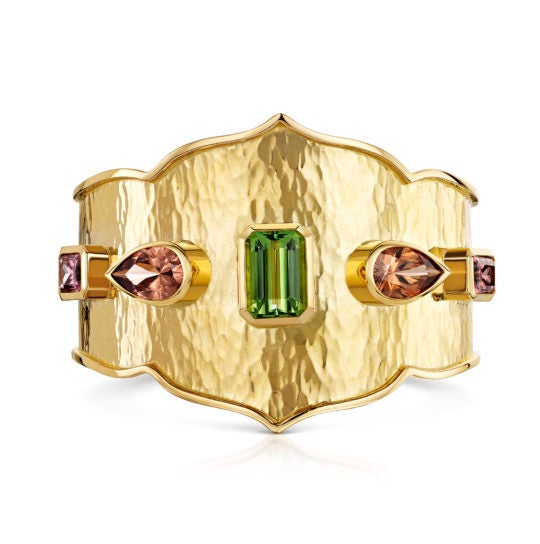 Scottish-based jewelers Hamilton & Inches has held a Royal Warrant as silversmiths to Her Majesty the Queen for more than 120 years, so needless to say they know a thing or two about regality. One of the best examples of its mastery is the Holyrood Palace Cuff. This elegant piece is made with 22kt Scottish gold and decorated with a solitaire emerald and pear-shaped tourmalines. The fleur-de-lys shape is an ode to the Auld Alliance held between France and Scotland in the 14th century, a time when a cuff such as this was worn as a symbol of strength, beauty and power.
$31,300, hamiltonandinches.com
La Prairie
Skin Caviar Eye Lift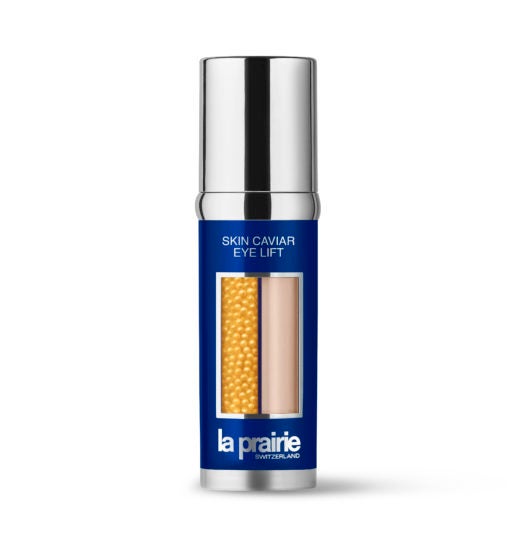 The crème de la crème of skincare, La Prairie's caviar-infused products are both scientifically proven to make the skin look radiant and flawless, but also provide a luxurious everyday skincare ritual. Whether you're using the brand's lovely and fragrant serums or essence, or prefer to lather yourself in its opulent night mask, be sure to gift your loved ones the latest from La Prairie's collection: Skin Caviar Eye Lift. Infused with caviar extract, the serum opens and lifts the eyes and has excellent firming benefits. It also reduces under-eye puffiness, tightens upper lids and refines eyebrows.
From $480, laprairie.com
Versace
Studded Top-Handle Virtus Bag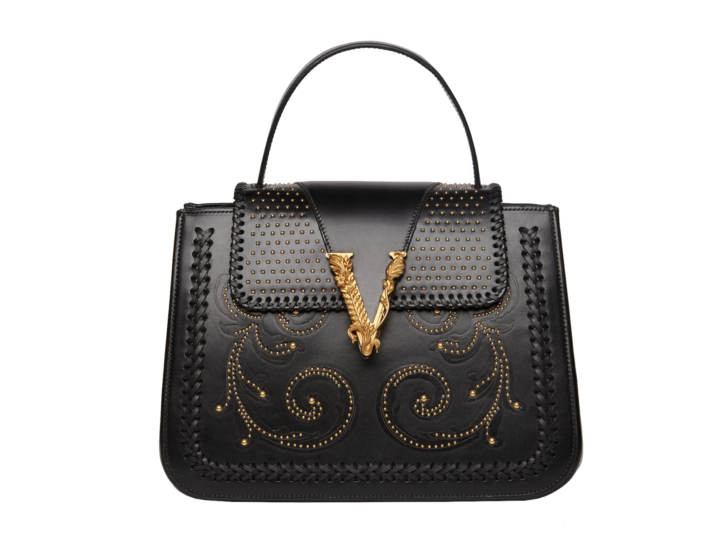 Italian fashion house Versace is no stranger to the perfect gift. If your loved one (or you!) loves gold, look no further than Versace. So very on-brand, this black bag has exquisite gold detailing and includes Versace's "V" logo on the opening clasp. The handbag features woven leather detailing on the front and back and gold studs accentuating the beautiful western-inspired embroidery, which was the theme of its Resort 2020 collection. Decidedly feminine, the bag honors both Italian craftsmanship and the brand's signature statement-making aesthetic. Even if you're looking for someone else, we won't tell if you keep this chic handbag all for yourself.
From $2,975, versace.com
Barton Perreira x Robert Geller
Harald Sunglasses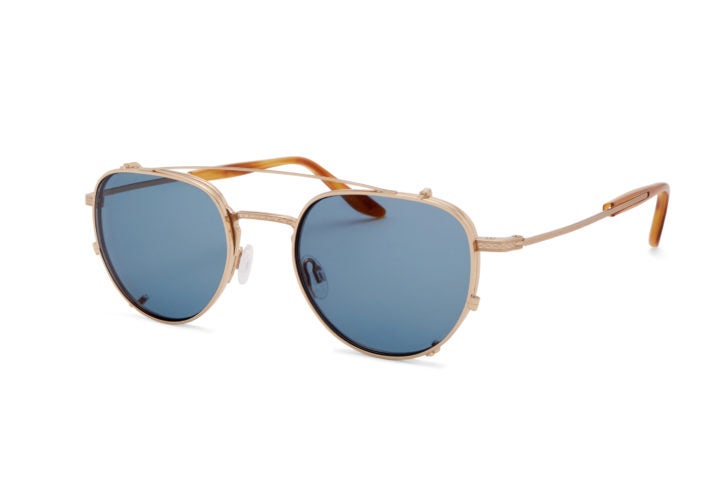 Oftentimes, the holidays and New Years means jetting off to your favorite warm-weather escape, be it St Barths or the Seychelles — or even Gstaad. Wherever you choose, protect your eyes from the sun in a sensational pair of sunglasses, a collaboration between sunglass legend Barton Perreira and German fashion designer Robert Geller. The sunglasses honor Barton Perreira's FW19 'Families' collection campaign, and the sunglasses are aptly named after Geller's grandfather, Harald. The sunglasses come in gold, rose gold and pewter both in optical and sunglass formats or a sun clip add-on accessory.
From $535, bartonperreira.com
Graff
Threads yellow and white diamond necklace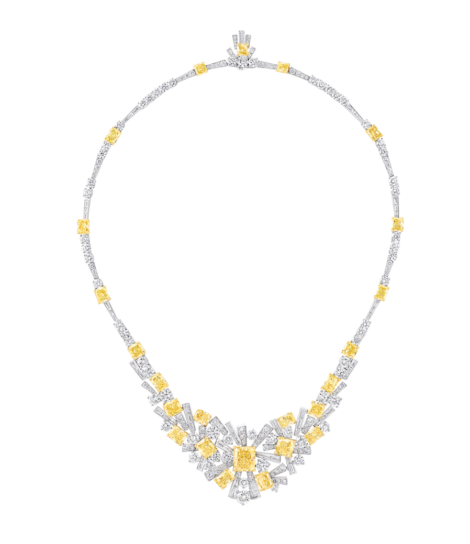 Graff's latest collection, Threads, is a line focused on everyday diamond pieces in the form of earrings, bracelets, necklaces and rings. But because this is Graff, one of the most renowned jewelry houses in the world, the maison also created a line of high jewelry for the Threads collection that carries the same design aesthetic of the more everyday pieces to extravagant necklaces, rings, earrings and watches in yellow diamonds, emeralds and white diamonds. This stunning yellow and white diamond necklace features 44 carats of stones in a variety of mixed cuts to create a stunning one-of-a-kind necklace. It's the perfect statement-making necklace for both the holidays and any black-tie event. Pair with the rest of the suite, a stunning bracelet and stud earrings to round off your yellow-and white-diamond look.
Price on request, available at Graff in New York, +1 212 421 3605, graff.com
Tasaki
Cascade earrings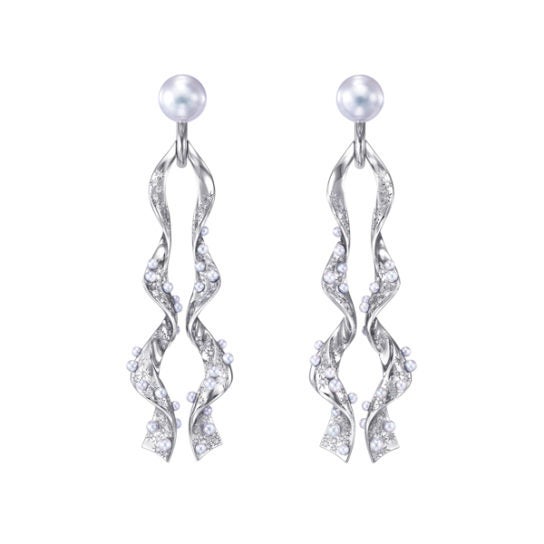 Tasaki is one of Japan's leading jewelers that produces beautiful pearl-based jewelry paired with exceptional diamonds and other precious stones. The brand's creative director is renowned fashion designer, Prabal Gurung, who was appointed to the role in 2017. Tasaki also has a collaboration with the historic hotel, Ritz Paris. Tasaki creates beautifully classic jewelry, many of which contain Akoya pearls sourced from Japan and Myanmar. The brand offers a range of jewelry for every price point, from everyday pieces to exceptional high jewelry via Tasaki Atelier. These Cascade earrings resemble a waterfall and are set in white gold with Akoya pearls, South Sea pearls and diamonds.
Price on request, tasaki-global.com
Nouvel Heritage
Childish Hoops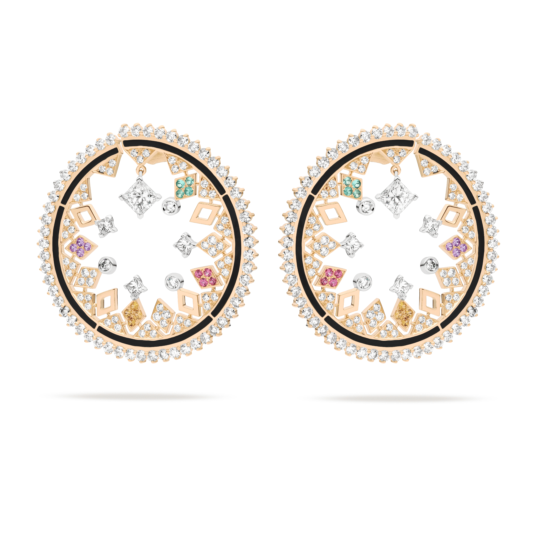 Taking more than 100 hours to craft, these beautiful earrings from Nouvel Heritage are crafted from 18K rose gold and black lacquer and set with beautiful diamonds and tourmalines on the interior of the hoop. These one of a kind pieces sit delicately on the ear but have brilliant sparkle and shine.
18K rose gold and black lacquer with diamonds and tourmaline, $60,000, nouvelheritage.com