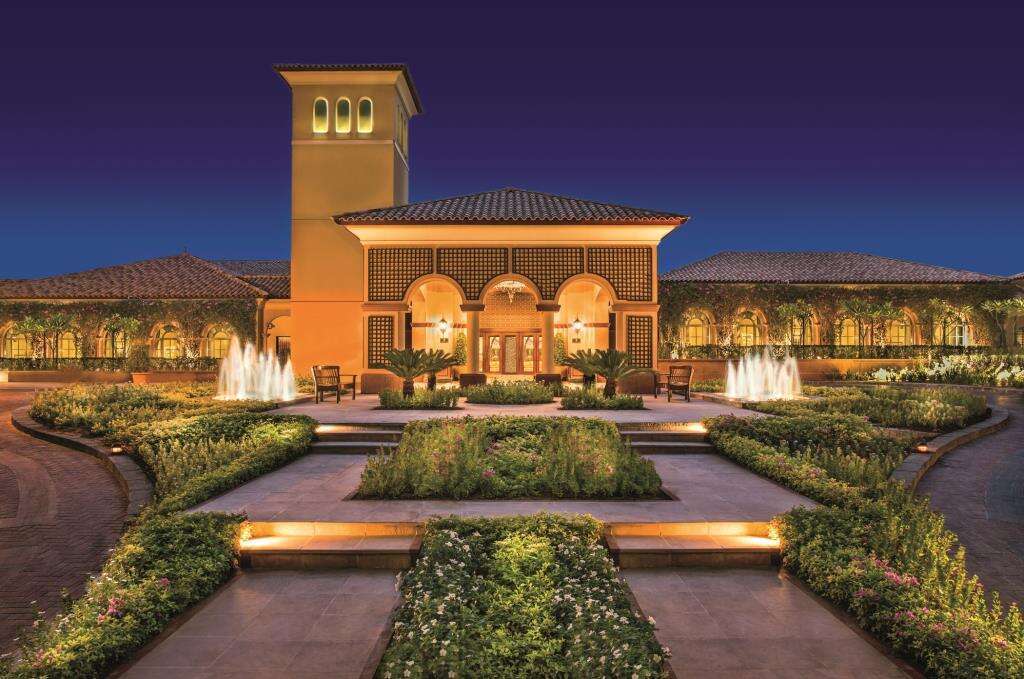 An exclusive beachfront address right in the heart of the fashionable Dubai Marina and surrounded by gardens, the Ritz-Carlton Dubai has an aura that is more akin to the Mediterranean than the Middle East. This is not so much a hotel as a citadel. The substantial grounds contain beautiful landscape gardens, six swimming pools and no less than eight restaurants. Guests can – and regularly do – remain in the grounds for well over a week and still not experience all it has to offer.
The most lively of the restaurants is Caravan where international buffets, including the famous London Social brunch, is served. This Friday brunch was good enough to be included in our list of the best eight brunches in Dubai. If you over-indulge (and you will) during your stay, you have plentiful options to burn of the extra calories. The hotel is adjacent to two championship golf courses, the Emirates and Montgomery, and also has its own tennis courts and fitness spa. As a result, the Ritz-Carlton Dubai is a popular destination for the active.
Top Suite: Ritz-Carlton Suite
This traditionally furnished suite features opulent Italian marble and mahogany accents in the living room, dining area and two bedrooms with en-suite bathrooms. The lounge flows through into the dining room, which includes its own kitchen, making this suite ideal for entertaining. The marble bathrooms are truly luxurious, boasting a sauna, steam room and Jacuzzi. Positioned on the fifth floor of the hotel, the Ritz-Carlton Suite offers the finest views of the surrounding garden, pool and turquoise waters of the Persian Gulf.
+971 4 399 4000, ritzcarlton.com