There is no better place in the world to eat brunch than in Dubai. When Friday – the first day of the weekend in the UAE – rolls around, thousands head out to feast on the finest ingredients. Amid a huge array of choices, how do you find the best brunches in Dubai?
Even the most exclusive restaurants open their doors to brunch enthusiasts on a Friday, offering everything from gourmet fish and chips straight out of the streets of London to the finest Italian pasta dishes from the heart of Puglia.
Elite Traveler has put together an exclusive list of eight of the best brunches in Dubai to suit the most discerning of diners.
Nobu – Atlantis, The Palm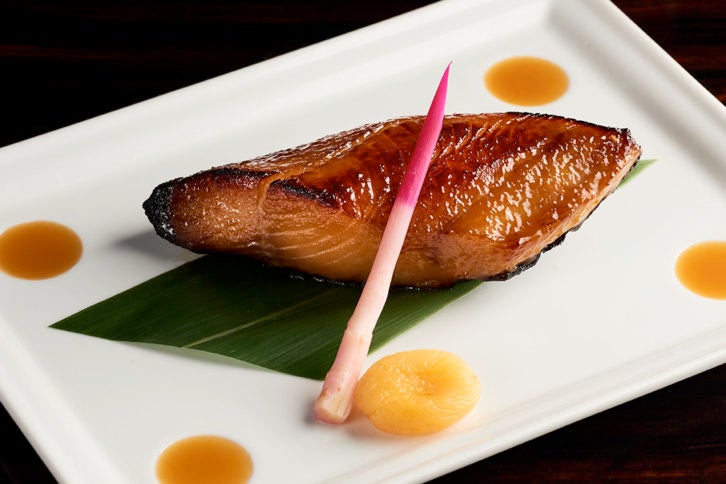 Atlantis has become a cultural landmark on Dubai's iconic The Palm and boasts a staggering 23 restaurant concepts created by a collection of the world's best chefs. Luxury Japanese chain Nobu has long been one its most popular destinations and its brunch offering is certainly something to behold. Known as the 'World of Nobu Brunch', guests have the opportunity to experience specialty dishes from 14 different Nobu locations from across the globe. This festival of flavor is served with premium Champagne and Sake plus live entertainment from Japanese drummers, a DJ and a violinist.
$177 per person
Website: Atlantisthempalm.com/nobu
Email: Restaurantreservations@atlantisthepalm.com
Tel: +971 4 426 0760
Bulgari Yacht Club – Bulgari Resort
The Bulgari Yacht Club is one of the latest luxury brunches on the Dubai scene and has been making a splash with its nautical inspired décor and the generous seafood feast on offer. The al fresco terrace overlooks a 50-boat marina, which is usually frequented by yachts of guests at the ultra-lux Bulgari Resort on Jumeira Bay Island. The menu is consistent with the Mediterranean theme and offers a wide selection of Italian-inspired dishes, including pasta and a mixed seafood grill. Tiramisu, gelato and pear tarts offer a quintessentially Italian conclusion for dessert before guests are invited to digest on the serene pool deck.
$190 per person
Website: Bulgarihotels.com
Email: Dine@bulgarihotels.com
Tel: +971 4 777 5432
Al Muntaha – Burj Al Arab Jumeirah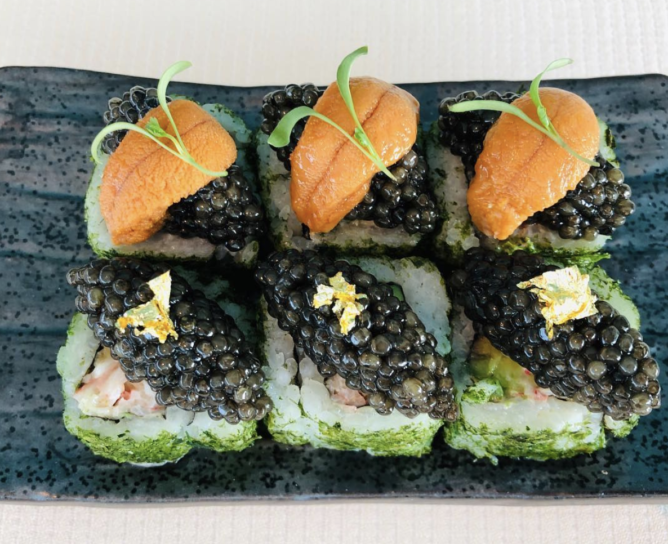 Vertigo sufferers, stay away. The Al Muntaha restaurant at the Burj Al Arab Jumeirah offers guests the chance to enjoy a luxurious brunch 655ft above sea level. The stunning vistas go hand-in-hand with the innovative Le Grand Petit Dejeuner Brunch, which includes some the finest seasonal ingredients from around the globe. Guests arrive at a selection of the finest pastries and other premium appetizers before moving onto the a la carte menu, all while enjoying unparalleled views of the Jumeirah beach, The Palm, and the World Islands.
$190 per person
Website: Jumeirah.com
Email: BAArestaurants@jumeirah.com
Tel: +971 4 301 7600
Suq Restaurant – Four Seasons at Jumeirah Beach
Suq Restaurant is one of four housed inside Four Seasons at Jumeirah Beach and offers local Arabian specialties in a casual, market-style ambiance. The Friday brunch is a lively affair with an eclectic buffet highlighting the very best of Middle Eastern, Western and Asian cuisines. Offerings range from a traditional English roast dinner to Chinese dim sum to spicy Indian curries. On top of that, an array of fresh seafood is also available. The casual dining experience makes it perfect for families and guests are invited to relax in the spacious interiors or the pool-view gardens post-brunch.
$199 per person
Website: Fourseasons.com
Tel: +971 4 270 7777
London Social – The Ritz-Carlton
For a number of British ex-pats in Dubai, Caravan's London Social at The Ritz-Carlton has become something of a home away from home. This luxury brunch brings the very best of British cuisine to the heart of the Middle East, offering a high-end take on classics such as fish and chips and Yorkshire puddings. The décor is filled to the brim with London scenery with each of the 12 cooking stations named after a different part of the city. A wide selection of alcohol is included featuring London's favorite craft beers and premium gins among many others. For youngsters, there is even a Mr. Whippy ice cream machine and a classic pick and mix station.
$177 per person
Website: Ritzcarlton.com
Email: dine.dubai@ritzcarlton.com
Tel: +971 4 318 6150
Il Brunch Italiano – Armani Hotel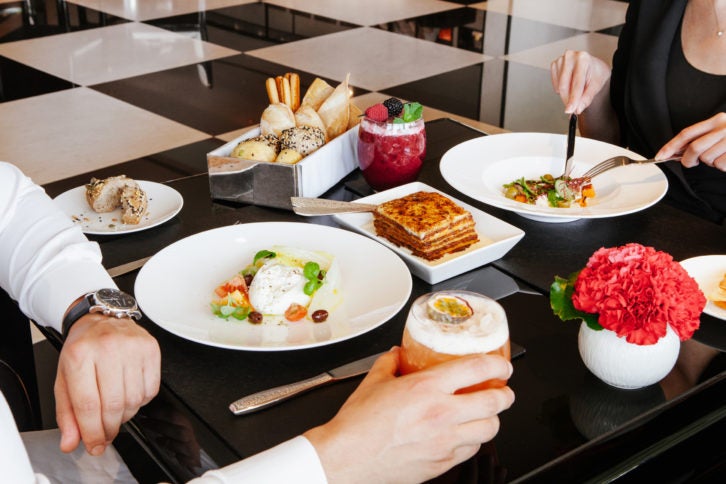 Relaunched in 2018, Armani Hotel combined its myriad brunch offerings into a single, ultimate experience in the Armani Deli. Named Il Brunch Italiano, it should come as no surprise to learn this is an exclusively Italian affair. The focus is on bringing rustic Italian food to the Middle-East in its finest possible form. Pasta and risotto are served al dente, as any nonna would insist upon, while the shellfish selection is as fresh as the day it was plucked from the sea. Expect fine Prosecco instead of Champagne and a wide selection of delectable desserts from the patisserie station.
$122 per person
Website: Armanihoteldubai.com
Email: restaurant.reservations@armanihotels.com
Tel: +971 4 888 3666
Al Bahou – Mövenpick Ibn Battuta Gate Hotel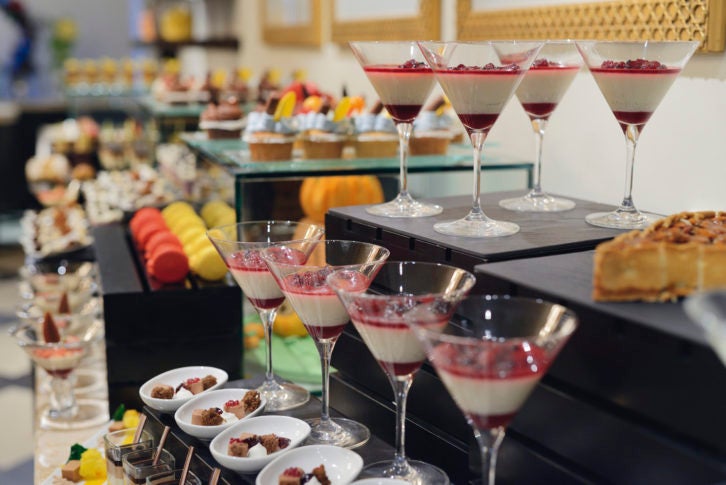 The Friday Family Brunch in Al Bahou is the ultimate experience for those with young ones. The range of entertainment includes face painters, a movie theater and a bouncy castle. While the children are entertained, adults can feast on a wide range of gourmet foods including Italian, Arabic, Indian and Chinese. There is also a separate room for desserts and another for pork and cheese. The setting is an experience in itself with 88 lanterns lighting up "The Grand Hall", which has been designed to resemble a scene out of 1,001 Arabian Nights.
$172 per person
Website: Movenpick.com
Email: dine.ibnbattuta@movenpick.com
Jumeirah Al Qasr
There has never been a better time to stay at Jumeirah Al Qasr. The hotel designed to resemble a Sheikh's summer residence has just completed a total refurbishment of all 294 rooms. While the rooms have been revamped, Friday's offering remains one of the best brunches in Dubai remains. Known as one of the most decadent brunch experiences in Dubai, guests can choose from almost 300 dishes across 35 live-cooking stations and wash it down with anything from fine wines to single malt whiskey. The brunch is actually a combination of the hotel's three restaurants – The Hide, Al Hambra, Arboretum – meaning any conceivable cuisine is on offer.
$184 per person
Website: Jumeirah.com/alqasr
Email: restaurants@jumeirah.com
Tel: +971 4 432 3232