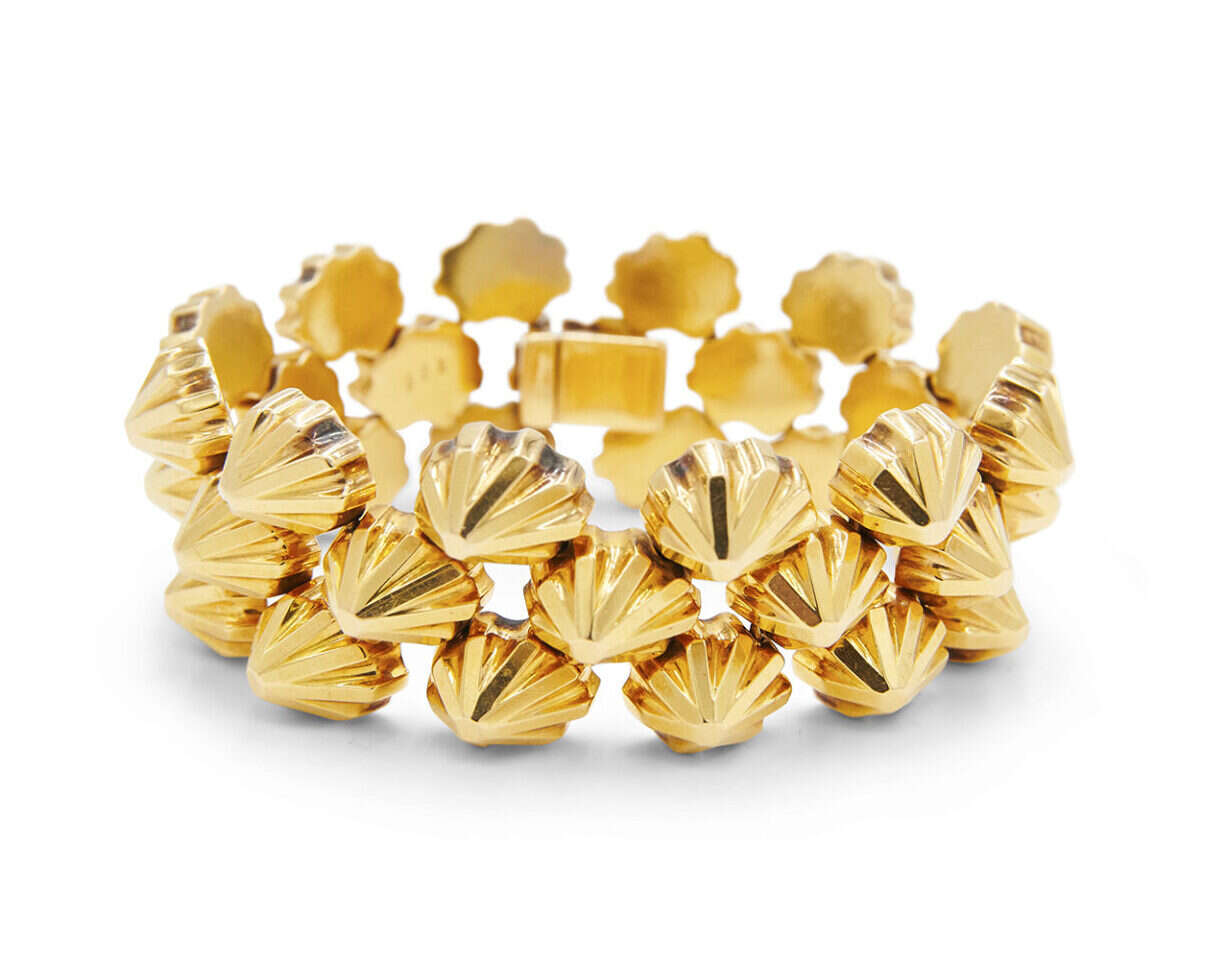 Inspired by the sea and the creatures within it, this season's ocean-themed jewelry proves the conch is cool. Move over, cheap beachside souvenirs — ocean-themed jewelry is having a renaissance. Perhaps in retaliation to two years of lockdowns and travel restrictions, or perhaps an inherent graduation of the popular pearl revival, these coastal emblems are no longer tawdry vacation keepsakes, but refined, contemporary pieces that have undergone a luxury makeover.
Puka shells with rope ties have made way for 18-karat gold and diamond insets for a keepsake that can be passed from generation to generation, and modern takes on traditional conch shell designs and sea creatures with opalescent finishes feel more sophisticated than kitschy or novel. In any case, it is believed that in Hawaii the gifting of a shell will 'wish the recipient goodwill or good luck.'
For a subtle, undulating nod to the tide, look to Fernando Jorge and Jessie Thomas's wave-inspired pieces as an avant-garde take on the trend. Elsewhere, charms take on the shape of minute shells and sea creatures alike for a downright discernible, yet no less sophisticated, ode to the ocean.
[See also: Colorful Cocktail Rings That Can Jazz up Any Outfit]
Effy Jewelry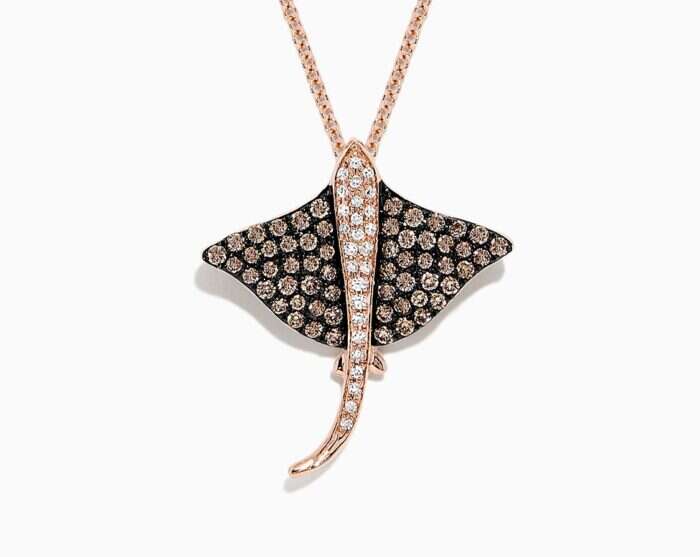 14K yellow gold and 0.46 carats diamond stingray pendant, $2,195, effyjewelry.com
Fernando Jorge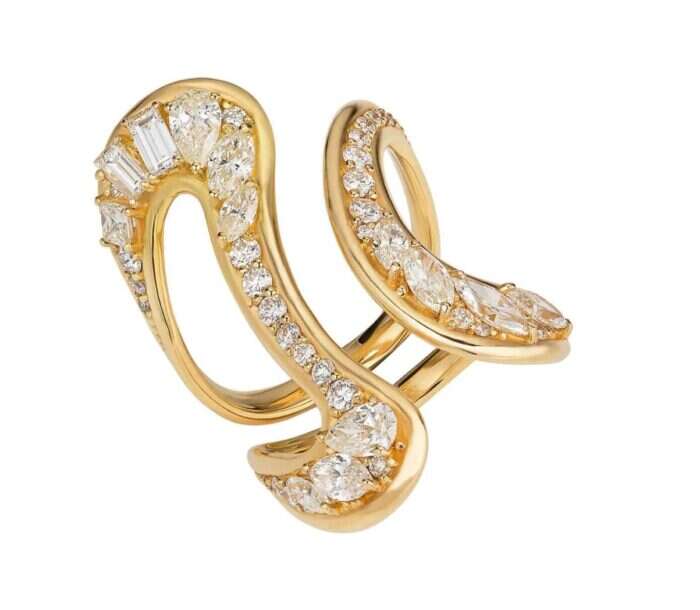 18K yellow gold and 2.58 carats diamond ring, $16,800, fernandojorge.co.uk
Yvonne Léon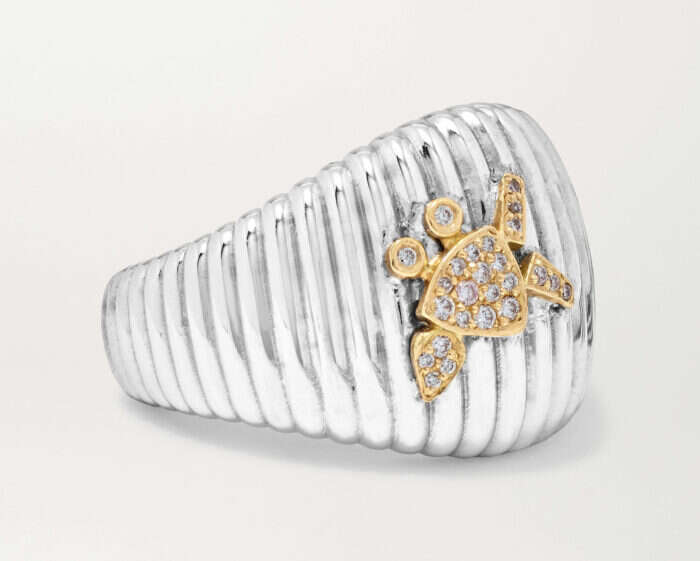 0.20 carats diamond, 18K white and yellow gold ring, $3,200, net-a-porter.com
Sauer 1941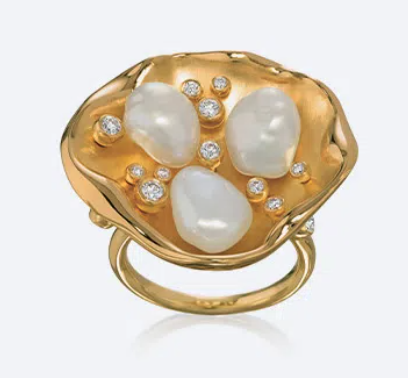 Pearl, 0.42 carats diamond and 18K yellow gold Greater Santorini Ring, $6,150, sauer1941.com
Jacquie Aiche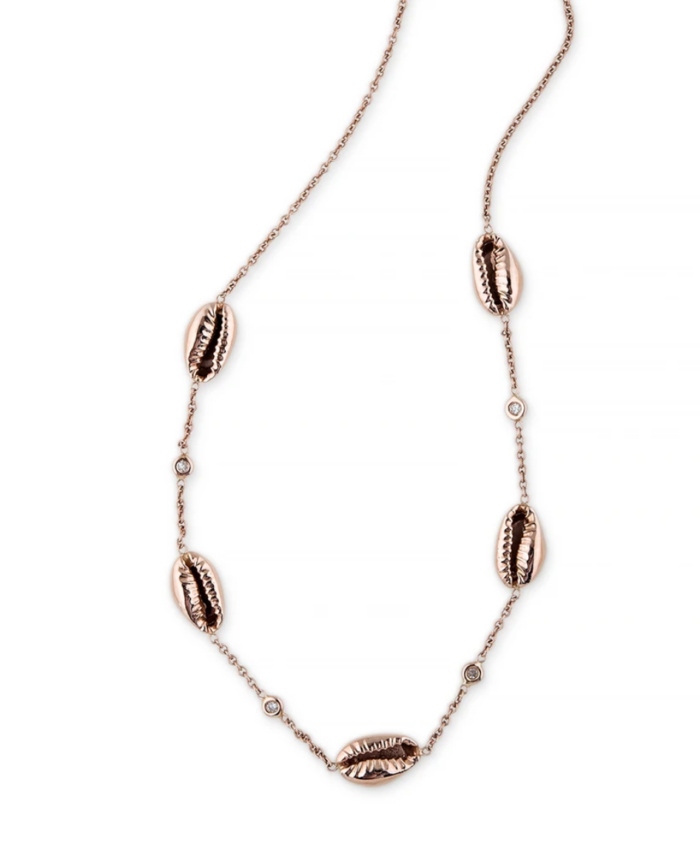 14K rose gold and 0.12 carats diamond cowrie shell choker necklace, $4,000, jacquieaiche.com
Kavant & Sharart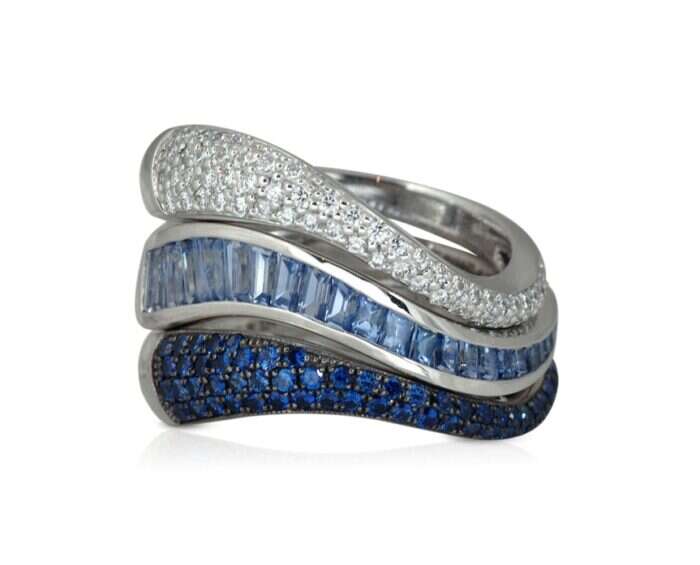 0.40 carats sapphire, 1.75 carats blue sapphire & 0.35 carats diamond 18K white gold trio of rings (top to bottom), $7,480, kavantandsharart.com
Jessie Thomas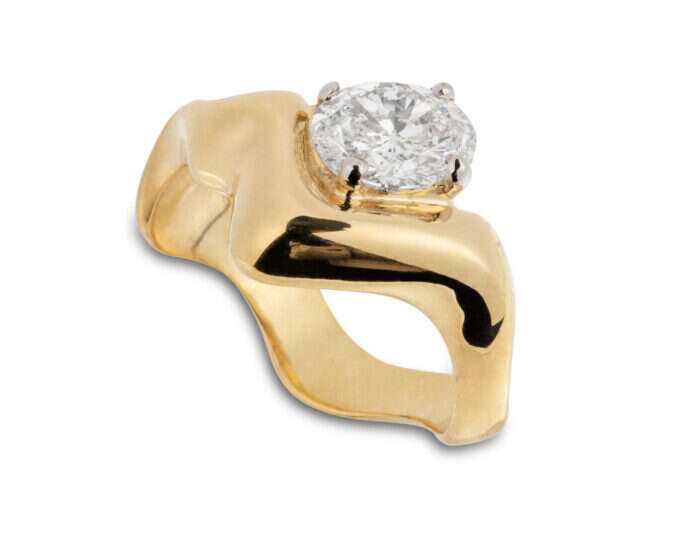 18K yellow gold and 0.50 carats diamond ring, $5,720, jessiethomasjewellery.com
Annoushka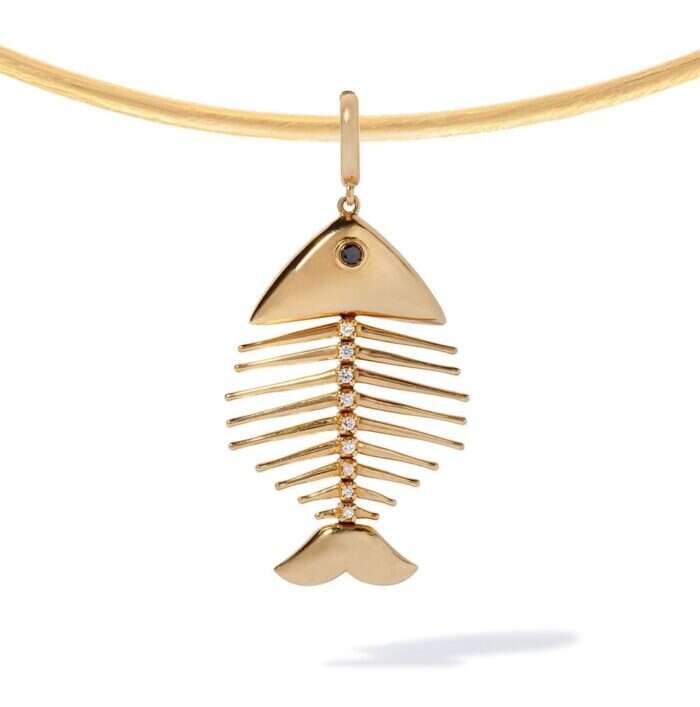 18K yellow gold and 0.18 carats diamond fish bones charm choker, $14,563, farfetch.com
Temple St. Clair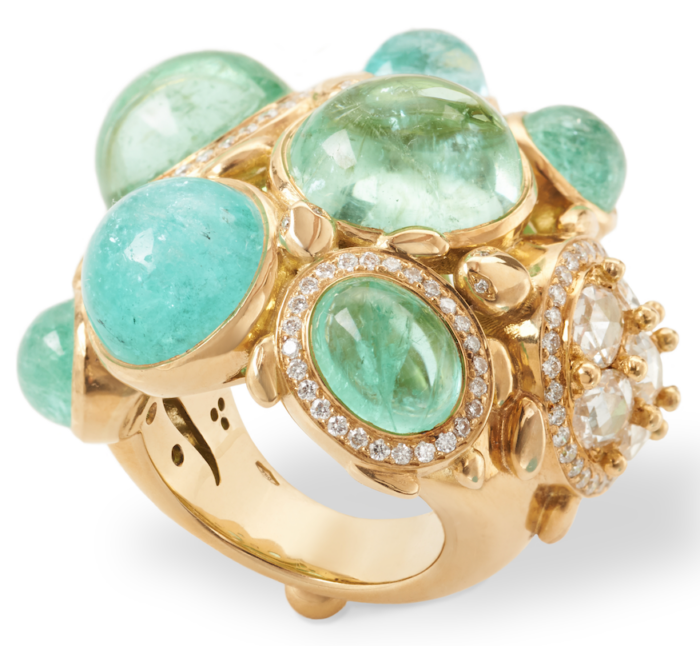 Turtles on the Rocks 18K yellow gold ring, 28.82 carats Paraiba tourmaline and 2.205 carats diamond ring, price on request, templestclair.com
Fred Leighton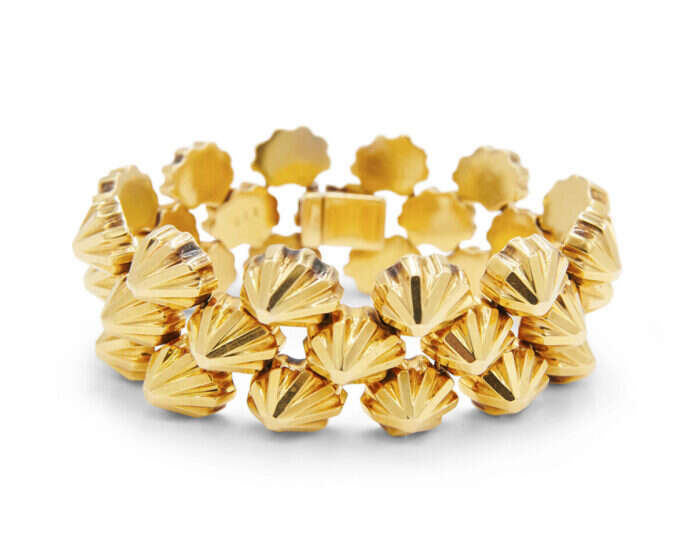 Vintage retro 18K rose gold shell bracelet, $15,000, fredleighton.com
Monica Rich Kosann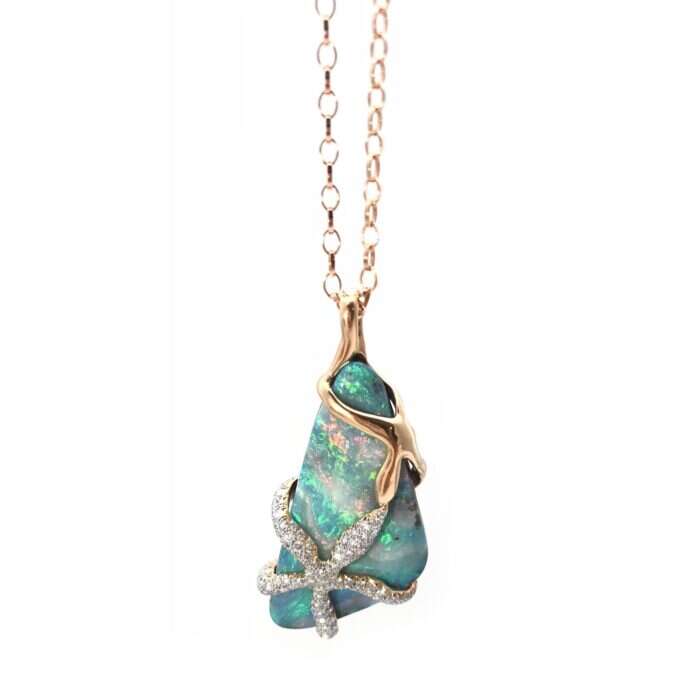 18K rose gold, 1.71 carats diamond & 35.70 carats opal starfish necklace, $29,500, monicarichkosann.com
Kabana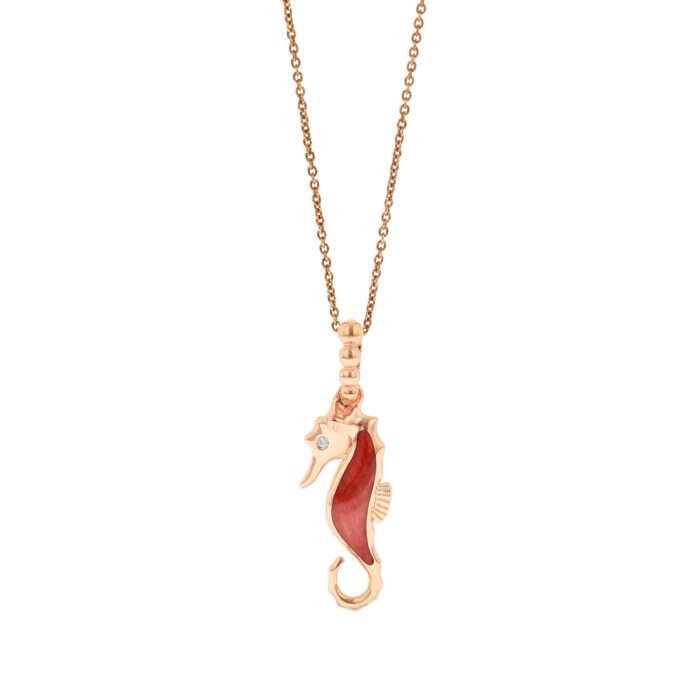 14K rose gold, Red Spiny Oyster and 0.01 carats diamond pendant, price on request, kabana.com
Almasika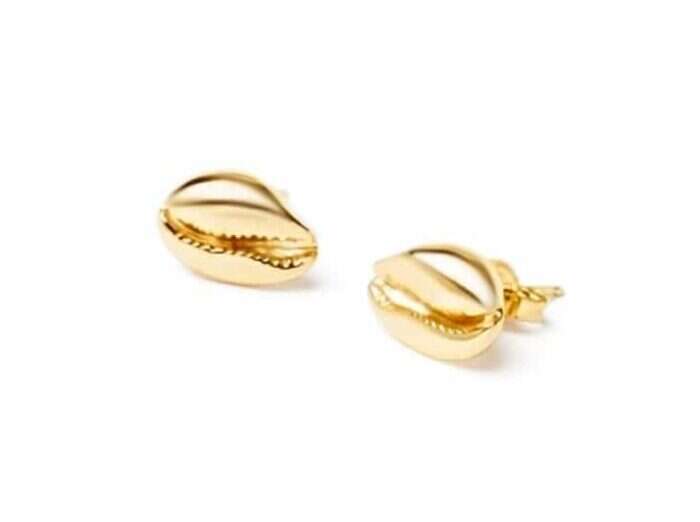 Le Petit Cauri 18K yellow gold shell earrings, $1,450, almasika.com
This article appears in the 04 Mar 2022 issue of the New Statesman, Spring 2022