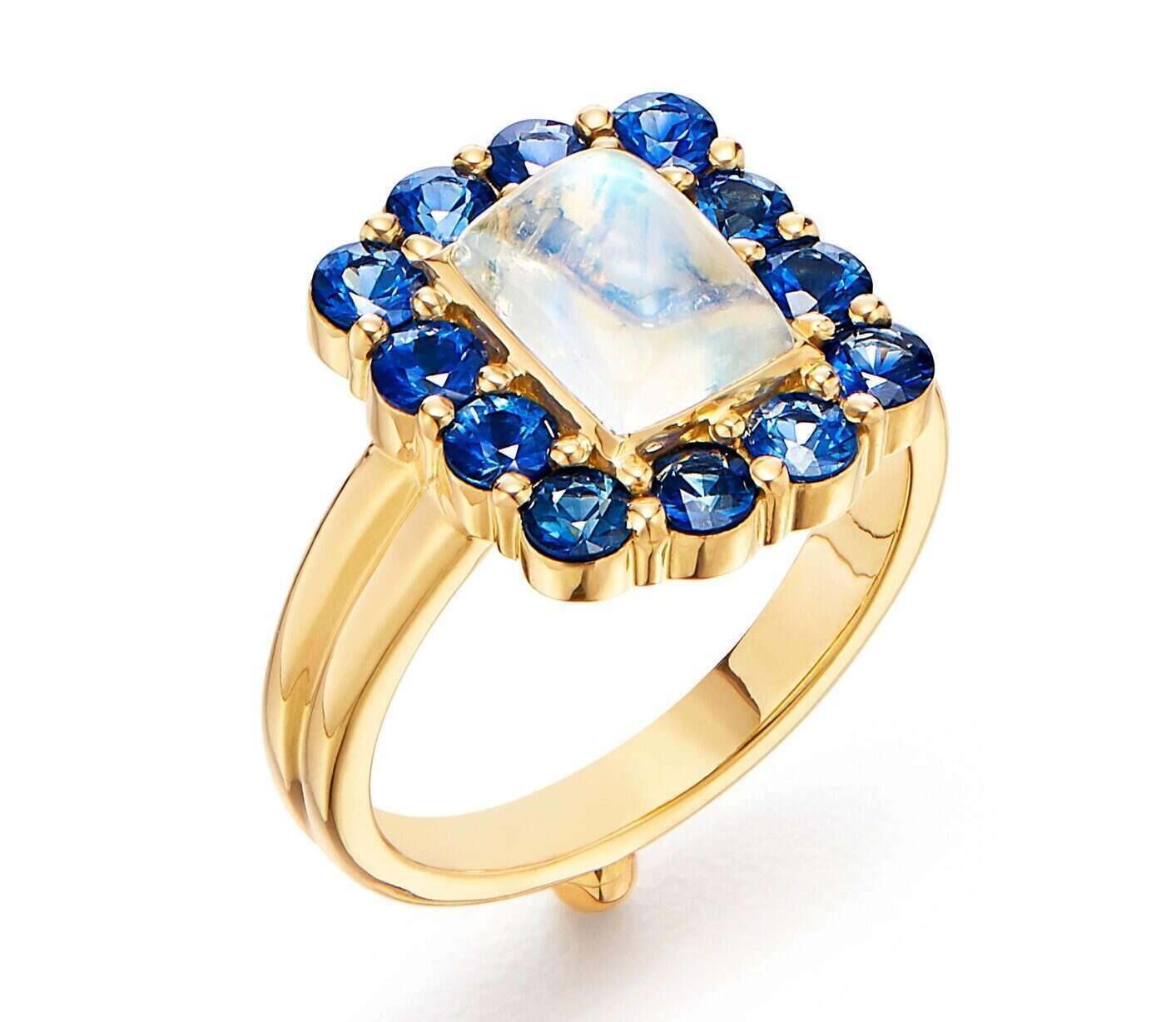 An oversized, colorful cocktail ring is the quickest way to jazz up any party outfit. During 1920s America, women had only recently gained certain freedoms such as the right to vote, but during the Prohibition Era, they would not only frequent, but manage, speakeasies.
Drinking and serving illegal alcohol was one way to flaunt one's wealth at the time; another was wearing colorful, oversized rings that never failed to make a dazzling statement and draw attention to a glass of (expensive) prohibited liquor. Since then, bold, solitary stones have been an essential part of elegant evening wear.
Usually featuring a colorful center gem, a bright, determinedly joyful cocktail ring is statement jewelry at its best, and these designers are bringing them into the Roaring Twenties — the 2020s, that is.
Make the most of any party: eye-catching gems from Theo Fennell, Picchiotti and Sauer are bound to turn heads at post-pandemic celebrations, while an enamel style by Sid Ward is an irresistible way to incorporate even the most vibrant of hues.
[See also: Oscar Massin Jewelry Revived with Sustainability Focus]
Picchiotti
18k white gold, 9.40 carats cabochon sapphire, 0.97 carats (tw) pear-shaped emerald and 0.63 carats round diamond ring, $56,300, Bergdorf Goodman, 745 5th Avenue, NY, + 1 212 753 7300, picchiotti.it
Theo Fennell
18k yellow gold, 16.69 carats autumn tourmaline and 0.76 carats diamond Floribunda ring, $43,000, theofennell.com
Eden Presley
14k yellow gold, 8.90 carats opal and 0.39 carats diamond ring, $3,600, edenpresley.com
Kavant & Sharart
18k yellow gold, 4.99 carats blue sapphire and 0.17 carats diamond ring, $7,290, kavantandsharart.com
Sig Ward Jewelry
18k yellow gold, 1.65 carats tourmaline and enamel ring, $3,972, sigwardjewelry.com
Sauer
18k yellow gold and pink tourmaline ring (carat weight may vary), price upon request, sauer1941.com
Temple St Clair
18k gold, 2.10 carats blue moonstone and 1.80 carats blue sapphire Color Theory ring, $3,900, templestclair.com
This article appears in the 29 Nov 2021 issue of the New Statesman, Winter 2021/22