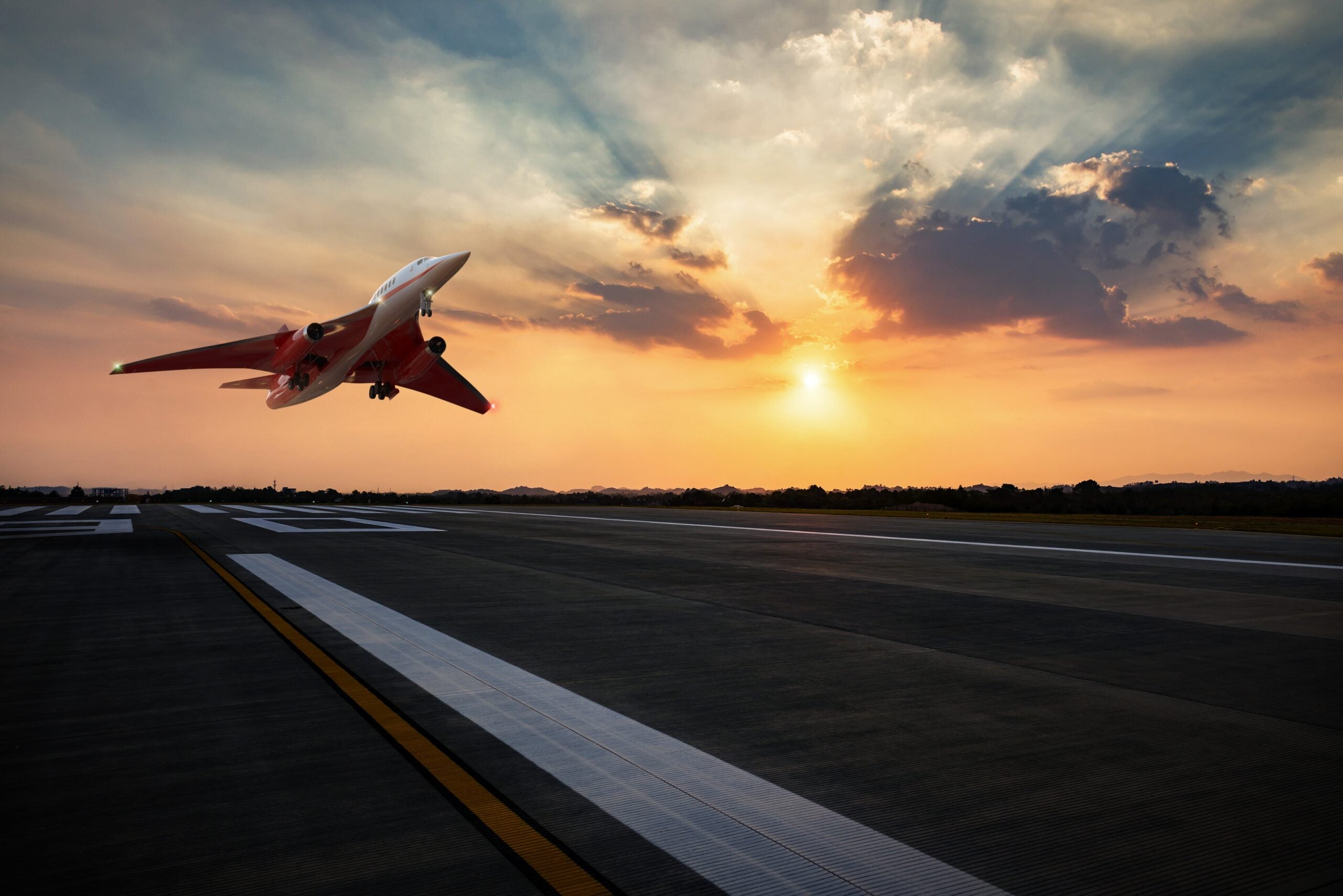 Leading supersonic jet company Aerion has recently announced the commencement of work on the brand-new Aerion Park, which will be the brand's global headquarters. Located in Melbourne, Florida, the 110-acre+ site will also be the home of production for the supersonic AS2 aircraft, which is set to begin in 2023.
In addition to company headquarters, Aerion Park will house an integrated campus for research and development, as well as interior completions of the AS2 aircraft. The campus will incorporate a vast aircraft assembly unit alongside engineering flight test facilities complete with supersonic testing corridors.
The $300m development project will bring over 650 new jobs to Florida by 2026 as Aerion makes plans to expand its bid to deliver supersonic air travel. Flanking the main site will be a new Aerion Customer Experience Center giving people direct access to Orlando Melbourne International Airport's runway. The center will also have a customer completions site as well as a full AS2 mock-up cabin, inviting clients to customize their interior specifications.
[See also: The Most Exciting Private Jet Concepts]
As with the jet itself, which is projected to deliver fully carbon-neutral flights, Aerion Park seeks to be wholly environmentally sustainable in both its construction and operation. Once complete, the site will run on clean energy, using the latest in photovoltaic solar technology. In a further bid for completely environmentally friendly operations, electric vehicle charging points will also be installed across the site.
Wherever possible, recycled materials will be used in Aerion Park's construction, with a focus on locally sourced materials to reduce emissions. The site will also be dedicated to creating zero waste across all operations.
Aerion chairman, president and CEO Tom Vice said: "We are building the future of mobility – a future where humanity can travel between any two points on our planet in three hours or less. We will change the world and bring a new sustainable means of supersonic and hypersonic flight to reality, and it will happen here at Aerion Park.
"Being kind to the planet is deeply ingrained in our ethos – we must build products and develop technologies that are kind to the planet. The commitment from our company is to be carbon-neutral not by some arbitrary future date but from flight one. To achieve that, our pledge extends beyond the output of our aircraft – which will be the first to operate on 100% synthetic fuels – to the materials and processes we use to manufacture it, the facilities that will house our engineering and production and, in time, the entire ecosystem.
"Aerion Park will be more than a design and manufacturing facility – it will be an environmentally responsible center that our team and the local community will be proud of. Our aim is to create the most environmentally sustainable campus of its kind in the aerospace sector."
Aerion started taking orders for the revolutionary AS2 jet in 2015, with back orders now amounting to over $6.5 billion. The eight- to ten-person aircraft are set to travel at speeds of up to Mach 1.4, using Boomless Cruise technology to ensure that a sonic boom never reaches the ground.