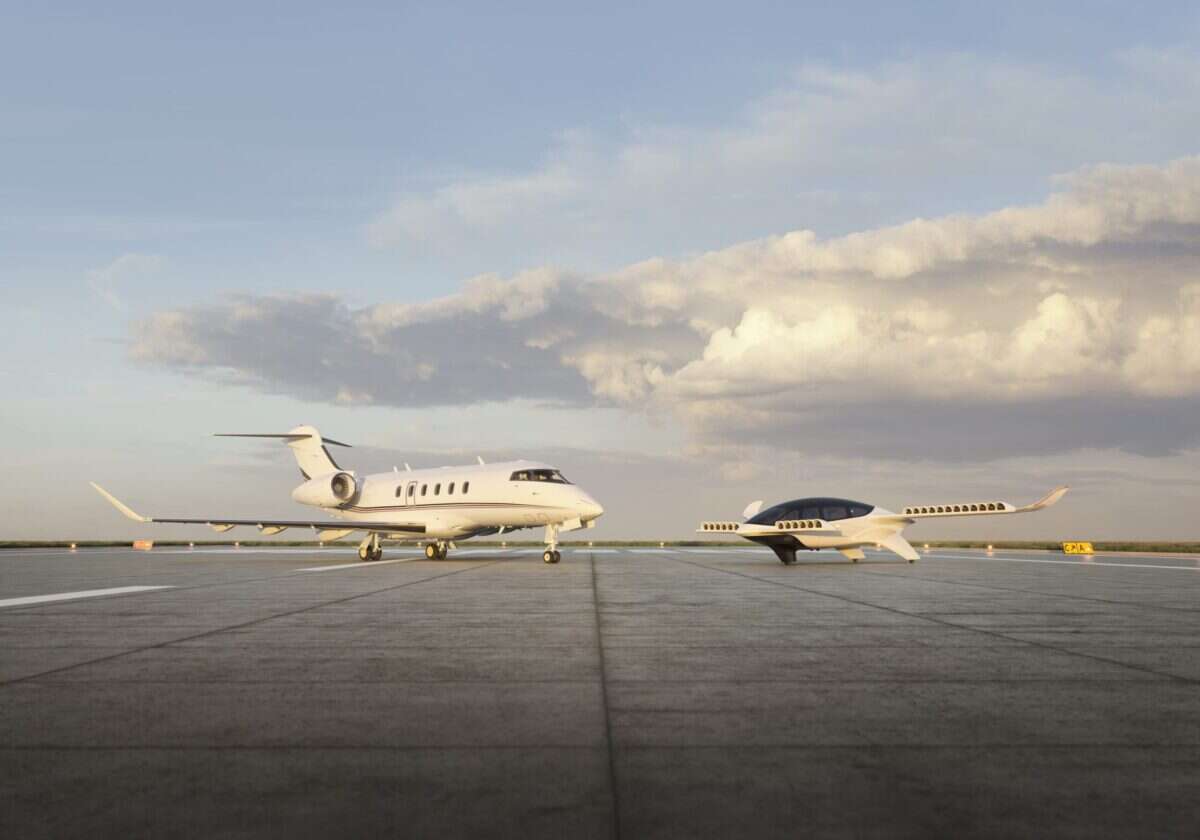 When it comes to sustainability, the private aviation industry has a lot to say. With so many companies making vague promises to green up, it can be difficult to cut through the noise and separate eco-fact from fiction. So when NetJets announced that it has signed a memorandum of understanding with Lilium giving it the right to order 150 all-electric vertical take-off and landing (eVTOL) jets, our ears pricked up.
As the world's largest private aviation company, the proposed strategic partnership marks a significant milestone for the notoriously emission-heavy sector. NetJets plans to operate the eVTOL jets within its shared ownership program in the US and Europe.
Currently still a prototype, Lilium's zero-emission jets are slated to reach the market by 2024. Designed with comfort in mind, the planes feature flexible architecture enabling the spacious cabins to be configured to fit between four and six passengers or without seats to serve the logistics market. Using ducted electric thrust technology, the aircraft will be able to travel at high speeds with minimal noise for a smooth and quiet journey.
[See more: Sustainable Skies: Jet Companies Making Positive Change]
"This partnership is a major step in our mission to build radically better ways of moving and to electrify regional air travel," said Daniel Wiegand, co-founder and CEO of Lilium. "We believe that the private and business professional segments will be highly attractive markets in the future and, likewise, early adopters of the eVTOL revolution."
Adam Johnson, CEO of NetJets added: "We're delighted to partner with Lilium's experienced team to provide sustainable flight services to our customers. Lilium's aircraft will expand our fleet options and provide our customers with a new and flexible means of private air travel."
As part of the partnership, Lilium plans to partner with FlightSafety International to provide immersive and mixed reality training for crew. "Our focus on technology and adaptive learning will help prepare aviation professionals with the highest level of expertise to support operations of the Lilium jet," said Brad Thress, president and CEO of Flight Safety International.
The announcement comes after competitor Directional Aviation (owner of FlexJet, SentientJet and PrivateFly) agreed to buy 200 eVTOL aircraft from Embraer-affiliated Eve last June.
[See more: NetJets Marks One Year of Global Sustainability Program]