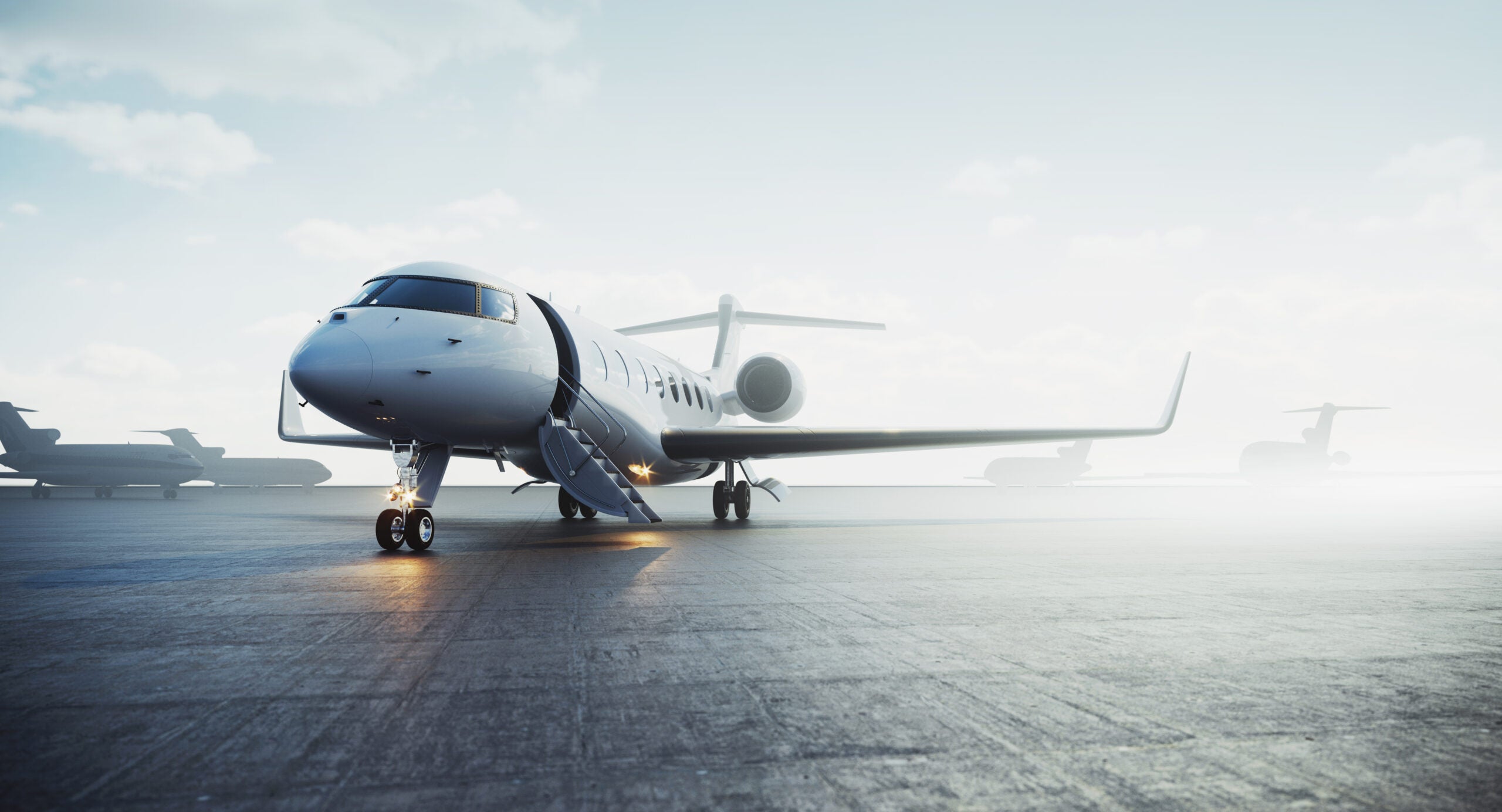 While the Covid-19 pandemic has had a huge impact on the commercial airline industry, the trends in the private jet industry actually show comparatively positive effects.
Data provided by FlightAware shows the total number of flights of all types plummeted in March. They have since recovered slightly but still stand at around half the numbers last year.  Business flights, however, are now back to close to 2019 volume following a smaller percentage drop between March and June. FlightAware counts "business flights" as any which are not classed as commercial or cargo services.
The data shows all types of air travel were initially devastated by worldwide anti-Covid lockdowns. In April, all global flights fell to a fifth of their 2019 volume, and business flights to 36%. Overall flight volume worldwide saw a sluggish recovery and since August has hovered at around half of that seen in 2019. Business flights, however, bounced back much more rapidly and since July have been operating at between 85% and 90% of their 2019 volume.
[See also: The Longest Range Private Jets]
These worldwide trends were also apparent in data for the US, the world's largest market for private jet flights, with a much faster and bigger recovery for business flight volume than for the aviation industry overall. Companies that provide private flight services say they have seen this reflected in sale and membership numbers.
NetJets – which offers fractional aircraft ownership, private jet leases, and private jet card programs – say that at the start of the pandemic, its flight volume dropped to as low as 10% of the 2019 numbers. Now, they say, they are operating at 85% of their 2019 volume. The company believes this is because commercial airlines have reduced their schedules, and consumers are "prioritizing their health and safety."
Private jets allow consumers to travel with minimal interaction with other people on the flight and in the airport. Private jet membership company Airshare say that a passenger on a commercial flight, with check in security and boarding, will encounter 700 points of contact on every flight, while a customer on a private jet will only go through 20 touchpoints.  Many private jet companies are seeing this translate into an increase in memberships.
NetJets also says it is seeing increasing interest, with June its "largest month ever for new owner relationships", and that between January and October 2020 they saw three times as many new customers as the same period in 2019.
[See also: Windowless Planes – The Future of Private Aviation]
Private Fly, a private jet charter broker company, said that in July – September 2020, new customers made up 44% of its flights, as opposed to 35% in the same period in 2019.
VistaJet, which charters private jets through a membership program, says that July 2020 saw a 320% increase in new memberships, compared to July 2019. They also said that, as of June 2020, 71% of incoming requests are from passengers who are new to using private jets regularly.
"Travelers continue to seek elite, members-only experiences that focus on accessibility and efficiency," said Ian Moore, VitaJet's Chief Commercial Officer.