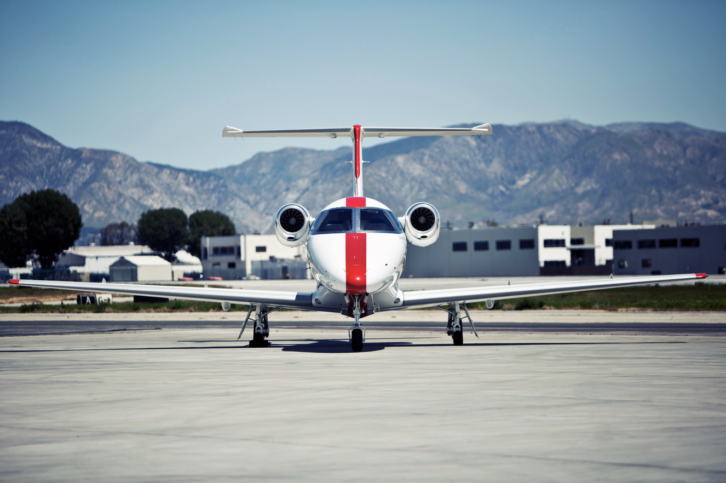 The uncontrolled global spread of the coronavirus Covid-19 has sent the commercial aviation industry into lockdown. Outright bans and travel restrictions have put a hold on movement across the world.
For those who absolutely need to travel by air, private aviation offers levels of safety, security and reliability that the commercial industry cannot. As a result, private jet companies have reported a huge increase in inquiries from new clients, up to 400% according to one company.
There are a lot of people considering private aviation for the first time, but may not know the numerous ways to access the industry. Here, we present a quick guide on how to charter a private jet.
Why would you charter a private jet?
For the flyer with only an occasional, irregular need to fly privately, no option offers the flexibility comparable to chartering an aircraft — with a commitment only as long as the trip itself. And the user enjoys a huge array of choices spanning the spectrum from single-engine piston aircraft all the way up to 'bizliners' — industry slang for commercial airliners outfitted and flown as private aircraft: think Airbus Corporate Jets and Boeing Business Jets. The charter operator supplies the aircraft, cabin crew and all of the flight services listed in the contract. There are no upfront commitment fees, membership fees or monthly dues. You book job-by-job, and pay by the flight hour and wait time between outbound and inbound legs.
JetSuite
The core of JetSuite's business is its commitment-free charter business, and it offers charter services to domestic and global destinations. JetSuite's all-Embraer fleet encompasses the manufacturer's two light jets, the Phenom 100 and Phenom 300, as well as the large-cabin Legacy 650, with a 13-passenger cabin and the largest galley, lavatory and baggage-storage space in its class — and the company is looking to expand its fleet in 2020.
No matter which aircraft you choose, every flight features ample amenities including a signature scent from Parisian fragrance brand, Diptyque, Eternity Roses from Venus et Fleur, plus aromatherapy kits and special amenities for your pets. If you're seeking more unique offerings, the company launched JetSuite Experiences in partnership with the Virtuoso travel company, Embark. Experiences include cooking lessons at Thomas Keller's famed Napa Valley, California restaurant, The French Laundry, or outdoor adventures in Aspen, Colorado. jetsuite.com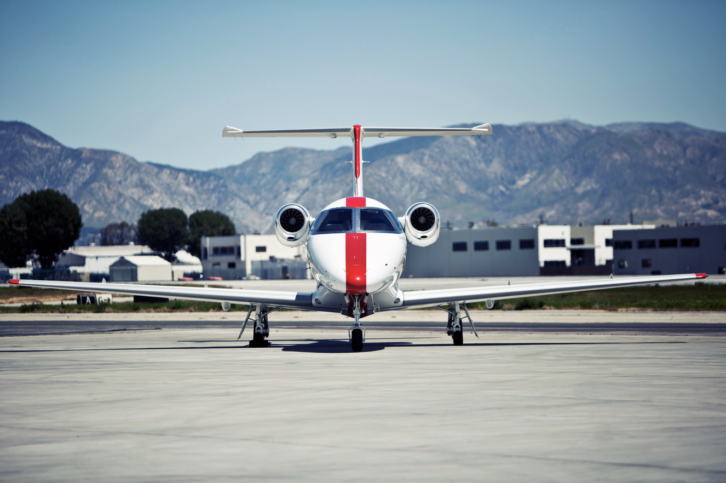 Victor
Since its founding in 2011, Victor has become a prominent fixture in the private-aircraft charter world, operating globally from London, New York and Santa Barbara, California. Victor charges no membership fees, hidden fees or upfront costs. Its claim to fame is the unprecedented transparency it provides by connecting its clients directly to aircraft operators.
Victor's quotes are fully transparent, allowing members to compare aircraft options based on named operators, real floor plans and images of the actual aircraft, complete with a specific tail number before they complete a booking. Victor works with a cadre of over 200 trusted partner operators around the world who provide access to thousands of aircraft and destinations. Victor also boasts an industry-leading flight management team to support customers' end-to-end travel requirements. flyvictor.com
This story is adapted from a story that originally appeared in the Winter 2019 issue of Elite Traveler.
Image credits: Paul Bowen Photography