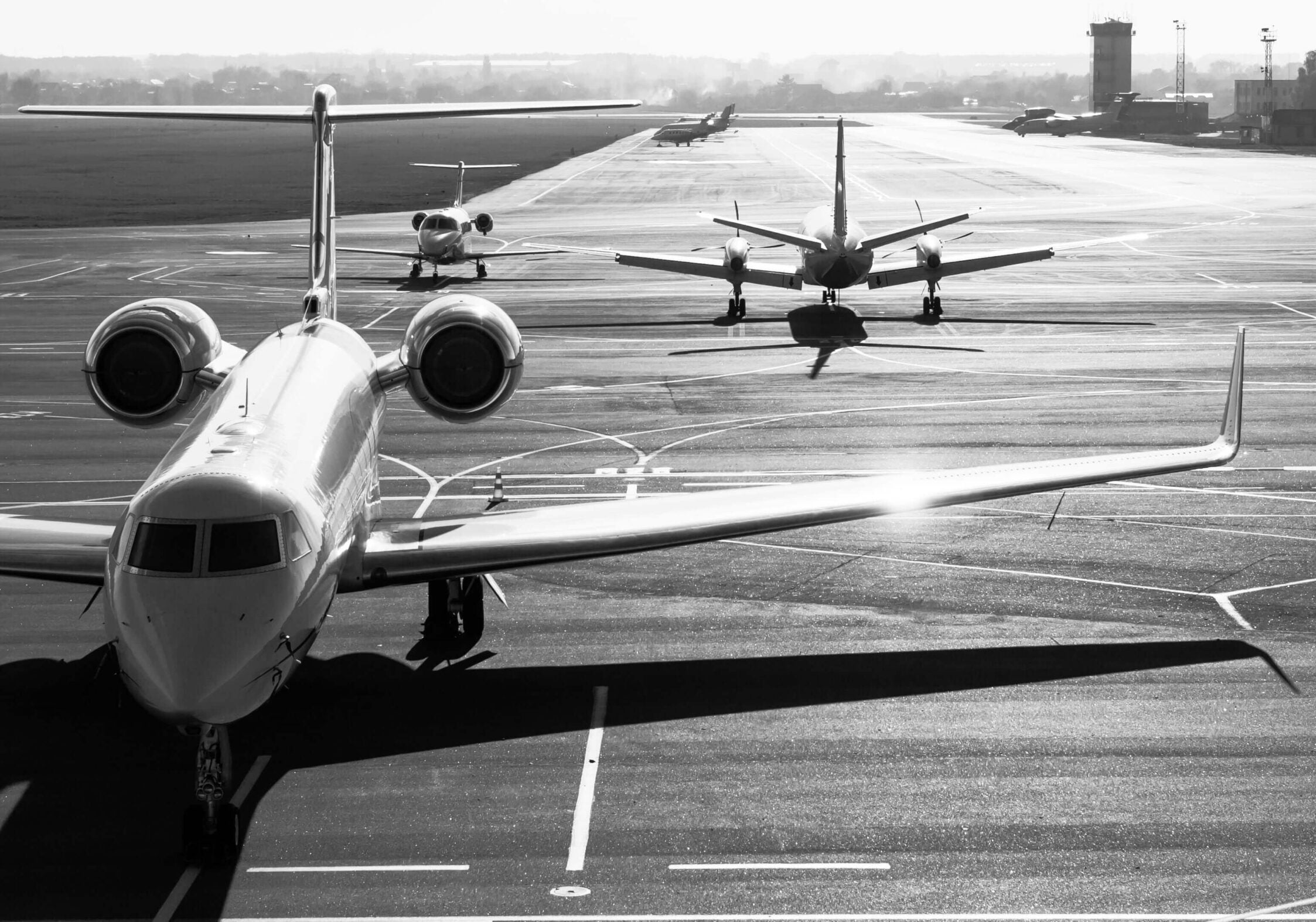 As well as disrupting most of the ways that the modern world functions, over the course of 2020 the Covid-19 pandemic has severely affected the aviation industry and the ease at which we move around the globe. However, the private jet market has come off lightly during this unprecedented time; companies and individuals have continued to fly on private jets during lockdown, showing that this exclusive form of travel might be the best way forwards as we work towards a 'new normal'.
The number of private and chartered flights dropped by only 10% between September and October this year, compared with the significant 50% drop in scheduled commercial flights over the same time period, as countries were forced to concede to lockdowns in an effort to fight the 'second wave' of Covid-19. Somehow, despite being affected by the pandemic and the various lockdowns around the world, private jets have continued to fly.
There are many reasons for this, not least including the safety aspects that come with flying privately. The Air Charter Service gives seven reasons to fly privately, which include the ability to fly to your own schedule; fly direct to your destination (meaning no connections, reducing the possibility of infection); and to react to real-time flight restrictions.
As well as this, with no security lines, no complex boarding procedures, and an aircraft specifically chosen to fly with only you and your party on board, flying privately could mean that the risk of contracting Covid-19 is 30% lower than if you flew commercially. There are only around 20 touchpoints that could expose passengers who fly privately to the Coronavirus, compared to the over 700 risky interactions on a single commercial flight.
[See also: The Longest Range Private Jets]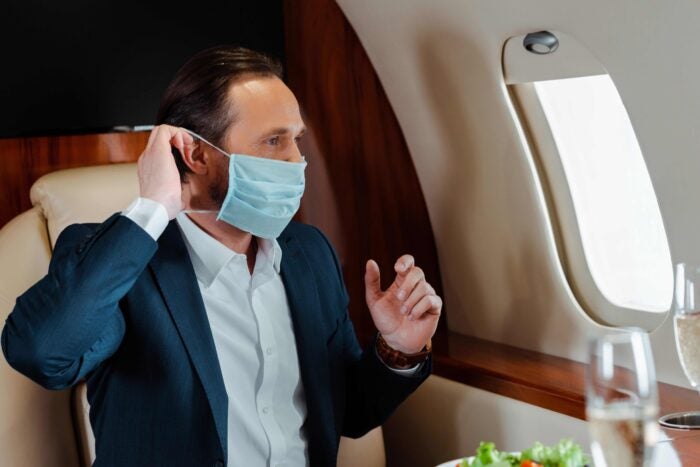 With these reasons in mind, some companies have even seen an influx of new private passengers — many of whom are families and holidaymakers. With meetings transferring to online platforms, and with business conferences and events around the world canceled, these pleasure-seeking customers have filled the gap left by business travelers no longer seeking chartered flights. This has resulted in the private jet market avoiding the devastation faced by many of the larger airlines.
With quarantine lists in constant flux, travel bans changing, and borders opening or closing on a week by week basis, it is impossible for commercial airlines to keep up and sell seats on larger aircraft. The same cannot be said for a private jet: able to be chartered and in the air on the same day, choosing to fly on private jets during lockdown gives passengers the flexibility and freedom to continue traveling around the globe.
That being said, despite the comfort and effortlessness that flying privately offers, it is a misconception that private jets can skirt border controls and go against a country's policies on traveling during the pandemic. Private jets do still face travel restrictions, depending on where you plan to land. NetJets, for example, says that it will "follow the guidance of the U.S. Department of State, Centers for Disease Control and Prevention (CDC), and the World Health Organization (WHO) to prohibit operations to locations it deems unsafe."
Therefore, it is worth being aware of your country or province's travel restrictions at any given time, as these will be constantly changing and updating. The only true exemption is if you are a citizen flying to return to your country — if this is the case, any aircraft should be able to safely and legally fly you home, so it will be your choice whether this is done using a private or commercial flight.
So, can private jets fly during lockdown? Technically, the answer is yes. However, what really matters is where you are, where you're going, and why you need or want to travel.