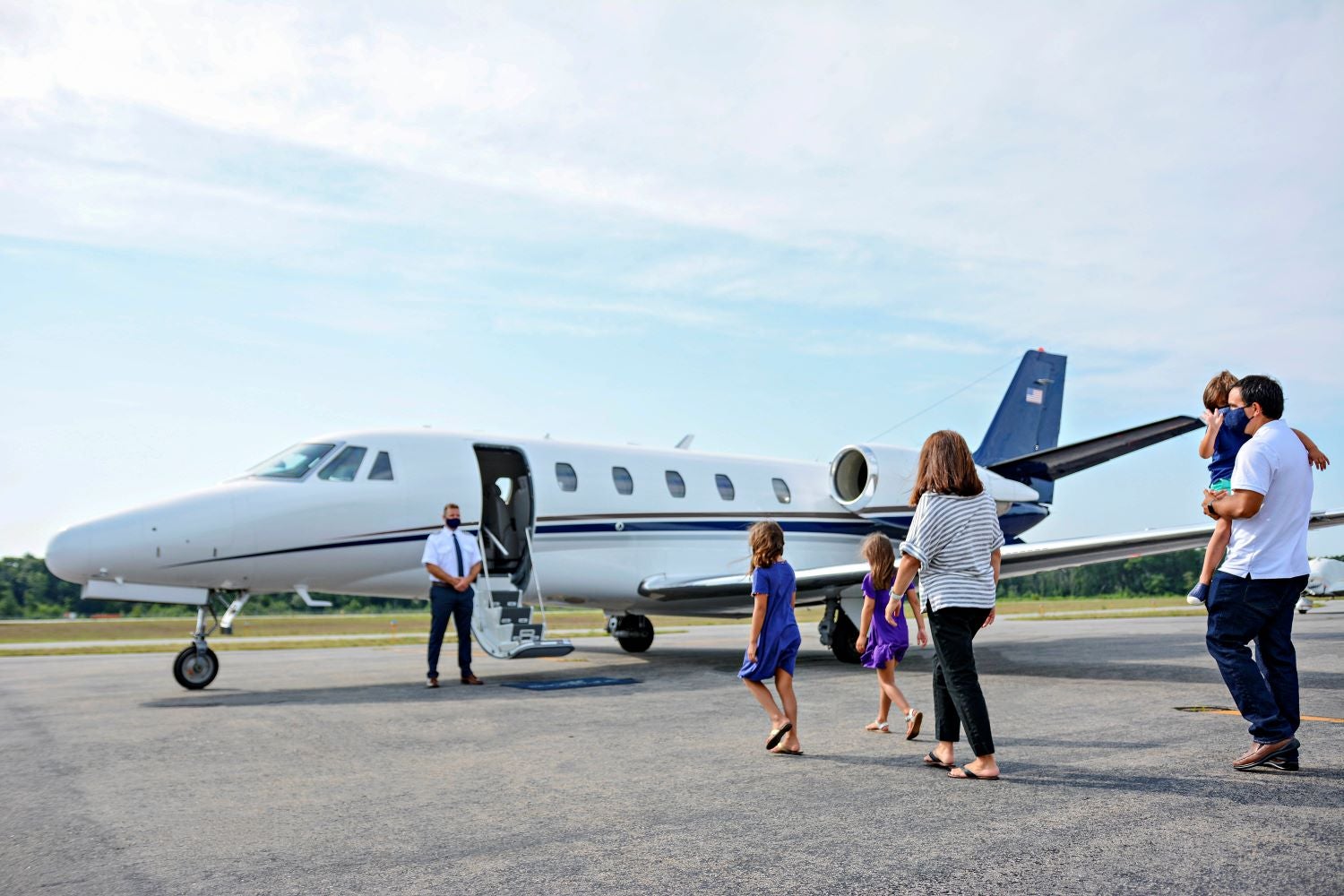 Leading private aviation firm Sentient Jet has introduced a new guaranteed price offering alongside details of its sustainable initiative. 
Hot on the heels of its freshly launched Transatlantic program — allowing jet card flyers to take advantage of fixed rates with guaranteed availability on one-way flights from the US to Europe — Sentient Jet is continuing to expand its international product by introducing guaranteed hourly pricing to a multitude of global destinations. 
The new international pricing program enables owners of the firm's jet card more global accessibility at a fixed international rate, with charters guaranteed with 72 hours' notice within specified destinations.
[See also: Top Executives on Coronavirus and its Impact on Private Aviation]
"Sentient Jet's continued international expansion and guaranteed pricing to international territories will offer our jet card owners a more seamless way to fly globally this summer as the world opens up and people look forward to reconnecting with friends and family," said Andrew Collins, president and CEO of Sentient Jet.
"We're excited about the outlook for Sentient Jet for 2021, which is shaping up to be our busiest year on record. Our flight volume this summer is expected to exceed pre-pandemic summers by 30-50%, a trend we anticipate will continue into the fall as our Jet Card Owners keep embracing private aviation as a utility to travel safely. With that said, we are proud to accommodate this surge responsibly with the addition of our sustainability program."
Alongside news of its new international pricing program, Sentient Jet has revealed details of its new sustainable initiative, confirming its commitment to ensuring each one of its flights is both carbon and emissions neutral. 
Launched in January 2021, the initiative goes one step further than the standard carbon offset program in that it counteracts all aviation emissions including water vapor, aerosols and nitrous oxide. These are estimated to account for two-thirds of aircraft emissions, and with this in mind, Sentient Jet's new sustainable initiative pledges to offset 300% of its flight emissions to account for these non-CO2 emissions.
The US firm has teamed with private aviation environmental leader 4AIR,  to review its flight volumes and shared impact in the skies to drive its new sustainability initiative forward and will see it fund a host of carbon offset projects such as tree planting and renewable energy.