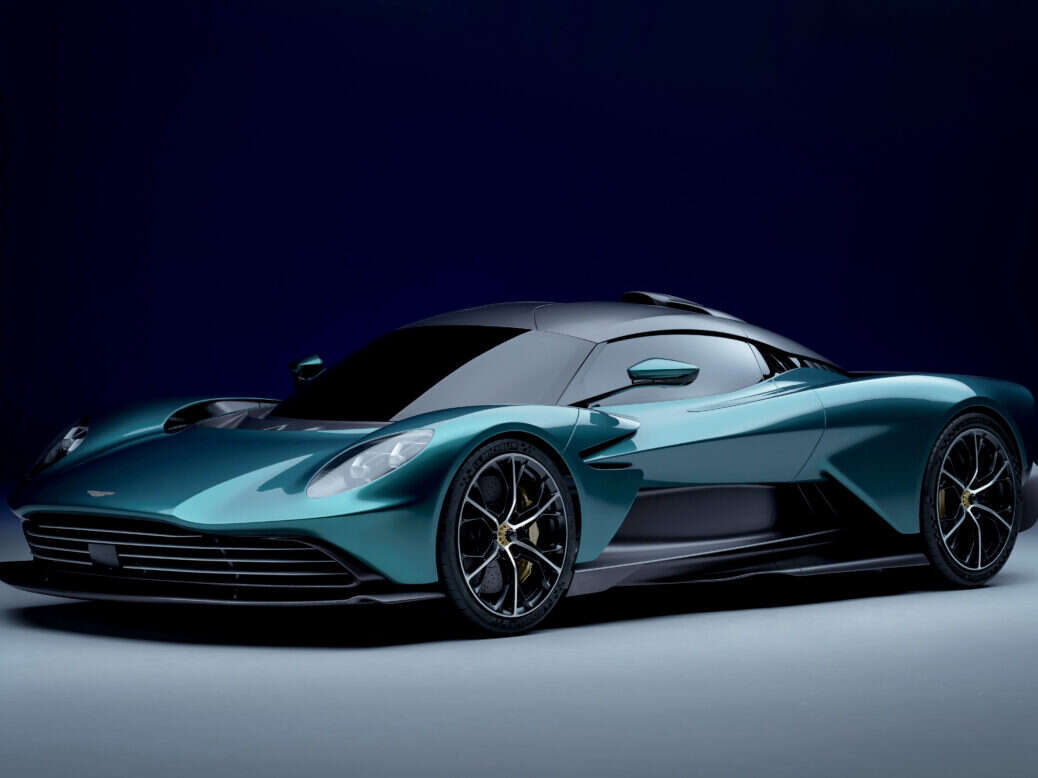 Throughout its 109-year history, the legendary British auto manufacturer Aston Martin has endured the strain of the 20th century. Through wars, recession and with James Bond at the wheel of his DB5 ,the brand has remained in the limelight as a suave British icon of luxury and cool.
Stagnation can be crippling for a car manufacturer. In an industry that moves faster than most, stifled innovation and resistance to change can cause companies to be figuratively and physically left in the dust.
Racing Green is a new initiative from Aston Martin, a declaration of intent that as a manufacturer it is implementing changes to become more sustainable. Elite Traveler had the opportunity to speak with Aston Martin's chief operations officer Michael Straughan and head of sustainability Rob Colmer.   
"Being a responsible business has been a key part of Aston Martin's DNA for a long time" says Colmer. "We have a great relationship with our customers, we understand that they value products that have strong sustainability credentials."
"In Racing Green, we have put together a comprehensive and integrated sustainability program, to make what we are doing more visible to customers and investors. It's a distinctive proposition, we are channeling our racing heritage to shed light on our environmental focus. We have had great support from Michael, in terms of operations but also from chairman Lawrence Stroll."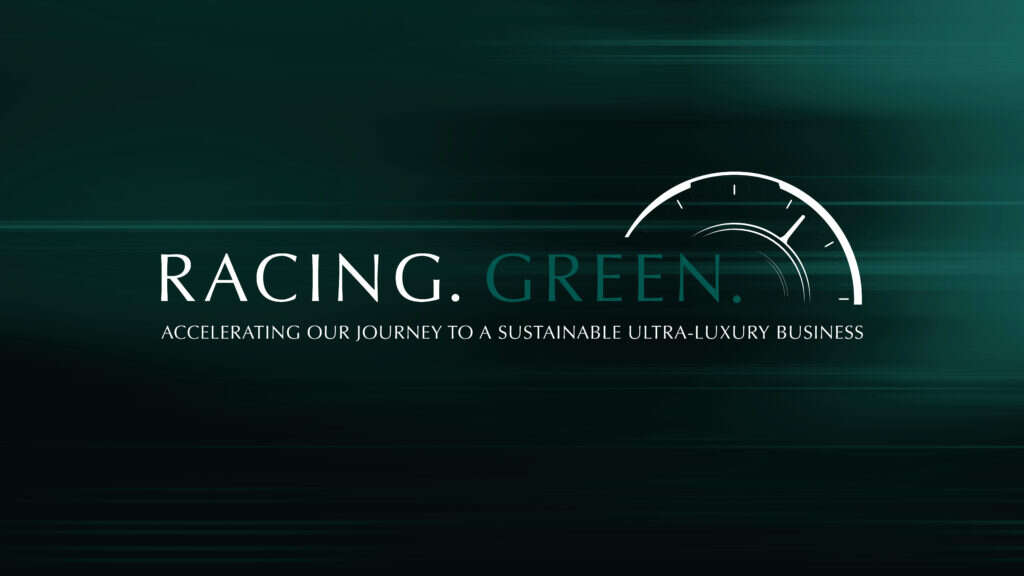 Solving the supply chain
As part of Racing Green, Aston Martin has clearly laid out its plan to help tackle climate change. One of the key elements of the initiative has been membership of the Science Based Targets initiative (SBTi), a global body that aids businesses in setting emission reduction targets that are in line with climate science.
This has led to Aston Martin setting a bold target of net-zero emissions from manufacturing by 2030. "It's an ambitious target, but anything less would have been unacceptable," says Straughan.
[See also: McLaren Artura: Performance Personified]
Within their own domain, companies are able to observe their CO2 output and implement plans to reduce emissions. However, cars are made up of thousands of parts sourced from across the globe. From the lithium in batteries, leather upholstery and the pigments used in paint, keeping an eye on your suppliers' emissions can be a real challenge. Aston Martin is taking action in all these fields, in the future they plan to offer leather made from cactus.  
"When you look outside the company, it starts to become increasingly more difficult," says Straughan. "The first thing is that we need to walk the talk. Racing Green is an important step in that direction, we are essentially saying this is our strategy and we expect similar from our suppliers"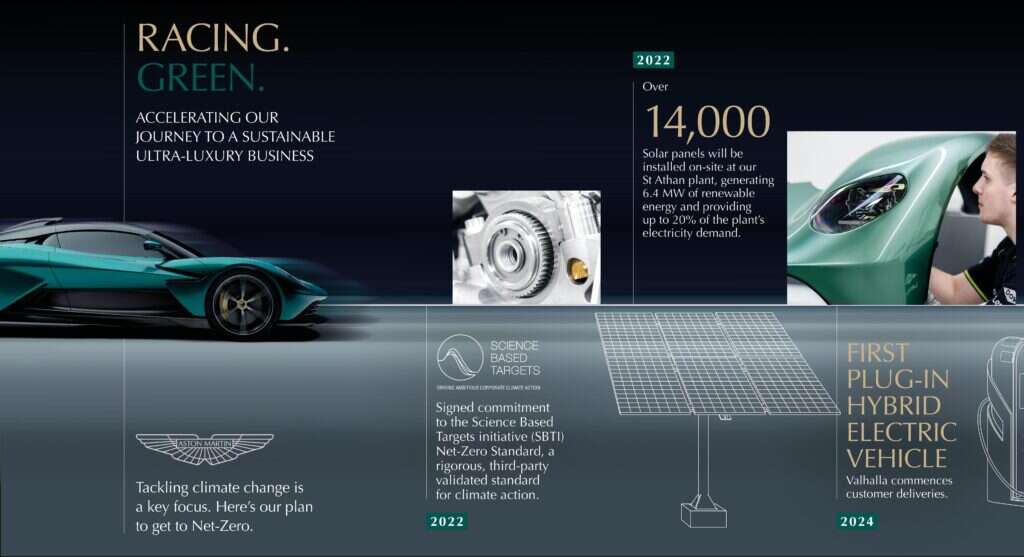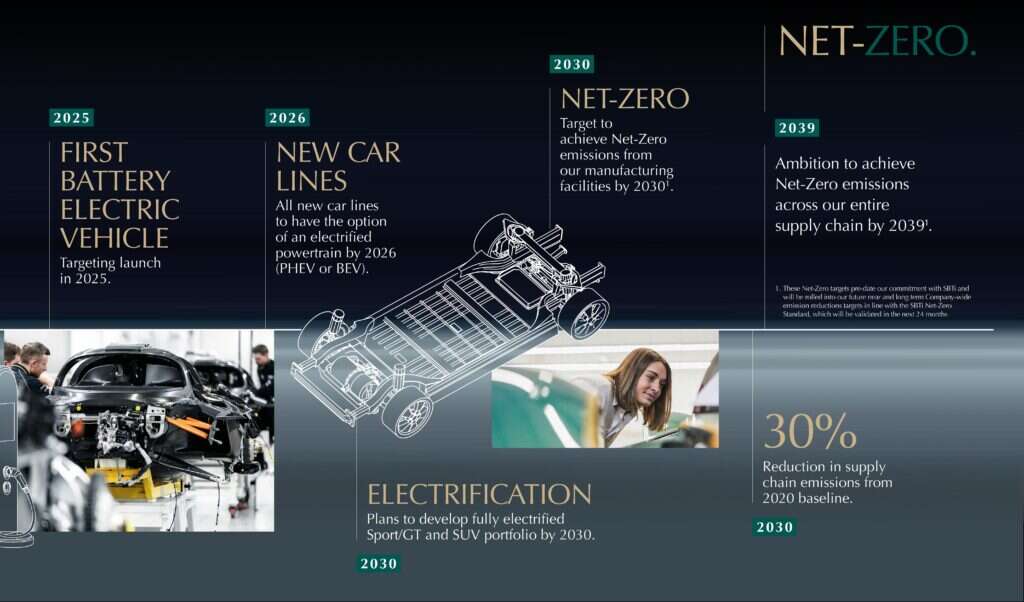 St Athan sees the sun
When it comes to sustainable practice, Aston Martin has already made significant strides. The automotive manufacturer saw a 44% reduction in emissions intensity within UK operations between 2020 and 2021. Additionally, 100% renewable energy has been used across its UK manufacturing facilities since 2019.
However, the plan is to take things further with the installation of 14,000 solar panels at its St Athan site in Wales. "This is a difficult project for several reasons," says Straughan. "Firstly, the site is beside an airport which comes with its complexities. The second is that we intend to sell back to the national grid."
The Aston Martin factory is only in operation Monday to Friday but the sun occasionally shines at the weekend in Wales, too. By selling unused power back to the grid, Aston Martin will be contributing renewable energy while also helping to pay for the solar installation.
[See also: HR Owen Bugatti Unveils First Bugatti Espresso Bar]
"The Welsh government and local council have been really positive," says Colmer. "We are taking a holistic approach. We're looking to install solar across a number of our sites in the UK, with some of them happening earlier than St Athan."
One of these sites is Newport Pagnell, the historic home of the British marque and where all the classic Aston Martins are serviced and restored to this day. "We should hopefully have the panels up and running at Newport Pagnell later on this summer," says Colmer. The fact the site that rebuilds, refurbishes and restores Aston Martin's oldest cars will soon be powered by renewable solar energy is a true testament to the direction of Racing Green.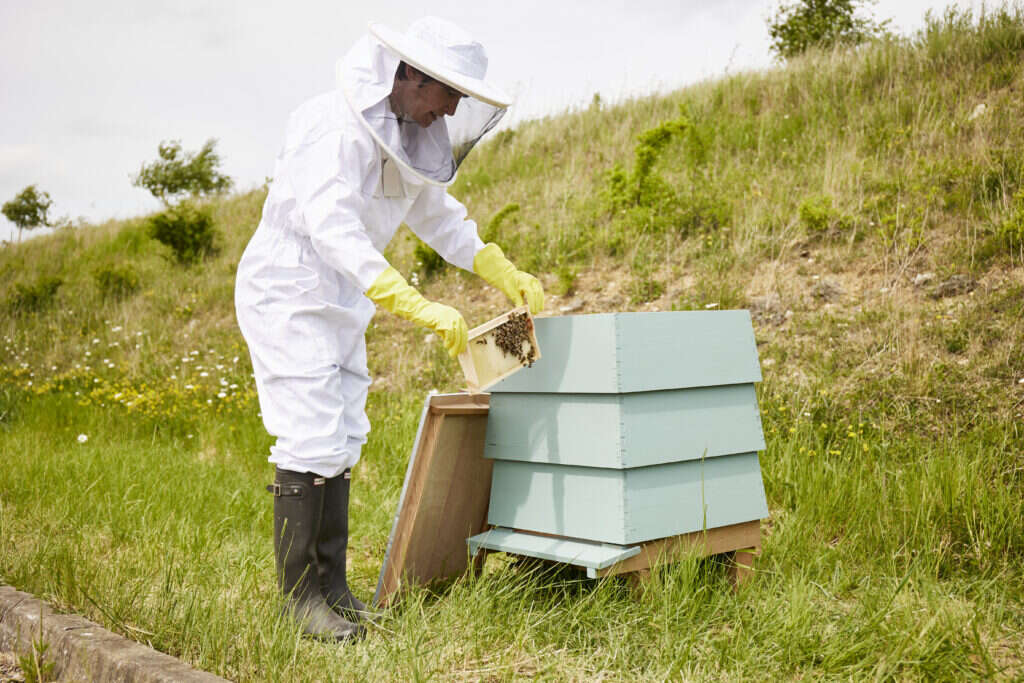 Looking to the future
When it comes to Racing Green, Aston Martin is looking at the future of its vehicles as well as the planet. As part of the initiative, there is a clear roadmap for the electrification of its vehicles.
This begins with their first plug-in hybrid — a mid-engine supercar called 'Valhalla' — that is set to commence delivery in 2024. Valhalla will be followed by Aston Martin's first battery electric vehicle, which is targeted for 2025, and by 2026 all new product lines will have an electrified powertrain option.
These vehicles will be built at its UK factories where Aston Martin its already taking steps to improve biodiversity. "When it comes to on-site flora and fauna, our headquarters and factory at Gaydon is pretty remarkable," says Colmer. "We have just finished a survey to find out the baseline level of biodiversity.
[See also: Bentley Pays Tribute to Craig Sager with Colorful GT Speed Convertible]
"There are currently a couple of things we are doing to take that even further. The first being the installation of beehives across the complex. We recognize the important role they play in pollination, so we have expanded our fleet of bees."
The automotive world continues to evolve and innovate and Aston Martin is showing no signs of aging. The Racing Green sustainability strategy represents the luxury marque walking the talk and setting an example for their suppliers as well as the industry as a whole.