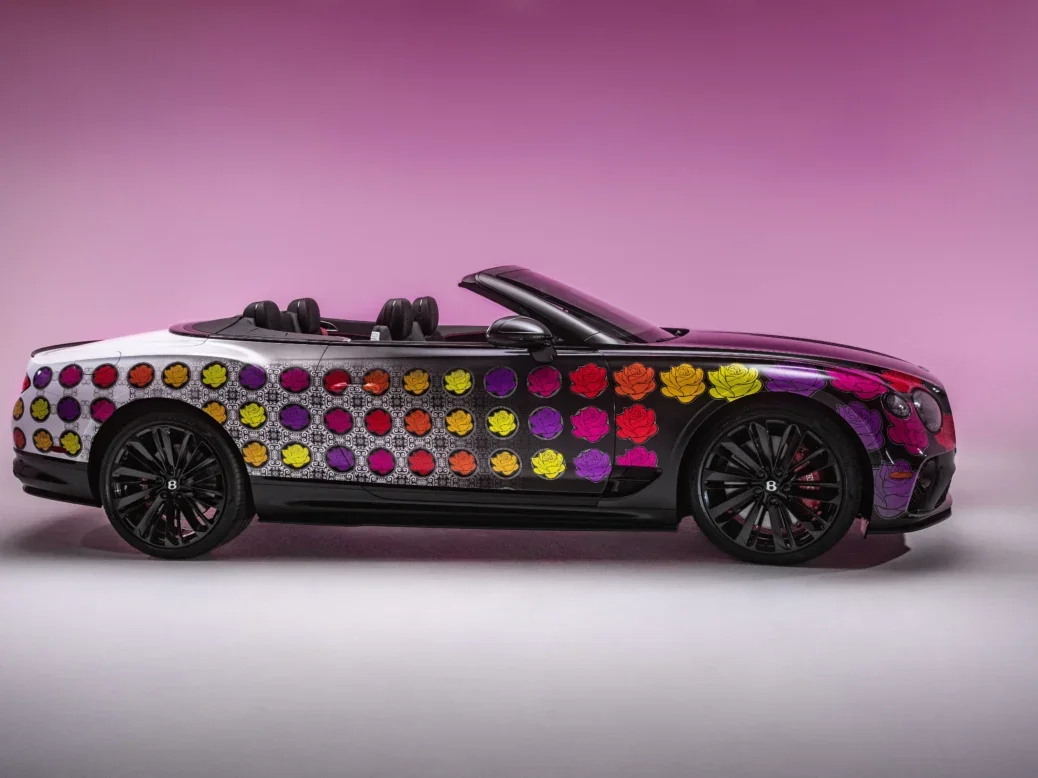 Bentley Motors has partnered with The SagerStrong Foundation to create a bespoke GT Speed Convertible in memory of the late NBA broadcaster, Craig Sager.
The one-off bespoke vehicle is inspired by a flowery blazer Sager wore during one of his last public appearances at the 2016 ESPYs where he accepted the Jimmy V Foundation's Perseverance Award.
Sager died in 2016 following a battle with leukemia. The celebrated reporter set up The SagerStrong Foundation with his wife Stacy – a charitable organization that has already raised nearly $2.5m for critical blood cancer research.
[See also: Bentley Bentayga Hybrid: A Glimpse into the Near Future]
Bentley teamed up with the foundation to create the eye-catching vehicle, paying tribute to Craig Sager. The luxury car will be signed by notable figures from the world of sports and entertainment including 4x NBA champion Stephen Curry and NBA Hall of Famer Magic Johnson, before being sold at auction in 2023 to raise money for SagerStrong.
Designed in Bentley's carbon-neutral automotive factory, the vehicle features embroidered headrests signed by the legendary journalist, while the exterior celebrates his eccentric fashion sense on the basketball court.
"Our interpretation of 'clothing' the Continental GT Speed Convertible in something Craig would have worn honors him and his vibrant, enduringly positive, and uplifting spirit," said Scott Reynolds, retail marketing manager at Bentley Motors.
"It's our aspiration that further enhancing this car with the signatures of Craig's family, both on and off the court, will create an iconic piece of rolling memorabilia: a lighthouse of hope for those that knew and loved Craig."
Stacy Sager added: "Craig had a deep-rooted passion for craftsmanship, it was reflected in the suits he had tailored and the cars he chose to drive. If he were here today, he would be driving the family around, top down, smiling ear to ear in this perfect representation of his beautiful and powerful spirit."
This is not the first time the luxury car manufacturer has undertaken efforts to combat cancer. For over a decade, Bentley Americas has been a philanthropic sponsor and supporter of the V Foundation – a charity founded by legendary basketball coach Jim Valvano that has awarded nearly $290m in cancer research grants since it was founded in 1993.