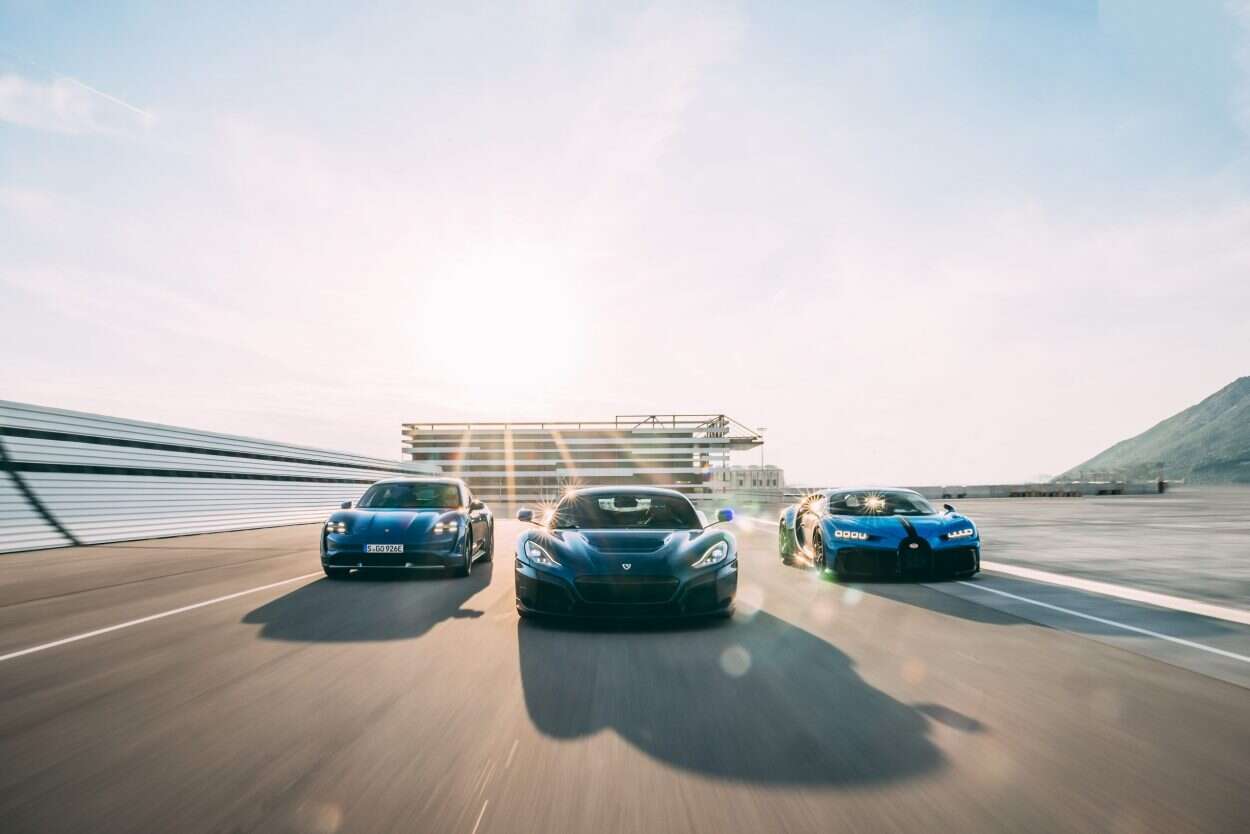 Leading electric hypercar manufacturer Rimac has announced a historic partnership with Bugatti, culminating in the launch of a new company, Bugatti Rimac. The announcement cements Rimac's ascent from one-man garage start up to electric automobile giant, following a rapid rise to the top.
The announcement will see the original Rimic Automobili company transform into a group, separated into two companies: the newly formed Bugatti Rimic and Rimac Technology. Rimac Technology will be responsible for the continued development and production of Rimac's world-leading electric battery systems, which has been seen in the likes of Aston Martin and Jaguar vehicles.
The partnership, which sees a legacy brand in the form of Bugatti join forces with an emerging leader in the sustainable electric revolution, symbolizes a new, more responsible direction for the luxury car industry. This is a particularly big change of direction for Volkswagen-owned Bugatti which, up until now, has been focused on combustion vehicles.
The partnership also leaves room for Bugatti to manufacture what could be the world's fastest electric hypercar – a space that Rimac's Nevera model is already bidding to occupy. Rimac has suggested that an electric Bugatti will be revealed within the decade, but we are still waiting on official word.
Thirty-two-year-old Mate Rimac, who initially founded Rimac in his garage in Croatia a mere 12 years ago, will remain as the group CEO and will run both the Bugatti Rimac and Rimac Technology brands. Commenting on the announcement, Rimac said: "This is a truly exciting moment in the short, yet rapidly expanding history of Rimac Automobili. We have gone through so much in such a short space of time, but this new venture takes things to a completely new level.
"Rimac and Bugatti are a perfect match in terms of what we each bring to the table. As a young, agile and fast-paced automotive and technology company, we have established ourselves as an industry pioneer in electric technologies," he continued. "With the Nevera, we have also proven that we can develop and manufacture outstanding hypercars, that are not only fast, but also exciting and high-quality. Bugatti, with over a century of experience in engineering excellence, also possesses one of the most exceptional heritage of any car company in history."
[See also: Twenty For 20: Game-changing Cars of the Past and Future]
The newly formed Rimac Group, of which Rimac himself has a 37% share, will be the key shareholder in Bugatti Rimac with a 55% share, with Porsche owning the remaining 45%. Rimac Technology, on the other hand, will remain 100% owned by the Rimac Group and will continue to act independently.
While Bugatti production will remain in the company's French home, Bugatti Rimac headquarters will be based in the new Croatian Rimac Campus following its scheduled 2023 opening. The state-of-the-art $237m campus, which will also house Rimac Technology, will act as a base for all future Bugatti and Rimac developments. In line with Rimac's committed focus on sustainability, 35% of the campus will be dedicated to vegetation to allow for on-site organic food production.
Porsche CEO Oliver Blume added: "We are combining Bugatti's strong expertise in the hypercar business with Rimac's tremendous innovative strength in the highly promising field of electromobility. Bugatti is contributing a tradition-rich brand, iconic products, a loyal customer base and a global dealer network to the joint venture. In addition to technology, Rimac is contributing new development and organizational approaches."
[See also: Discover America's Hidden Gems on These Luxury Road Trips]