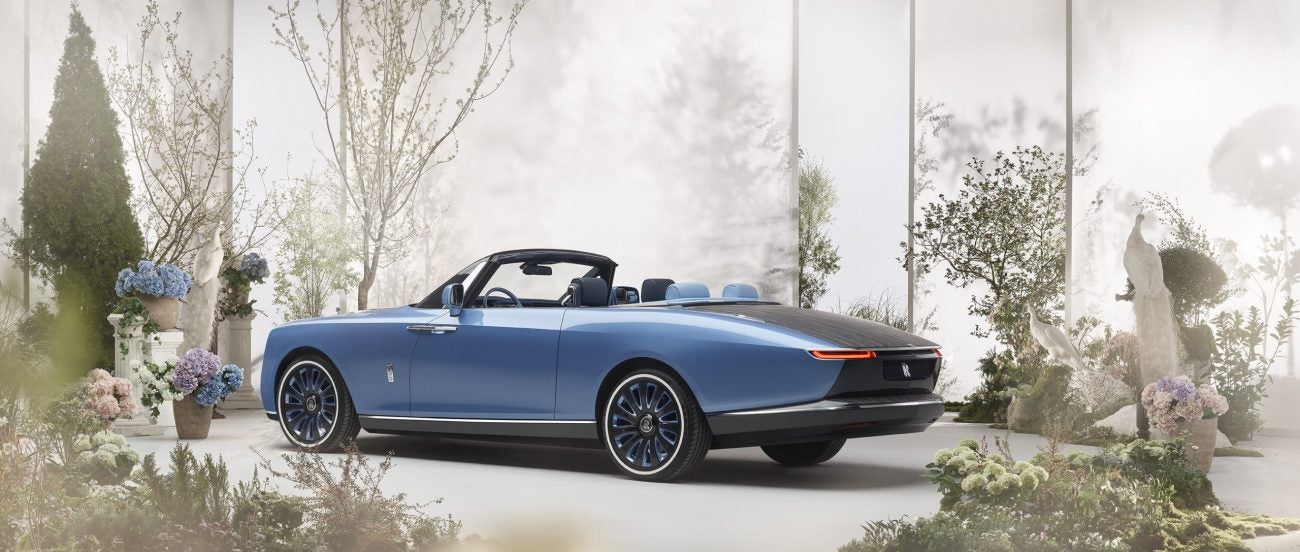 Since the advent of the internal combustion engine, automakers have discovered ways to unremittingly innovate: adding speed and torque, subtracting weight and heat. While superlatives will always secure bragging rights for some cars, over the last two decades consumer interests shifted, and a different set of races ensued in a bid for iconic status.
Catchphrases like fuel consumption, daily driver and emissions compelled manufacturers to invest in alternative technologies, bridging the gap between time-tested analog tendencies and digital frontier possibilities. Swan songs abounded while car companies realigned, creating mission statements and implementing legacy-building strategies around yet another set of buzzwords.
Sustainability, electrification and carbon neutrality now drive agendas and set business plans. There's a race for (electric) range at the moment, but brands know once that's achieved, a greater objective must steer. Here, we remind ourselves of the game-changing technological advancements that elevated cars to iconic status, while a peek into the future inspires, encouraging ideas once unthinkable.
[See also: Elite Traveler Celebrates 20th Anniversary With the Ultimate Guide to Responsible Luxury]
Cadillac Escalade (1999)
When the Escalade premiered at the Pebble Beach Concours d'Elegance in August 1998, it marked the first time a full-size luxury SUV had graced those lawns. The cultural phenomenon that ensued landed the up-to-eight-passenger automobile on the silver screen and in mainstream music, by name, in a way the sport utility vehicle segment had never previously experienced.
From launch year to its fifth anniversary, sales swelled roughly 230%, according to General Motors. The idea that a larger family or a group of friends could spaciously fit in a single vehicle with plenty of trunk space distinguished the Escalade. The steady addition of class-leading technological firsts – full LED headlamps (2009), quick-response magnetic ride control suspension system (2009), front-center airbag (2015), industry first OLED and augmented reality navigation (2021) – won over some skeptics and garnered awards.
Now in its fifth generation, Escalade shares its platform with GM's other large SUVs including the Chevrolet Suburban and Tahoe and the GMC Yukon. A 6.2-liter V8 pumps out 420 hp, but that's kind of irrelevant. Escalade's prized feature remains cargo space. Cadillac stretched the wheelbase by 4.9-inches in the standard-length model, offering a 68% increase in trunk space behind the third row. The 2021 model measures 17.7 feet long.
2021 Cadillac Escalade ESV Premium Luxury Platinum from $105,240. cadillac.com
Mercedes Benz G 463 (2002)
Although the G-Class has been on (and off) road for more than four decades, the SUV arrived on US shores 19 years ago, and with it an introduction to unprecedented sport utility luxury. Initially crafted as a military vehicle for the Shah of Iran, the G-Wagen's stateside entrée heralded an onslaught of interest.
The notion that a heavy-gauge, steel-body-paneled truck could be opulent and ominous created a specific breed of pandemonium. Impressive, considering at the time the SUV boasted a 250 hp common-rail V8 diesel engine. Demand often outpaced supply. The Pope received a G-Class in 2007.
In 2019, G-Class experienced its most comprehensive update. Carried over from the previous generation were three particular components: its signature door handles with the round metal thumb switch, headlight washer nozzles and the spare-tire cover. The newest iteration, Mercedes-AMG G 63, features chrome-tipped side pipes, 37 color choices and 577 hp. But as it stands, G-Wagen's 5,842-lb, gas-powered, biturbo direct-injection 4.0-liter V8 behemoth is ill-fated. For those paramilitary SUV lovers, fear not, Daimler CEO Ola Källenius confirmed there will be a zero-emission EV version.
2021 Mercedes-AMG G 63 from $156,450, mbusa.com
Porsche Cayenne (2002)
In 2002, Porsche refined the notion of being comfortable, capable and performance-oriented, commencing the luxury sport utility vehicle segment. While previous SUVs possessed some of these characteristics, this trifecta catapulted Cayenne into immense popularity and revitalized Porsche, which at the time was gravely grappling with how to expand its offerings beyond traditional sports cars. Taking its name from a hot red pepper, "recognized around the world as a symbol for zestful spiciness," reads the original press release, the Cayenne spawned a generation of high-speed lane-changing, rock-crawling, adventure-ready automobiles — navigation system and surround sound included.
The Cayenne also represented a turning point in brand unification: By sharing a platform with the parent company Volkswagen Touareg, in-house engineers focused on a new V8 engine and tuning development. The second-generation Cayenne included the S Hybrid and, in 2014, Porsche debuted its first premium plug-in SUV hybrid.
By the 2007/2008 fiscal year, the Cayenne overtook the 911 by almost 50,000 units, allowing the company to tap into new markets. The Cayenne became the most sold Porsche in the US and, in December 2020, the one millionth edition rolled off the assembly line.
The 2021 Cayenne comes in 12 different models, four of which are E-Hybrids. Cayenne Turbo S E-Hybrid from $163,200, porsche.com
Lamborghini Gallardo (2003)
The Lamborghini Gallardo quite simply revolutionized the concept of a two-seater, daily driver supercar. Named after a famous breed of fighting bull, the V10 altered the Raging Bull's trajectory when it launched in 2003. Until the early aughts, hand-built supercars were, for the most part, notoriously unreliable. Supercars of that era were low-volume and often bespoke, a beautiful but discordant amalgamation of parts.
With Lamborghini under new Audi ownership, however, the 520 hp, 5.0-liter Gallardo borrowed technology from its mass-market parent company. The result was an Italian stallion with underpinnings of German dependability. Prior to its launch, Lamborghini produced roughly 250 cars yearly.
For the next decade, that figure thundered to 2,000 cars per year almost exclusively courtesy of the Gallardo. Not only did it dramatically increase profitability, but the Gallardo became Lamborghini's best-selling supercar — a title the model held until it ceased production in 2013 and was replaced by the Huracán in 2014. Assembly line met supercar, fueling the next decade of success for the Italian brand.
The 2021 Huracán comes in six different models, including two Spyders. From $208,571, lamborghini.com
Bugatti Veyron (2005)
To realize the radical design experiment that became the Veyron, Bugatti developers were given four specification-centric goals: the car should surpass 1,000 hp and 250 mph, accelerate from 0 to 60 mph in less than three seconds, "and – the biggest challenge – still be suitable for driving to the opera in comfort and style," reads the original press release. The Frenchmen were victorious, building 450 examples over 10 years.
They created the dual clutch in the process, a 16-cylinder engine with four turbochargers, 10 radiators, all-wheel drive and carbon-ceramic brakes paired with an air brake (read: the strongest brakes in history at that time) to ensure it could stop as well as it could go. When the Veyron debuted, there was simply no comparison. That includes the cost: the first hypercar offered at more than a million dollars.
Modifications ensued from the outset courtesy of the Veyron Super Sport, four fuel pumps instead of two, a slight rise in ride height (because higher speeds mean greater downforce), and a double diffuser in the rear, to name a few. The Veyron remains a technological marvel, along with its successor, the Chiron.
2022 Chiron Super Sport from $3.87m, bugatti.com
Ford Mustang Shelby (2005)
In production for the last 56 contiguous years, the trajectory of the Ford Mustang lives up to its nameplate; wild. There have been years that toy with ignominy and others that have car collectors perpetually scanning the globe. When the 2005 edition premiered, (followed by the 2006 Shelby GT-H), double takes ensued. Although European brands had been subtly combing through their archives for years, alluding to celebrated silhouettes and style lines, Detroit doubled down on retro and it worked.
Recalling design cues of the 1960s Mustangs – think grille-mounted lamps, the classic shark nose hood and overhang that drops to reveal the headlights, the wide, flat rear with thin, vertical brake lights – the reinvigorated Mustang went modern. It quickly spurred other American manufacturers, including Dodge and Chevrolet, to pull pages from their respective histories. Nostalgia heated up.
For its latest model year, the limited-edition Mustang Mach 1 fastback coupe returns after a 17 year hiatus, known to fans as the pinnacle of Mustang 5.0-liter V8 style and performance. With it, the Mustang Shelby GT500 claims the title as the most powerful street-legal Ford in history, boasting 760 hp and a healthy dose of carbon fiber from the 20-inch black-painted carbon fiber wheels, to the adjustable strut top mounts, catch can, Gurney flap and splitter wickers.
Mustang Shelby GT500 from $72,900, ford.com
Lexus RX 400H (2006)
Without question, the absolute magnitude of the Hybrid Synergy Drive system cannot be overstated. Its humble beginnings debuted in 1997 in the Toyota Prius, the first hybrid from Lexus's parent company, and expanded to the RX 400h in 2006. "Imagine driving from Los Angeles to New York and stopping for food more frequently than stopping for gas. Now imagine making that drive nine times and producing fewer smog-forming emissions than painting a room in your home with a gallon of house paint," the initial press release reads.
As the world's first luxury gas/electric hybrid-powered SUV, the RX 400h presented the start/stop technology that's now hugely popular and largely standardized. The V6 was also certified as a Super Ultra Low Emission Vehicle — California's most stringent gasoline vehicle emission standard.
To boost, the RX hybrid continues to use regenerative braking, which increases system efficiency and eliminates the need to plug in or recharge the batteries. Considered a novel concept at the time, this technology was widely rolled by Lexus into a significant portion of their current vehicle offerings.
The RX Hybrid is available in three styles, including an all-wheel drive option as well as a six-seat configuration with second-row captain's chairs. 2021 RX 450hL AWD from $57,210, lexus.com
Tesla Model S (2012)
From its outset, the company's polarizing founder, Elon Musk, deemed Tesla a technology company, not a car manufacturer. Upon its debut in 2012, the Model S boasted a 0-60 mph of 3.9 seconds with a best-in-class 28 cubic feet of trunk space, proving to the world that an electric vehicle was neither slow nor impractical. The four-door luxury sedan turned heads with its enormous 17-inch interior touch screen, while Musk's willingness to launch technology that wasn't perfect caught the automobile world by surprise.
Disregarding early profitability thanks to a $50m investment by Daimler (which resulted in a 10% stake in the company), Musk looked instead to perpetual improvements as well as the big picture. Tesla built a nationwide network of fast-charging stations to complement its cars, altering the country's infrastructure. When the Model S entered the market, it had a single motor propelling the rear wheels. Two years later, the dual motor option arrived with 'Insane Mode' (dropping its 0-60 mph to 3.2 seconds).
Tesla continues to confound while establishing status quo, from the smartphone-style, over-the-air updates to early autonomy and a direct-to-consumer sales strategy. The 2021 Plaid Model S claims a 390-mile range, 0-60 mph in 1.99 seconds and a top speed of 200 mph.
Tesla Model S Plaid from $122,990, tesla.com
Ferrari La Ferrari (2013)
A hybrid hypercar. It rolls off the tongue so nicely and yet, when the La Ferrari unveiled at the 2013 Geneva International Motor Show, some stumbled over the concept (and the name). That didn't stop the 499 editions from being sold within weeks of its debut. Or rather, offered for $1.6m to lifelong patrons and friends of Enzo much like its predecessors beginning with the 288 GTO, and continuing through with the F40, F50 and the Enzo.
Designed in-house, notably without styling studio Pininfarina, La Ferrari was equal parts 950 hp achievement and technical manifesto. From near-ideal weight distribution (59% at the rear) to a chassis that features no less than four different kinds of carbon fiber, all hand-laminated and autoclave-cured, La Ferrari laid the groundwork for the SF90 Stradale.
The first plug-in hybrid (PHEV) Ferrari, the first Ferrari to feature four wheel drive and the first time a V8 is the top-of-the-range model in the marque's history, to cite three of the 16 times the word "first" is mentioned in the SF90 release, this duo of automobiles are the disruptors.
2021 SF90 Stradale from $507,300, ferrari.com
Aston Martin DBS Superleggera (2018)
There's a dazing ease to the DBS Superleggera, as if it's mainlining beauty. Once described as both fist-chewingly gorgeous and worthy of fathering nations, it's easy to stumble across words that tango with hyperbole. But after half a century, Aston Martin revived the nameplate, placing it on a 5.2-litre, twin-turbo V12 super Grand Tourer (GT) worthy of admiration.
Automobiles should evoke emotion above all, whether that's a series of fleeting sounds or a line of sight that hits just right. DBS Superleggera delivers. It's curious, the power-obsessed brush past torque (DBS boasts 900Nm) and linger on horsepower (725 hp). But what this GT flagship offers is precise proportionality. From the design language, both interior and exterior, to that which lies under the hood and around the quad tail pipes, DBS Superleggera entrances. In fact, upon its debut, it subtly but profoundly redefined balance.
Yes, there's a mechanical limited-slip differential and torque vectoring for pragmatic handling as well as a lower final drive for formidable in-gear acceleration. Why wouldn't there be? The lightweight bonded aluminum structure came courtesy of the DB11 with forged double wishbones at the front. But when the then-president and CEO, Dr. Andy Palmer, allowed the car specifications to take a backseat to the splendor and instead call it "handsome beyond measure," that's rather telling.
2021 Aston Martin DBS Superleggera limited edition Concorde from $413,000, astonmartin.com
[See also: Tuck in at the New Aston Martin Residences in Miami]
To the Future…
Rimac Nevera
Earth's natural forces have routinely provided naming inspiration for automobiles. Rimac's Nevera is no different. Given by the locals to an unexpected, mighty and fast-passing Mediterranean storm that races across the open sea off Croatia, a nevera is charged by lightning.
Rimac's vehicle of the same name is a quad-motor EV that pushes 1,914 hp to all four wheels and can reach 60 mph in 1.85 seconds. Nevera is the final version of the C_Two concept, which the company introduced over three years ago. In the interim, Croatia-based Rimac refined the design, boosting the aerodynamic efficiency by 34%. Rimac (both the company and the man) designed the H-shaped, liquid-cooled, 120kWh, 6960-cell battery wholly in-house, and sits at the very heart of the Nevera, central and low within the car's floor.
But for 33-year-old Mate Rimac and his moniker, power comes via his agreements to supply powertrain components for hybrid hypercars to Aston Martin, Koenigsegg, Porsche and Pininfarina, to name a few. By working with larger, more mainstream manufacturers, Rimac is shaping the future of how electric vehicles will look, run, perform and respond. A $240m campus is underway outside Zagreb, Croatia complete with test track and ample green space for production and testing.
Rimac Nevera from $2.4m, rimac-automobili.com
BMW IX
The German brand is calling its first all-electric automobile iX a Sports Activity Vehicle. Activity alludes to movement and action, whereas utility identifies with efficiency and practicality. Scrapping utility did not occur by accident, nor was it simply a marketing decision.
With an estimated maximum range of 300 miles and 516 hp, the iX is certainly capable of adventure. Its floor mats are created out of repurposed fishing nets, the leather tanned via olive leaves, and its wood is Forest Stewardship Council (FSC) certified sustainable, all of which is absolutely utilitarian. The dual electric motors and all-wheel drive maintain a sense of pragmatism. It's odd, then, that activity should usurp utility.
In a larger capacity, BMW Group has committed, by 2030, to have half its global vehicle sales be electric. The company is looking to reduce its carbon footprint by a third, in part by self-sourcing the lithium used in its batteries. A point of pride for the brand; the iX is built at BMW's Dingolfing plant using 100% renewable energy.
BMW IX from $82,300, bmwusa.com 
GMC Hummer EV
From its road-legal inauguration in 1992 through GMC's spring announcement that the forthcoming electric one will weigh 9,046 lbs., the Hummer has always made a statement.
To understand this latest iteration, consider that the GMC Sierra 3500 HD dually with a crew cab and Duramax diesel engine tips the scale at 8,355 lbs. Then add an extra 691 lbs. Despite its tremendous weight, General Motors maintains the Hummer's previously-quoted 0-60 mph in 3.0-seconds, thanks to three electric motors with 1,000 hp.
An ample amount of skepticism accompanies the vehicle, however, that disbelief is paramount. Car brands should be pushing forward, experimenting and attempting that which was previously thought impossible. That's at the very core of automobile history. With regard to GMC, its plan is an ambitious one. The Hummer pickup truck will launch first, followed by a Hummer SUV, with a future choice of two or three electric motors, as a handful of different editions are slated to roll out over the next four years.
Edition 1, the first to arrive in 2022, comes fully loaded with the Extreme Off-Road package, which includes 35-inch mud-terrain tires, skid plates and rock sliders. Each of the estimated 350-mile range EVs will have a black roof, bronze-colored wheels and a two-tone black and gray interior.
Hummer EV First Edition from $112,595, gmc.com
Bentley Flying Spur V8
While electrification is the de rigueur topic throughout the automotive industry, Bentley is the first brand to steadfastly plant a flag and announce a series of notable sustainable luxury initiatives and goals, not least of which includes moving to full plug-in or battery electric autos by 2026, followed by a complete battery electrification of its model range by 2030.
More impressively, by 2023, each of its five vehicles will be available in a hybrid variant, and the first purely electric Bentley will be launched in 2025. Bear in mind, it typically takes manufacturers roughly five years to debut a new car, much less transfer their entire set of offerings to a different kind of motor and platform.
The British brand also aims to become carbon neutral by 2030, first by reducing its factory environmental impact by 75% in the next four years. Volkswagen Group, Bentley's parent company, supports the brand's goals of surpassing the two-degree target of the Paris Climate Agreement, which is largely made possible by VW's five-year, $86bn investment in digital and EV technologies. To transition from the world's largest producer of 12-cylinder gas engines to completely retiring internal combustion engines inside of a decade is remarkable.
Bentley V8 Flying Spur from $196,000, bentleymotors.com
[See also: Bentley Reveals First Bentayga S Model]
Rivian R1T
Pickup trucks sit at the very heart of American car culture. Last year, five of the industry's top 10 best-selling vehicles were pickups. Although rugged, powerful, pragmatic in design and beloved, the sector largely lacks luxury, fuel efficiency and modernization.
Backed by Amazon and Ford, the all-electric Rivian R1T pickup truck can negotiate up to three feet of water, boasts 800 hp and a 0-60 mph in three seconds flat. In other words, it'll fit right in while also having the ability to thrust the last remaining automobile segment into the future. With a range of 300 to 400 miles, depending on the model selected, R1T is set for a summer launch; the accompanying 10,000 public charging stations to be erected across America and Canada will arrive by the end of 2023.
The R1T's towing capacity will tap out at an impressive 11,000 lbs and, according to the company, use the same amount of charge as a combustion engine would gas. A gear tunnel runs through the middle of the truck, and available accessories include a four-gallon water tank, induction cooktop, 30-piece Snow Peak cookware set and EV-specific, off-road tires developed in concert with Pirelli.
Hand-built in Illinois, R1T launch edition from $73,000, rivian.com
Polestar Precept
Founded as a third-party Volvo racing tuner over 25 years ago, Polestar has transformed into an independent automaker co-funded by the Swedish car brand and its Chinese owner Geely. The company released a duo of vehicles since its 2017 rebrand, the limited-edition electric performance hybrid Polestar 1, which was based on the 2013 Volvo Concept Coupe, and the fully electric Polestar 2. Now, as a standalone brand, the Precept functions as a kind of manifesto for Polestar. While many companies are focused on engine electrification, less thought is being directed into the half-life of those individual materials.
The Precept focuses on sustainability, from design to inevitable disposal. The vegan interior is a collaboration between Polestar, interior supplier Bcomp and Econyl, a nylon recycling company. The carpets hail from Nylon 6, a material recovered from fishing nets. Reclaimed plastic bottles comprise the headlining textile. Seat covers are 3D knitted from recycled PET bottles. Flax-based natural composite eliminates the need for virgin plastics, decreasing overall plastic use by 80% and reducing interior component weight by 50%. Recycled cork from the wine industry is repurposed as cork-based vinyl in seat bolsters and headrests.
The Precept will be a production vehicle but is not yet available for pre-order. polestar.com
McLaren Artura
McLaren's brilliance lies in its diversification of applications. Whether that's implementing Formula 1 racing technology into its road cars, like it legendarily did with its monocoque frame, or remaining faithful to the exploration of new models and derivatives in equal parts, as outlined in its $1.2bn Track25 business plan, McLaren exemplifies litheness. There's also a whole different piece of the company, McLaren Applied Technologies, that consults on everything from aerodynamic efficiency for Great Britain's bobsled team to weight reduction in road bicycles for the legendary bike manufacturers, Specialized. When these minds converge, there's a sense that anything is possible. Problems are simply equations that haven't been solved.
The launch of the Artura heralds a pair of new inventions for the company's first series production hybrid supercar: the McLaren Carbon Lightweight Architecture and the high-performance hybrid powertrain.
The Artura continues to demonstrate McLaren's eternal quest for weight reduction while incorporating the challenge of an energy-dense battery pack. The way that the powertrain is calibrated means the battery will always retain a sufficient of its charge, a potentially revolutionary display of EV capability and fuel efficiency that coincides with McLaren's 10th anniversary of supercar production.
McLaren Artura from $225,000 cars.mclaren.com
Audi RS e-tron GT
It's a curious concept, using a parent company as a kind of master pantry for resources and ideas. But that's exactly what Audi continues to do with VW Group. The RS e-tron GT, Audi's first four-door sports car to enter the e-tron electric portfolio, shares principal engineering with Porsche's Taycan and is built at the same factory where Audi assembles its race cars and R8 supercar.
With any RS, the goal is a high-repeatable performance that doesn't overshadow the everyday drivability of the vehicle. The e-tron GT proves no different, pushing 637 hp, resulting in 0-60 mph in 3.1 seconds. Audi estimates a range of 232 miles. To overcome the limitations and inevitable anxiety, the 93 kWh battery is 91.5% usable with a 270 kW charge rate that can reach 80% in less than 23 minutes.
Straddling comfort with dynamic operation, the e-tron GT comprises a two-gear transmission with dual permanent magnet motors. Available e-torque vectoring+ and rear wheel steering allow for efficiency without sacrificing acceleration. It's possible for 'electrified' to refer to not only a type of vehicle, but the emotion prompted when driving it.
The e-tron GT plays an instrumental role in Audi's global commitment to be net CO2 neutral by 2050 and have 30% of its US model lineup electrified by 2025.
Audi RS e-tron GT from $139,900, audiusa.com
Jaguar I-Pace HSE
Already established as the first all-electric performance SUV in the luxury segment as well as Jaguar's first electric vehicle, the I-Pace continues to refine.
While little has changed when it comes to the stats — at each axle, two Jaguar-designed electric motors inject 394 hp, procuring a range of 234 miles from a single charge of its floor-integrated, liquid-cooled 90kWh battery — Jaguar smartly poured its research and development into creating a faster-charging, better connected and smarter I-Pace.
The HSE edition introduces enhanced cabin air ionization and Jaguar's new Pivi Pro infotainment system. With self-learning navigation equipped to show the nearest available charging station, including time needed to charge and cost associated, Jaguar aims to simplify and normalize the process.
A complimentary 4G data plan accompanies the dual modem embedded SIM, allowing for simultaneous and instant access to weather, map, and calendar updates. There's Bluetooth access for two phones at once as well as a new 3D surround camera.
Jaguar I-Pace HSE from $69,900, jaguarusa.com
Rolls-Royce Boat Tail
A new sunrise predates days at Rolls-Royce. As the Wraith and Dawn ease into retirement, and parent company BMW Group languishes with its electrification program, Rolls Royce decided to forge a new road on a well-trodden path. While many brands scaled into manufacturers and automakers, driving mass market interests, Rolls-Royce retained the spirit of coachbuilding. It comes as no surprise that it's chosen to return to its roots.
Introducing Boat Tail, the first of a trio of coachbuilt, commission-driven vehicles. Rolls-Royce intends to build three bodies before retiring the model, never to be built again. Currently in production, the two-seat, open-top Boat Tail roadster with a removable hard top, launches the program. The process is meant to be more collaborative with owners than ever.
Selecting wood and fabrics, interior and exterior colors, and custom engineered, foldout picnic set, for example, is just the beginning when it comes to the bespoke process. Less about specifications and more about the experience, the triad of Boat Tail's will share a common silhouette but feature more of a modular, customizable design, unprecedented at Rolls-Royce.
To begin the bespoke process, reach out to Cassidy von Seggern at Client Experience at Rolls-Royce Motor Cars Americas, clientservicesna@rolls-roycemotorcarsna.com, +1 201 307 4357, rolls-roycemotorcars.com