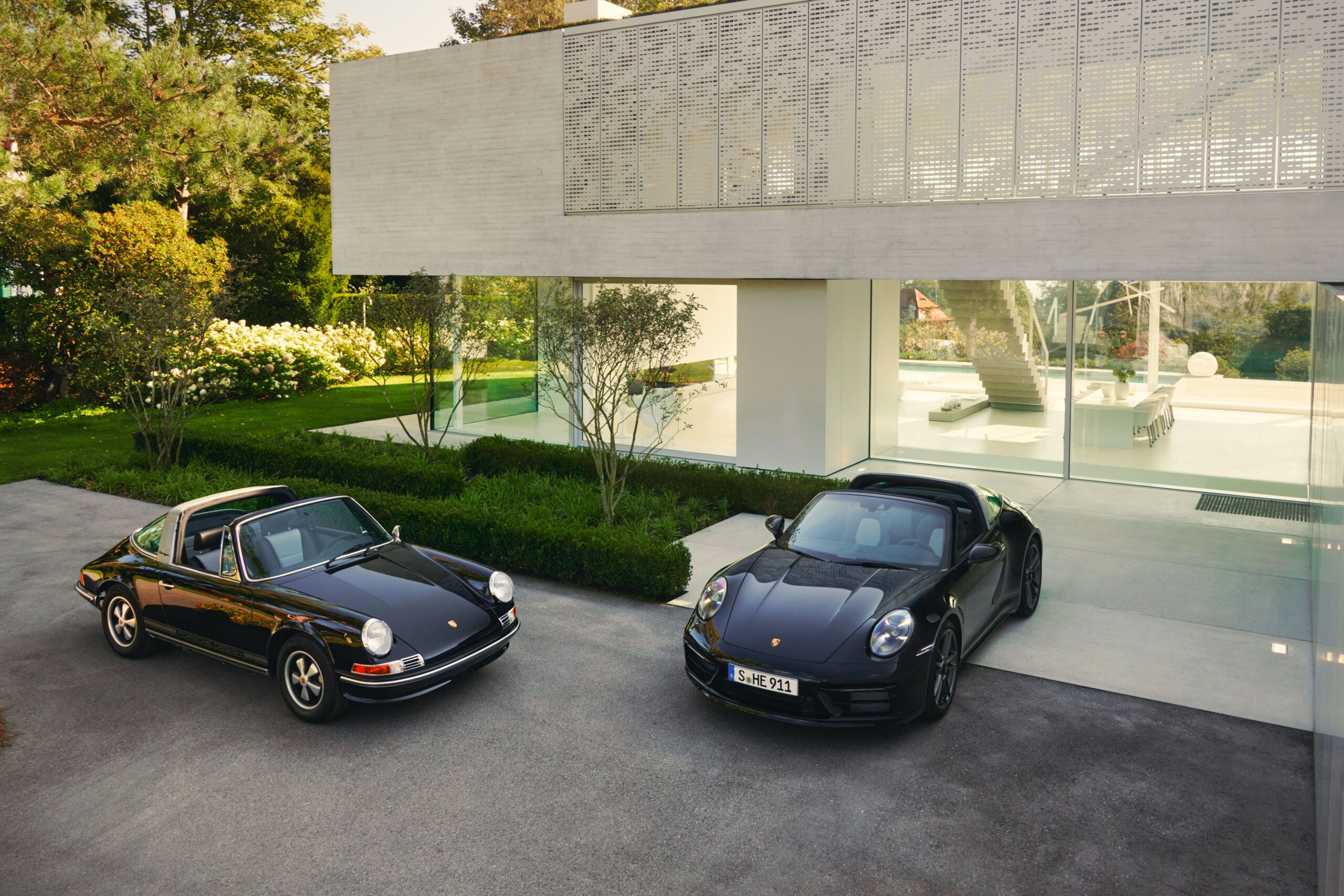 Even in 2022, there are few brands that cover the same breadth as Porsche Design – from watches and sunglasses to electronics and now even branded residences, there's no one doing it quite like them. Originally born as a breakaway from the original Porsche brand, the lifestyle brand is now celebrating its 50th anniversary, with a host of limited-edition releases to mark the momentous milestone.
While the occasion has clearly given the Porsche Design team the perfect opportunity to delve into their archives, hitting such a milestone also leads to reflection on the years that have passed. Naturally, much has changed in the world of luxury since Porsche Design first found its feet in 1972.
"I think that at least in the western world, the idea of luxury has changed a lot," Porsche Design Lifestyle Group's chief design officer and managing director of Studio FA Porsche, Roland Heiler, tells Elite Traveler. "Luxury is no longer opulent and visible and super rich. In fact, I think it's gone back to being more subdued and subtle, with more people who appreciate high quality [in the past 50 years]."
[See also: Electric Feel: Porsche's Forward-thinking New Releases]
Fortunately for Porsche Design, this idea of subtle luxury has been ingrained in the brand's ethos from the start. "For us, it hasn't changed so dramatically as we were never in the business of opulent luxury," Heiler adds.
Instead, Porsche Design aficionados have always been, as Heiler puts it, "people who appreciate high quality and appreciate owning something for a long time." Throwaway goods and fad trends have no place here.
In a world where sustainability is becoming more and more of a priority, having this mentality from the get-go has only served Porsche Design well. Like everything the brand does, while eco-consciousness is a key priority, it's carried out in a subtle way.
"In our target group, people expect sustainability, but they do not want to have it on the face of the product," says Porsche Lifestyle Group CEO, Jan Becker. "The products have to be sustainable, but [our customers] don't expect us to make a big fuss about it or to put it on our adverts or to say it explicitly. It is more a subtle thing that is just expected."
"There are [Porsche Design] products out there that are 50 years old, like the Black Chronograph 1 and our famous P'8478 sunglasses that have sold more than a million times since 1978," he adds. "Our products are lifelong companions, which is a specific expression of sustainability that directly relates to Porsche Design."
In order to showcase the longevity of not only the actual products but also their timeless design that remains as fresh now as it was in 1972, Porsche Design has rooted through its vast log of products to rerelease some of its most iconic designs.
Among the anniversary releases are two cars: first, a completely one-off restored Porsche 1972 911 Targa, which will go to auction later this year. According to Heiler, the whole anniversary project began with this restoration.
"[We wanted to work] out how to interpret this car as if it were designed by FA Porsche in 1972," he says, "which was the moment he had just left being a car designer to become a product designer with his new studio."
[See also: Iconic Men's Watches of the 21st Century]
For the interior, for example, Heiler and his team went deep into the archives to find the perfect fabric. "We wanted to be period correct," he says. "Together with Porsche Classic we looked into the [car's] history and we found a woolen fabric with very small checks … that was used for a car that was designed for one of the family members back in the sixties."
The fabric is similar to the houndstooth-style Porsche Pepita that was used from 1963 through 1973, cementing this remastered car as a product of its era – with the performance of a modern vehicle.
From this special restored 911, the new 2022 version was born. Limited to just 750 pieces, the 911 Edition 50 Years Porsche Design is based on the current 911 Targa 4 GTS, but with a few key details that hark back to the brand's origins.
Like its restored sibling, the 2022 version features the archive checked print, with an updated manufacturing process to ensure it's fit for modern standards. The exterior has some special touches too, most notably a commemorative plaque, complete with an inscription of FA Porsche's signature. "It was a lot of fun," says Heiler.
Porsche Design also headed into the watch archives to rerelease an icon in celebration of its 50th anniversary. Only available to those who also purchased the car, the Chronograph 1 – 911 Edition 50Y Porsche Design is a modern take on the original Chronograph 1 aka Porsche Design's first-ever watch.
"For us as a company, the rebirth of the Chronograph 1 was a very important element," says Heiler. "After so many years of not having this original timepiece that the whole company started with in 1972, it was fantastic to bring it back to the market."
While the aim was to stay true to the original, a few tweaks have naturally been made, including updating the movement and switching out steel for titanium in the case and strap.
"From a design point of view, we stayed very close to the original," explains Heiler. "We went to titanium because, with the exception of gold, all our cases are titanium. As a company we decided this is the best possible material you can have for a watch … I think customers appreciate that because it's beautiful to see that the design hasn't aged but other things have improved."
The second anniversary watch release, Chronograph 1 – 1972 Limited Edition of which 500 pieces were available, sold out impressively quickly.
[See also: The Cars Predicted to Go Up Most in Value in 2022]
However, for those collectors who missed out, Porsche Design has also released another watch – the Chronograph 1 – All Black Numbered Edition, which will be available this November and is available to pre-order now. Like the other anniversary watches, the All Black Numbered Edition mostly remains true to the original with its matte black dial and the all-important red second hand still in place, while updated touches such as the current Porsche Design logo cements its status as a 21st-century watch.
And, while the occasion is rooted in celebrating the past 50 years, ever the innovators, Porsche Design is already looking forward to what the future holds. "There are a lot of things that we have to look at over the next few years in order to be ready for our 100th birthday," says Becker. "We have to think about how we transmit our brand."
Among the upcoming plans is an expansion into the hotel market, with at least 15 properties anticipated to be built in partnership with Steigenberger Hotels. "I think this is one of [Porsche Design's] biggest milestones," says Heiler. "We're currently looking for our first location … It's going to be sensational."