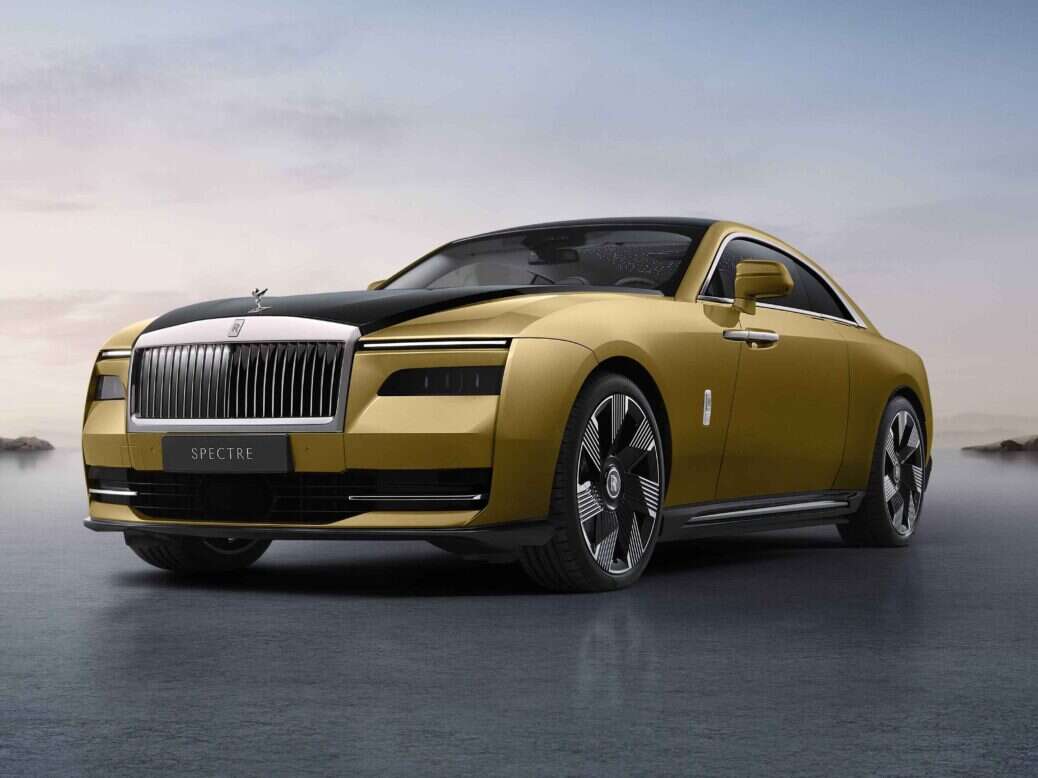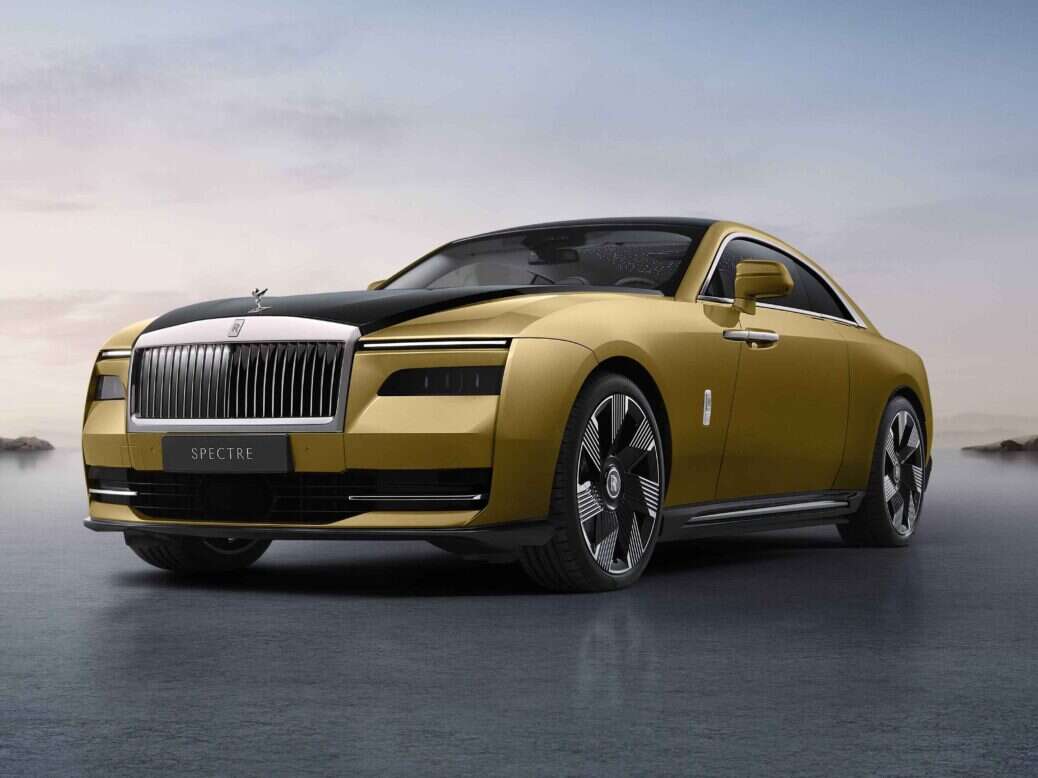 Rolls-Royce has just announced the launch of the company's first fully electric motor car, the Spectre. The first cars will be available to the public in the fourth quarter of 2023.
With testing of the electric car first confirmed in 2021, Spectre not only signals Rolls-Royce Motor Cars' seamless transition to the luxury electric market, but also ushers in a new era for the company, in which its entire product portfolio will be fully electric by 2030. 
"Spectre possesses all the qualities that have secured the Rolls-Royce legend," says Torsten Müller-Ötvös, CEO of Rolls-Royce Motor Cars. "This incredible motor car, conceived from the very beginning as our first fully-electric model, is silent, powerful and demonstrates how perfectly Rolls-Royce is suited to electrification."
[See also: An Icon Reborn: Rolls-Royce Unveils Phantom Series II]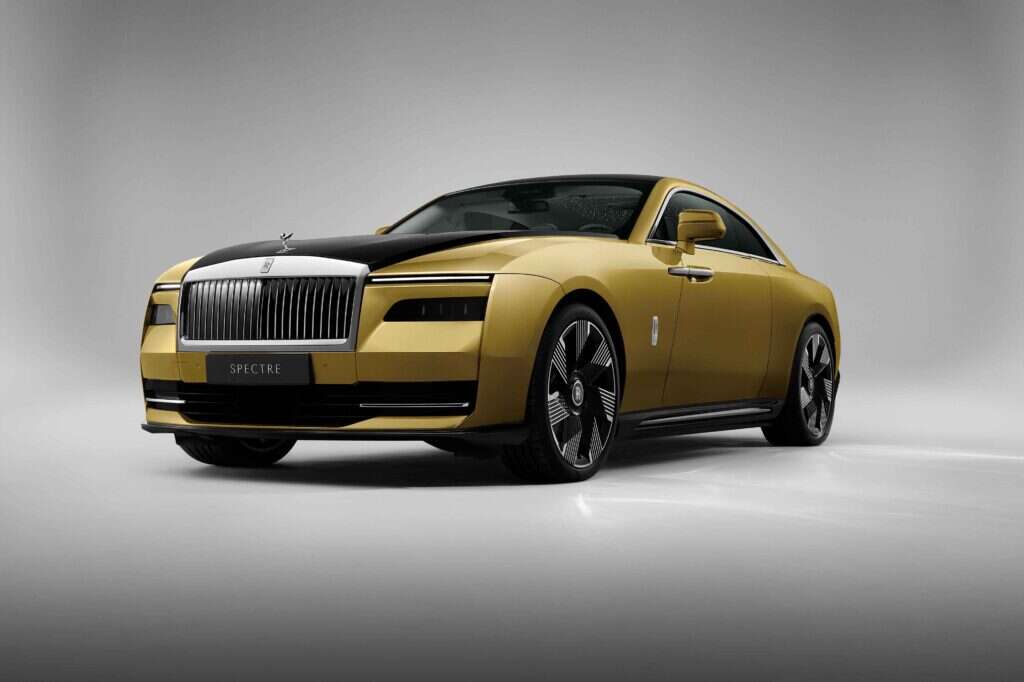 "Spectre's all-electric powertrain will assure the marque's sustained success and relevance while dramatically increasing the definition of each characteristic that makes a Rolls-Royce a Rolls-Royce," Müller-Ötvös continued. "This is the start of a bold new chapter for our marque, our extraordinary clients and the luxury industry."
With Spectre, Rolls-Royce has introduced a system that will further elevate the marque's acclaimed quality of ride through a 'Decentralized Intelligence' system, in which information will be shared between more than 1,000 vehicle functions. 
And, importantly, the aesthetic of the beloved luxury car brand has been captured by Spectre's designers as both car and brand transition to the electric age, whilst also embracing the absolute apex of modern car technology. In acknowledgement of the pursuit of personalization for a tailored ride, the Spectre will also feature Starlight Doors and Illuminated Fascia, pillars of Rolls-Royce's ongoing commitment to honoring customers' desire for flexibility.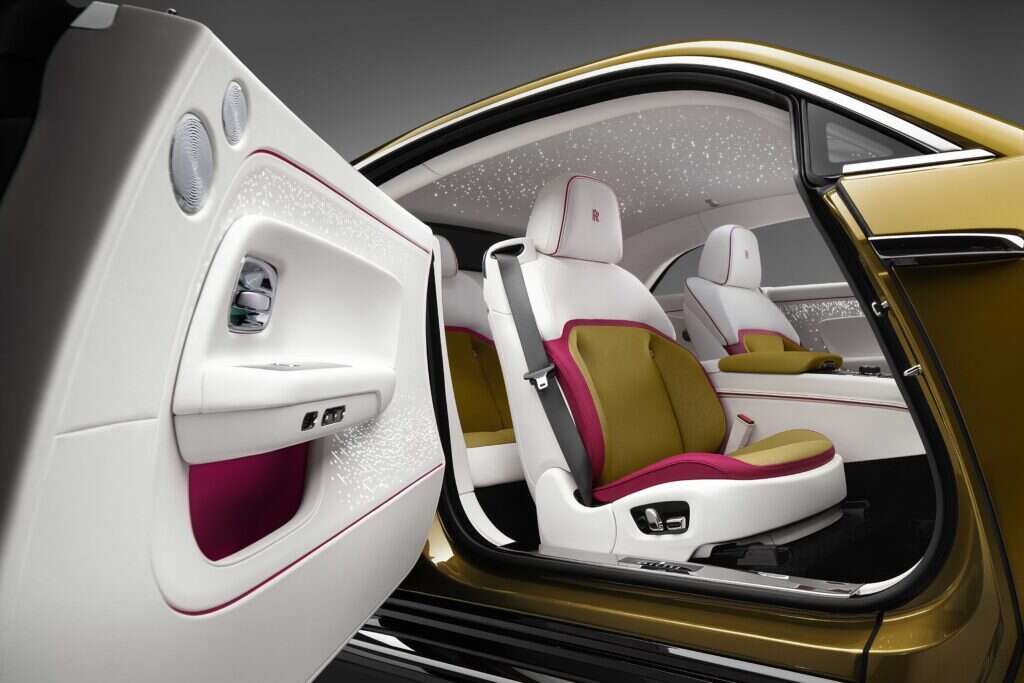 For such a pioneering piece, the designers turned beyond the world of automobiles and looked across the wider luxury transportation industry, finding inspiration in modern yacht concepts, with the silhouettes and reflection of light particularly noted. 
And as with all Rolls-Royce motor cars, the Spectre interior suite offers an almost infinite number of bespoke possibilities. The all-new front seat takes inspiration from British tailoring, while the coach doors can be commissioned with Canadel Paneling, a tribute to the Southern France cove where Sir Henry Royce and his design team vacationed.
The final product, which seats four and has two doors, is 215 inches in length and 82 inches in width. Its electric range is 323 miles, with a power consumption of 2.9 m/kWh.
"I believe Spectre is the most perfect product that Rolls-Royce has ever produced," Müller-Ötvös concluded.
[See also: The 12 Best Luxury Cars of the Year]