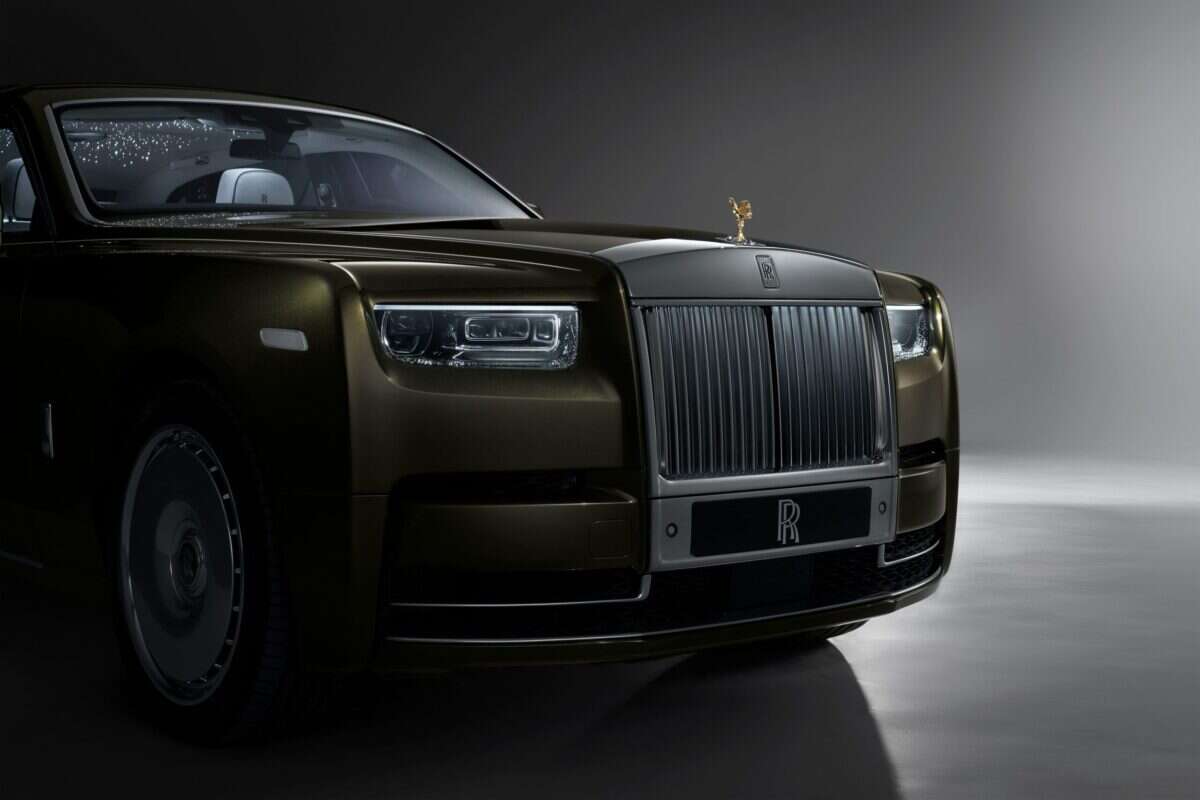 It's hard to think of a vehicle as iconic as the Rolls-Royce Phantom. Since the very first model went on sale in 1925, the luxury car has carved out a reputation as the ultimate status symbol. Now, eight generations later, the Phantom VIII has entered a groundbreaking new chapter with the release of the Phantom Series II.
So, what can you expect from the latest model? If you've been lucky enough to take a drive in the eighth-generation vehicle, you'd be forgiven for wondering how the British car manufacturer could create a smoother, quieter ride. Thankfully, no major changes have been made to the legendary car. Think of the new expression as a subtle facelift: the features are still there but with a few key enhancements.
"We are acutely conscious of our clients' esteem for and love for their Phantoms," said CEO of Rolls-Royce Motor Cars, Torsten Müller-Ötvös. "They felt it could not be improved but while naturally respecting that view, we believe it is always possible indeed necessary, to gently go further in our pursuit of absolute perfection."
"The subtle changes we have made for the new Phantom Series II have all been minutely considered and meticulously executed," she continues. "As Sir Henry Royce himself said: 'Small things make perfection, but perfection is no small thing.'"
[See more: Rolls-Royce Reveals its First Fully Electric Car: Spectre]
Perhaps most noticeable of these changes is the new polished horizontal line between the daytime running lights above the Pantheon Grille, which is now illuminated. Other understated additions include intricate laser-cut bezel starlights in the headlamps, echoing the twinkling lights dotted across the interior roof.
Approaching the Phantom Series II, you'll notice the silhouette retains Rolls-Royce's signature short front and long rear overhang, connected by a long wheelbase and broad c-pillar. Like the original eighth-generation model, this ensures passengers are treated to plenty of legroom and total privacy.
However, future owners of the new expression can choose to add 3D milled stainless steel wheels with triangular facets or opt for an elegant disk design reminiscent of Rolls-Royce's earliest vehicles, either in polished stainless steel or black lacquer. If you want to make even more of a statement, you can also request a darkened chrome grille surround, black bonnet reins, windscreen surround and side frame finishers.
Once inside, Phantom fans will be relieved to find there are minimal changes to the original model, except for a slightly thicker steering wheel. The luxury car manufacturer has also added the latest tech to the Phantom Series II, including Rolls-Royce Connected which allows owners to send an address directly to the vehicle from Whispers, the Rolls-Royce private-members application. As well as loading navigational instructions, this provides information on the car's location, security status and any problems, making it easy for owners to contact a dealership at the touch of a button.
Like every Phantom before, the latest iteration has a timeless aesthetic that appeals to both modern and traditional owners. But to mark the new release, the Bespoke team has also created a special edition: the Phantom Platino.
Guaranteed to turn heads, the two-tone silver and white car features front seats finished in Rolls-Royce white leather, backseats upholstered in a fabric derived from bamboo fibers and a dashboard ceramic timepiece set into an iced finish wood set.
[See more: The Cars You Cannot Miss at Top Marques Monaco 2022]