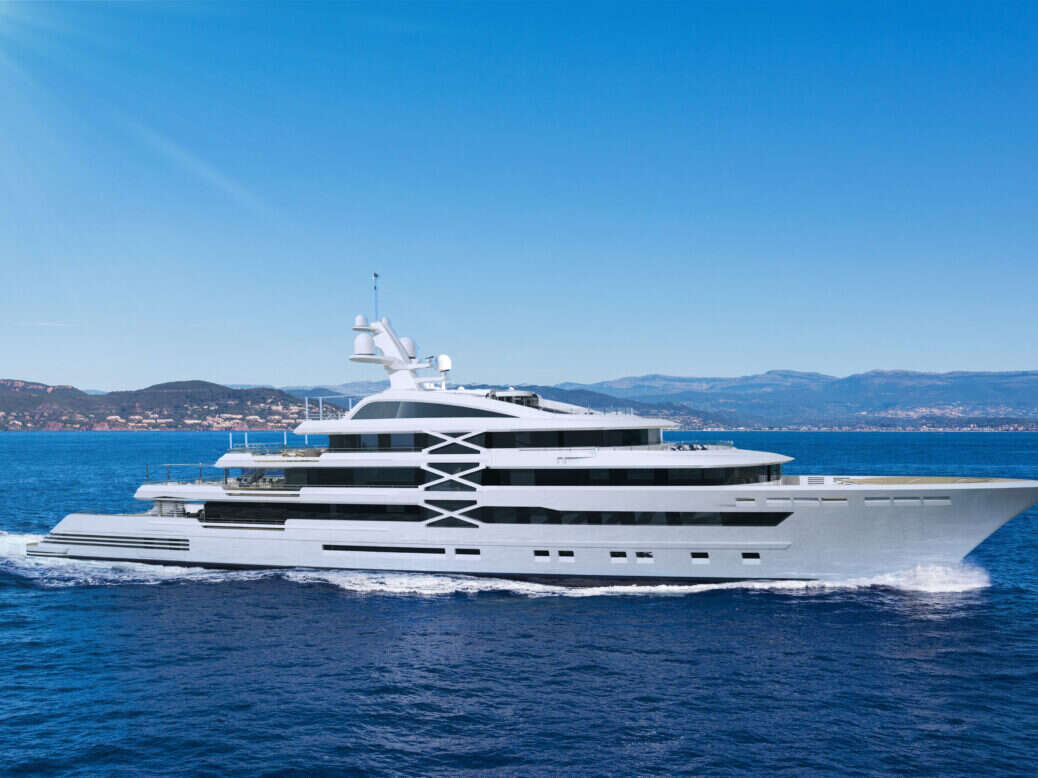 Once again, Monte Carlo's Port Hercules will be welcoming the biggest and the best of the yachting world into its harbor for the globe's most prestigious ocean-faring events. It is, of course, the Monaco Yacht Show 2022.
Attracting visitors from all corners of the world, September 28 to October 1 will see boats and humans alike descend upon the sun-soaked port for a yacht show unlike any other. First established in 1991, the Monaco Yacht Show has dazzled the industry with its pure scope, from the world's biggest vessels to extravagant toys..
Yet with such a large collection, it can be difficult to navigate the waters, if you pardon the pun. So whether you're a regular attendee excited to see what 2022 has to show, or a first-timer to the glamour of Port Hercules, here are Elite Traveler's unmissable yachts for Monaco Yacht Show 2022.
[See also: Njord's Sarah Colbon on Ripping Up the Superyacht Rule Book]
Lusine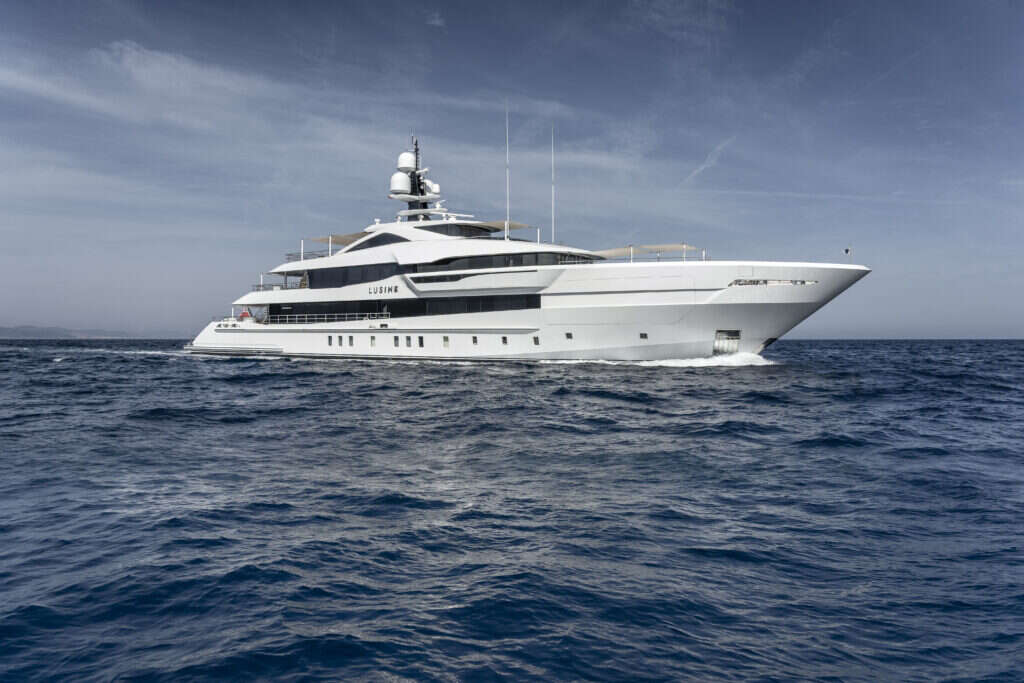 This luxury yacht, which was built in 2021 and launched this year, has a length of just over 197 ft and enters the ranking of the largest yachts across the world at a cool number 456th. The fourth largest yacht built by Dutch company Heesen, Lusine has a cruising speed of 13 knots and a top speed of 17.5 knots.
Designed to comfortably accommodate twelve guests in six gorgeous suites, one suite is purpose-built to be uber-glamorous under the banner of the VIP label, which will be of particular excitement to this year's Monaco Yacht Show guests. Other features include an elevator, underwater lights and air conditioning.
The interior of the Lusine was designed by Dutch designer house Sinot Yacht Design, whilst Omega Architects are responsible for the boat's graceful exterior. All in all, Lusine really is as exceptionally designed as she is wonderfully luxurious.
Laurel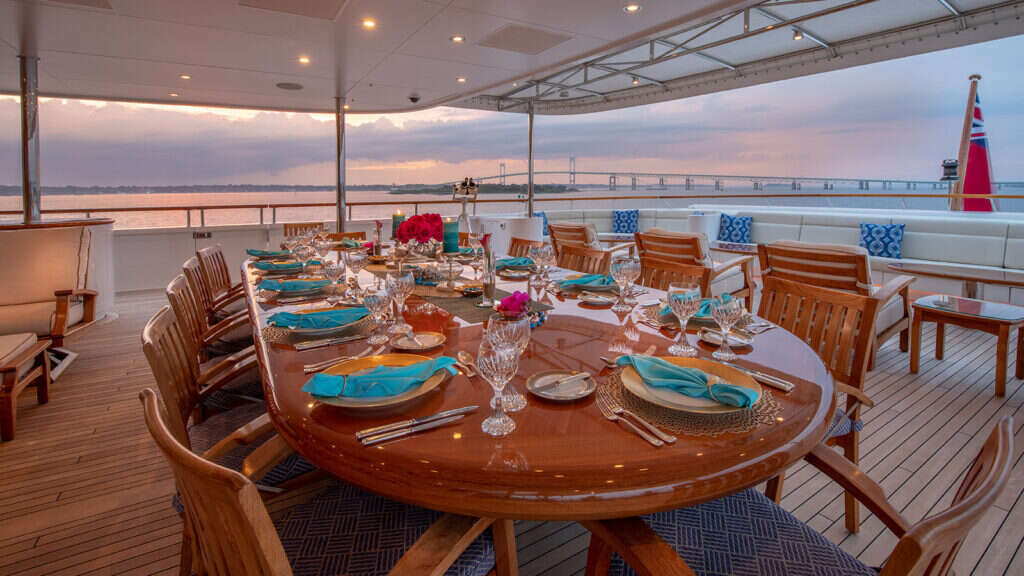 Seven spacious staterooms, thrilling artwork and even an underwater scene glasswork backdrop; the Laurel yacht is a magnificent charter experience that prioritizes beauty alongside comfort, to awe-inspiring results.
First introduced to the luxury boating world in 2006, and refitted for the new decade in 2014, Laurel can accommodate up to 12 guests and 24 members of crew for an unrivaled luxury experience on the seven seas.
Built by Delta Marine of the Pacific Northwest, Laurel holds her own within American yacht history as it is the second largest yacht to be built in North America since the Great Depression.
Also featuring a sun deck, a gym, a spa pool and even a three-story-high glass sculpture by Seattle artist Mary van Cline, Laurel has a cruising speed of 15 knots and an overall length of 239.5 ft.
Twizzle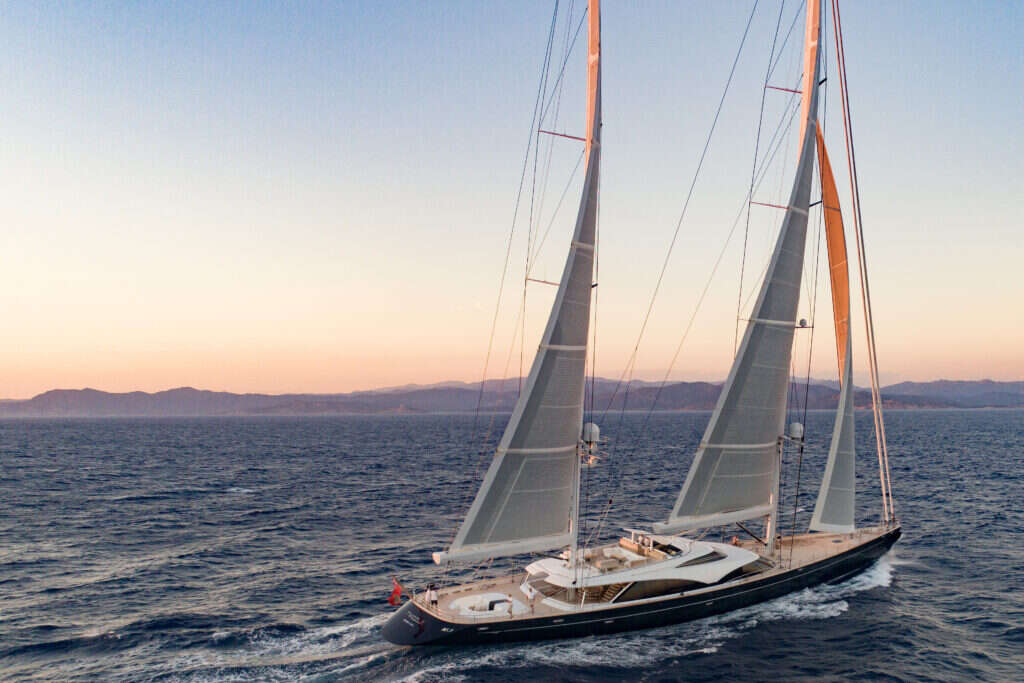 Sleek and graceful, Twizzle is a classic of the sailing boat genre, with her gorgeous interior, generous deck space, and effortless form on the water.
Launched in 2010 to great acclaim, Twizzle – and her shipyard, the legendary Royal Huisman – was the happy recipient of the Show Boats Design Awards for best interior design and best recreational area, alongside the ISS Best Superyacht Interior Design Award and Best Sailing Yacht Design Award.
So what gives? In short: a lot. Accommodating up to eight guests in four cabins, the 190.2-ft sailing yacht charter offers both wondrous luxury and thrilling scope for adventure, featuring two Laser Pico sailboats, towable toys, water skis, scuba diving equipment, wakeboards and kayaks.
Twizzle is also notable for her family-friendly disposition, with a layout that is compromised of a master suite, two double cabins and one twin cabin.
Project X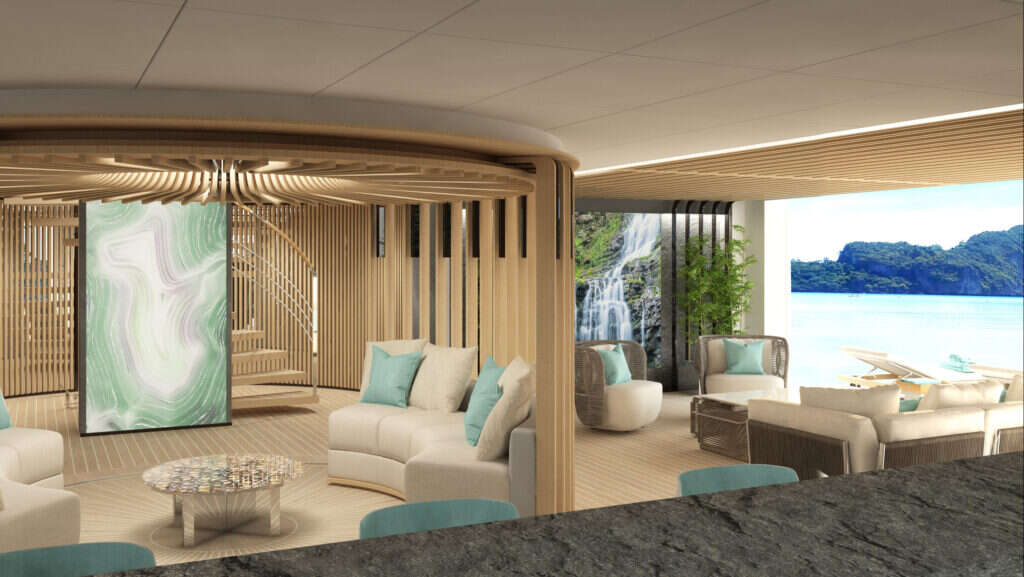 Launched earlier this year – and only delivered last month – new kid on the block Project X is already a force to be reckoned with. Delivered by Greek shipyard Golden Yachts, the exterior of the boat was designed by British firm Ken Freivokh Design, a multi-disciplinary team internationally renowned for its "out of the box" designs.
Measuring 288.7 ft, Project X boasts a large open deck with a swimming pool, cascading decks and a unique column-shaped 'X' structure, which in turn hides an internal, balcony-hosting, three-deck atrium. And that's not all: the superyacht is also rumored to feature the largest circular glass elevator of its kind.
But it's the interior, designed by Massari Design, that is of particular interest. The interior design of Project X has never been seen before, rendering the superyacht's presentation this Monaco Yacht Show an international debut.
Magellano 30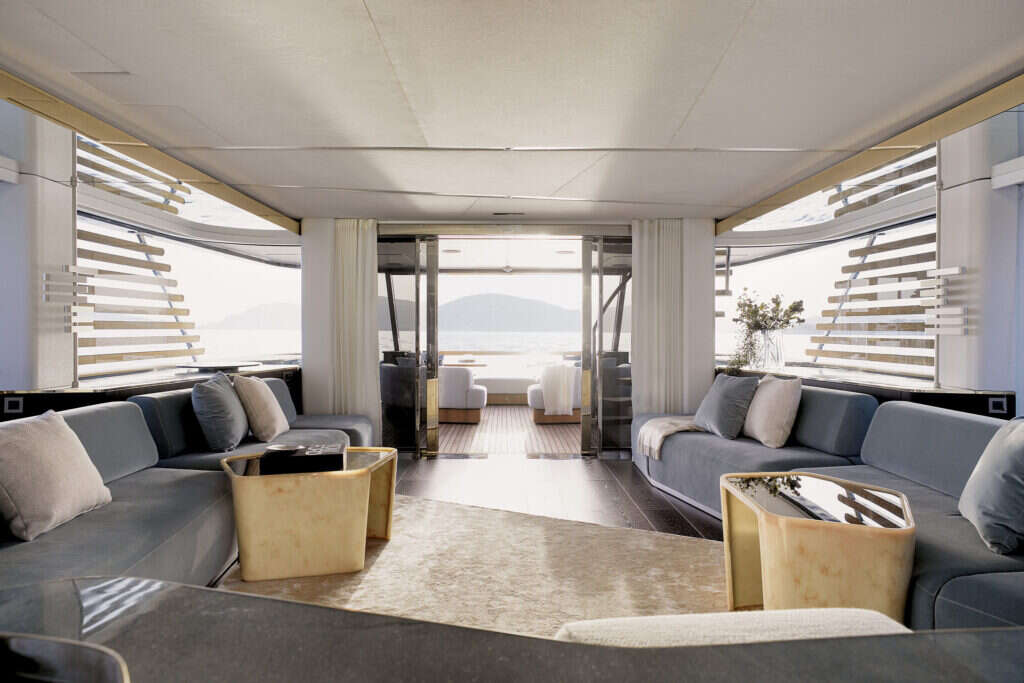 Ferdinand Magellan was a legendary Portuguese explorer of the 16th century, and five centuries later, the Azimut Magellano 30 Metri promises to epitomize the spirit of adventure and discovery for the 21st century in her Monaco Yacht Show 2022 debut.
Coming in at just under 98.4 ft in length, and with a maximum speed of 24 knots, the Magellano is ideal for those desiring to travel long distances across the globe, and the boat's fuel efficiency gives her a considerable amount of geographical independence and freedom compared to competitors.
And it's not all just practical matters with the Magellano, with notable beauty both inside and outside the boat. Boasting many multifunctional spaces, including three bedrooms, the design is minimalist and fresh, with evident nautical influence that feels more Bond than boring.
[See also: Yacht Industry Prepares For Its Busiest Year On Record]