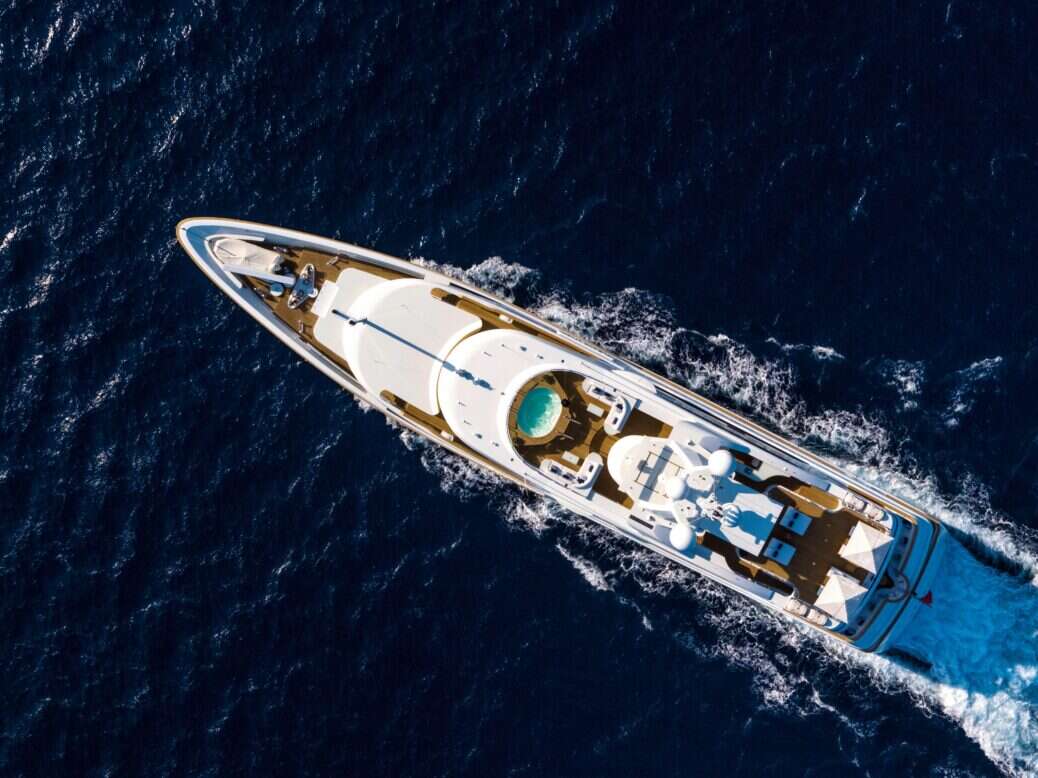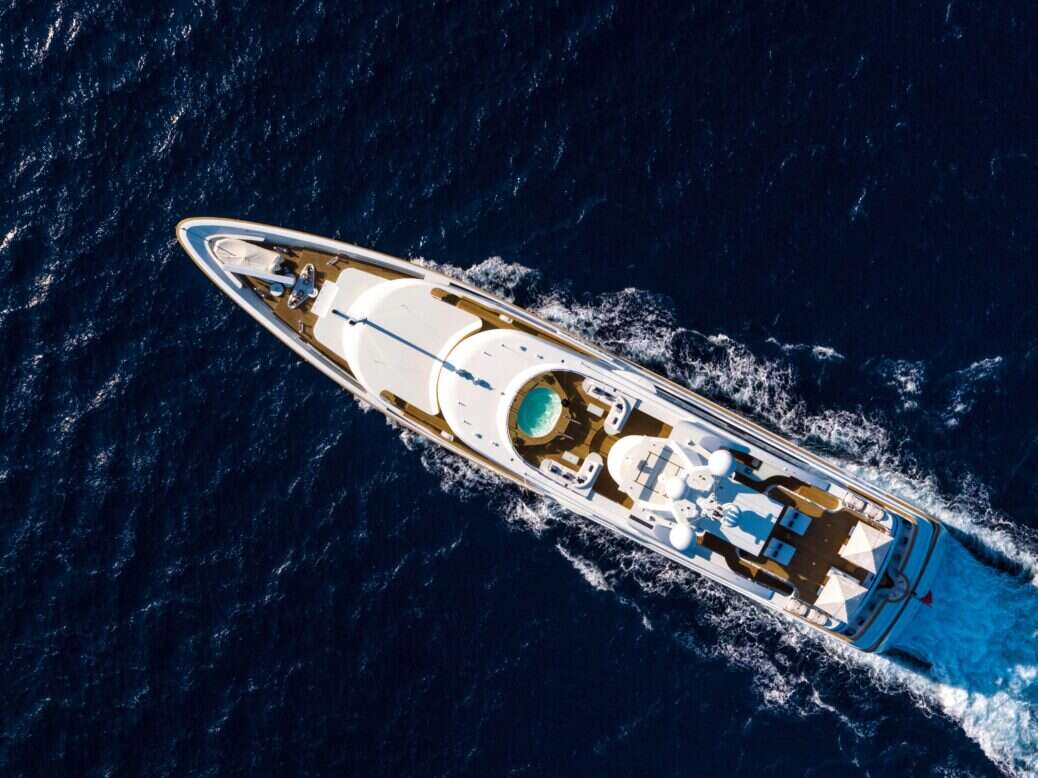 Finding a yacht interior designer who gets you and your unique tastes is no mean feat. In a saturated market, a few big firms tend to crop up time and time again, but every now and then, a new name arrives. In 2020, that new name was Njord by Bergman Design House – a game-changing yacht design company founded by husband-and-wife duo Marie Soliman and Albin Berglund, and Sarah Colbon.
While Njord is a new starter, Bergman Design House (led by Berglund and Soliman) certainly is not, with the firm having put its name on a plethora of residential and commercial design projects around the world. The extensive portfolio includes the likes of BXR gyms, Vancouver's Laowai bar, The Other House hotel, private London apartments and Dubai mansions – but crucially, no floating vessels.
The birth of Bergman's yachting arm was all at once sudden, and a long time coming. "In 2016 I came across an incredible hotel in Norway which was [designed] by … Bergman Design House. I just fell in love with it. I thought 'Oh my gosh, if you can bring these skills into yachting, that would be a dream' and I kept tabs on them as the years went on," Colbon tells Elite Traveler.
[See also: Yacht Industry Prepares For Its Busiest Year On Record]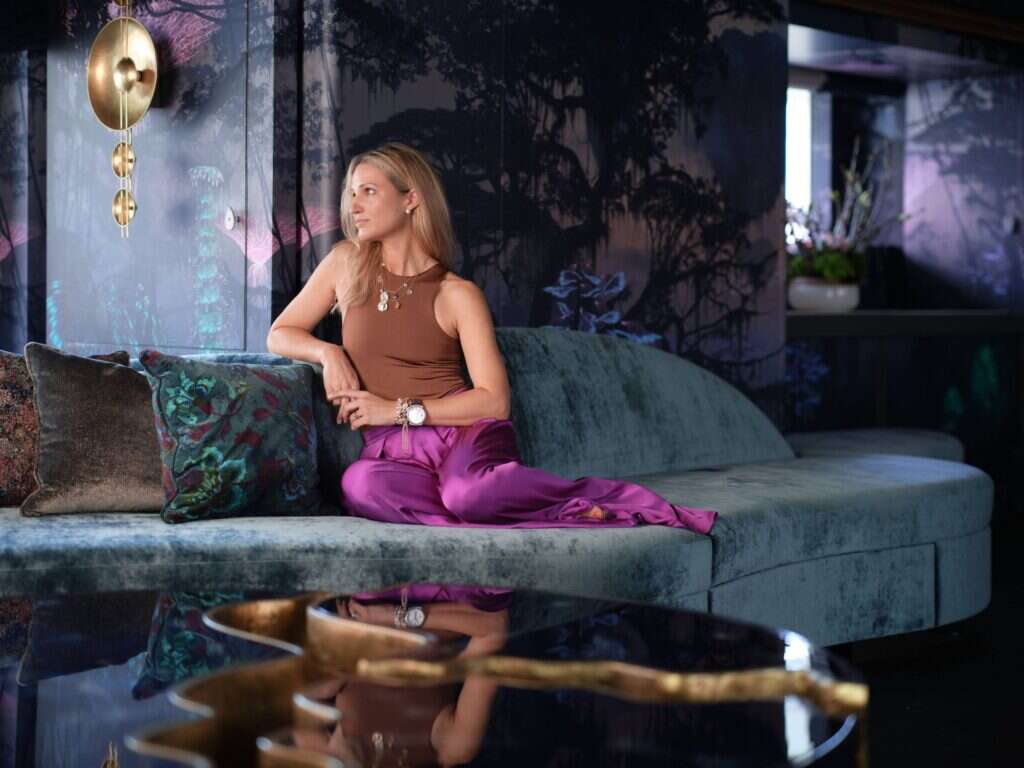 And then, several years later, Colbon coincidentally found herself as a guest on a luxury lifestyle podcast alongside Soliman. "I'm not kidding you, we just clicked," Colbon says. "We got chatting and then after that call, she instantly rang me [and] said 'We've been asked by our clients to look at setting up a design arm for yachting in our company, but it's not our expertise. We don't know the industry.'"
"But she said, 'We just love you, let's work together.' We'd never met in person but within 48 hours we'd registered a company."
Fortunately, what Soliman and Berglund lacked in yachting knowledge, Colbon made up for in bucketloads. Having grown up on the UK's south coast, the ocean has always been a part of her life in some capacity and, despite a foray into the world of fashion, much of her career has been in luxury yachting. "A photographer asked me to help style a yacht and I thought 'I've styled models, why not a boat?' … and it all went from there," she explains.
The newly formed Njord by Bergman Design House wasted no time in jumping into the deep end, first getting started on the 272-ft new build, Eden. Next came the ongoing Cassius project – a 203-ft, ex-commercial Damen vessel that is being artfully transformed into a luxurious explorer.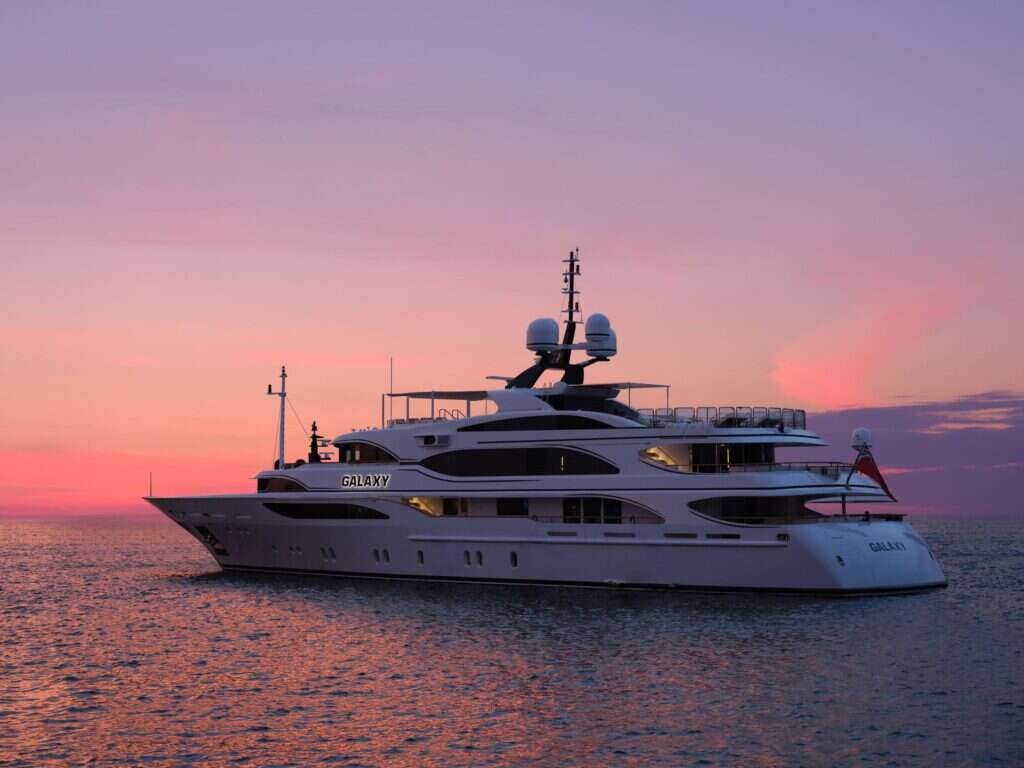 The first Njord project to actually see completion, however, was the incomparable Galaxy – a 183.7-ft motor yacht looking for a new lease of life. "[She] was the most beautifully maintained Benetti you'd ever seen … [her] new owner bought her purely because of the energy she had on board," Colbon says.
Having bought at the onset of the Covid-19 pandemic, Galaxy's new owner naturally wanted to get onboard right away. "The owner's rep turned around to us and said 'Guys, we have five months.' And we said: 'We can do this.' Everybody was thought we were crazy – [we'd] just started this company and we were taking on a project that should take 12 to 18 months minimum," Colbon says.
But complete it they did. Galaxy re-emerged in February 2022 after an incredible five-month project (including a transatlantic crossing to her new home in Miami) a new yacht. Her owner wanted to make the vessel his full-time home, so his tastes reign supreme. "He's a music producer. He loves space. They love out-of-world experiences. They love Burning Man," Colbon explains, so as you can imagine, the resulting finish is pretty out there.
In keeping with her name, the Njord team transformed Galaxy into an otherworldly vessel, with the space theme gracefully weaved throughout. They even enlisted the help of artist Dylan Cole, who most famously worked as art director on Disney's record-smashing Avatar, to create a hypnotic wall covering for the main saloon, which by day acts as a wellness area and by night transforms into a sultry private members' club-style space. "We converted it into probably one of the most outstanding places on board that boat," Colbon proudly says.
[See also: Project Fox Pulls Spotlight Back to British Shipyards]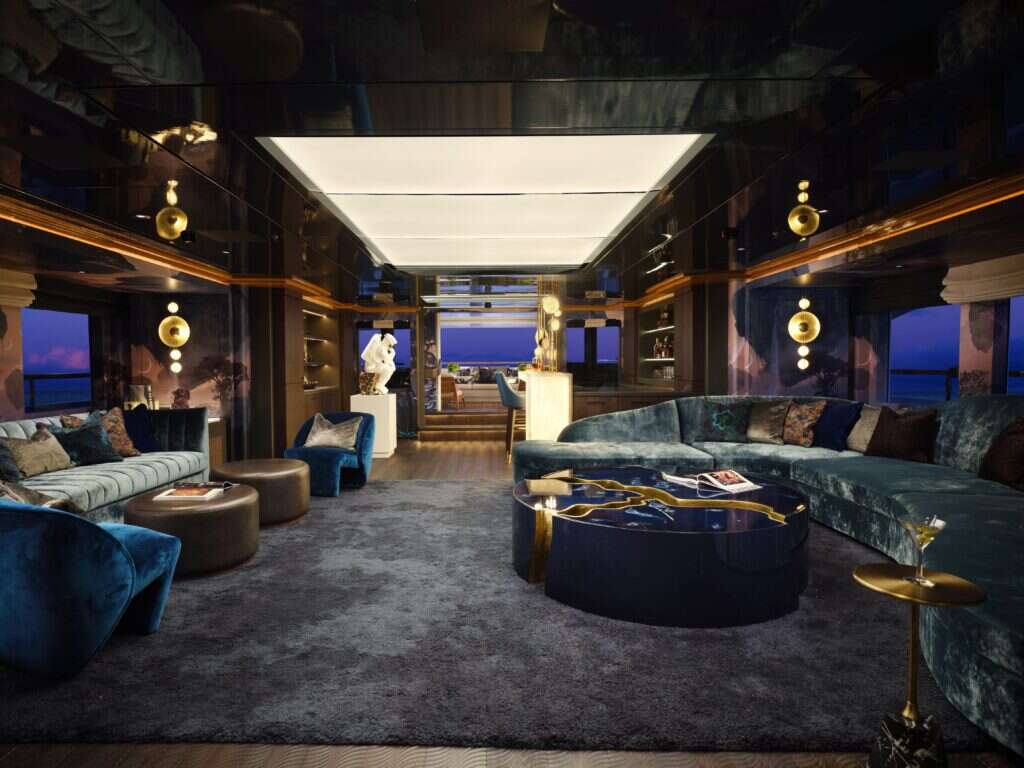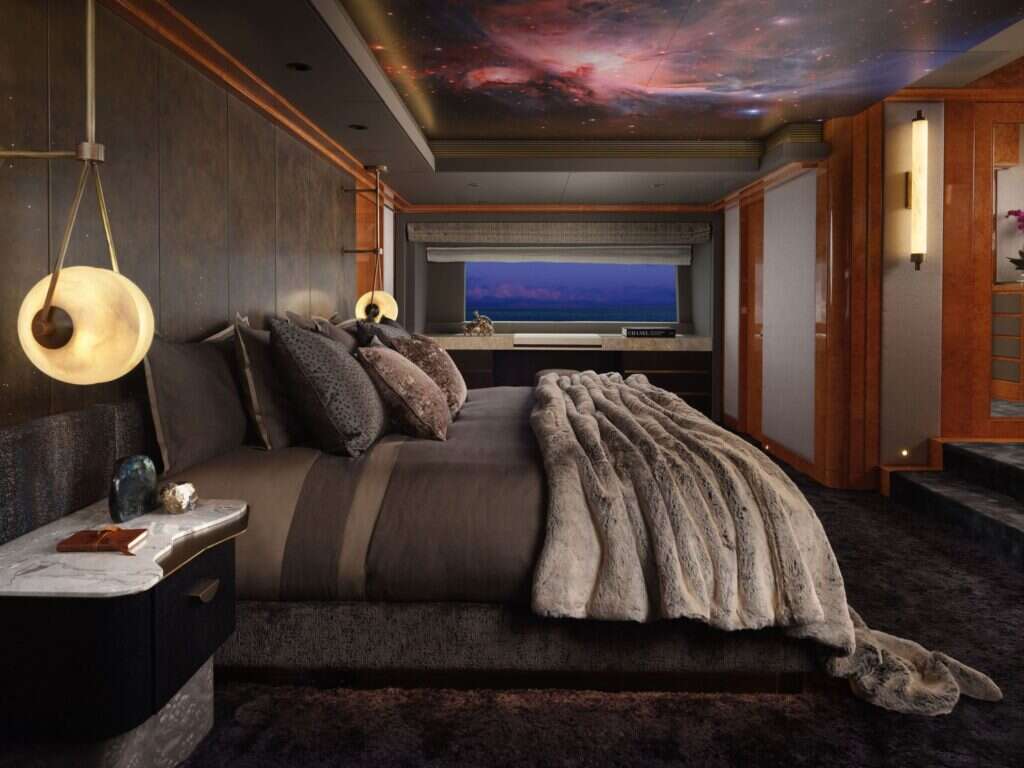 The space-age design neatly trickles through into the otherworldly owner's cabin too, where the headboard is twinkling with a scattering of stars, and the ceiling is adorned with a seemingly endless constellation.
The upper saloon is a little more subdued but still just as accomplished, with a cool grey and burnt orange color scheme and striking artwork by Camille Hannah. "She is now not just a white floating super yacht. She is Galaxy," Colbon neatly concludes.
It wasn't just the timings and space-age design that set this mammoth project aside, however, with the firm's commitment to sustainability equally as noteworthy. "With interiors, [sustainability] is about less waste," Colbon tells us. "Less waste and producing materials that are sustainable and that can sustain the elements for a longer period of time."
For Galaxy, this meant getting creative and reimagining items already on the yacht. "Yacht design companies usually come in and rip it all out and start again," Colbon says. "But we ripped up the old rule book … We were working in ways where even the owner was asking things like 'Did I know about this new table?' and we'd be able to tell him that it was actually the old, existing table [reimagined].
[See also: The Best Luxury Yacht Builders in the World]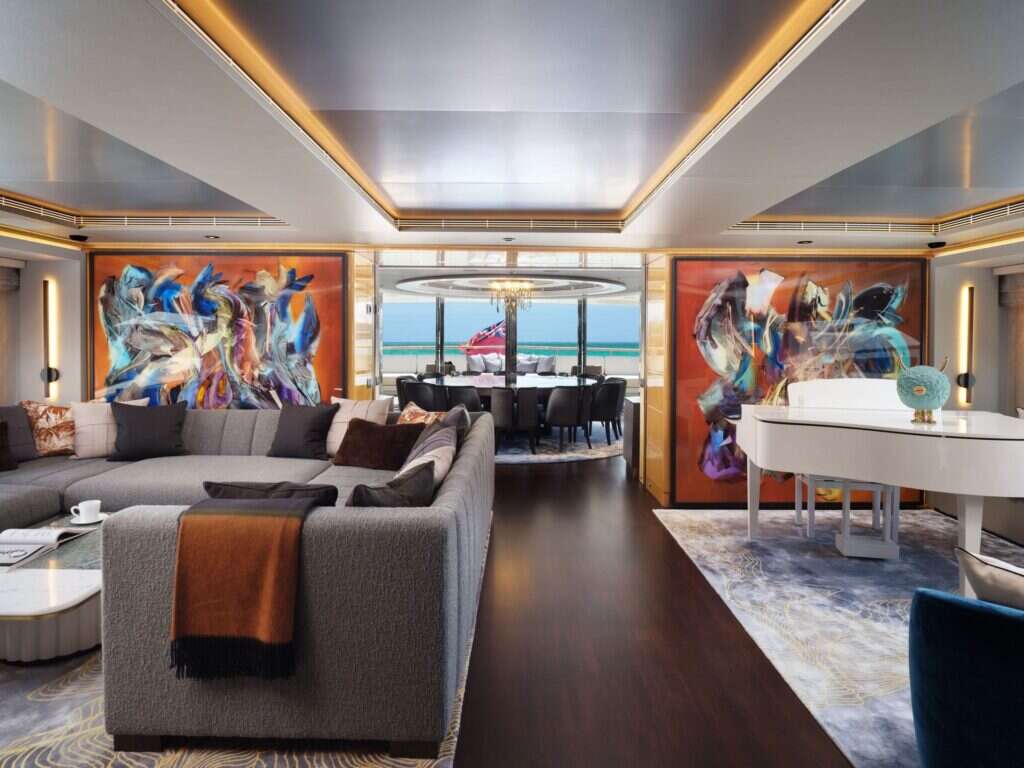 "We had to think outside of the box with this particular project, and there were some things onboard that no other yacht designer, I don't think, would ever risk."
But naturally, plenty of elements were brand new, and for this, complete transparency is needed to ensure sustainability. "We have a team whose permanent job is to research and tailgate the suppliers, businesses and manufactures [we work with] to make sure their practices are sustainable," Colbon says.
"They start by looking at how they manufacture the goods. Is it traceable? Where are the sources of the materials coming from? How do they make that tile? How is their businesses run? And then we look at delivery – what is the carbon footprint of getting that to us? Can we use somebody locally to that shipyard?" she continues.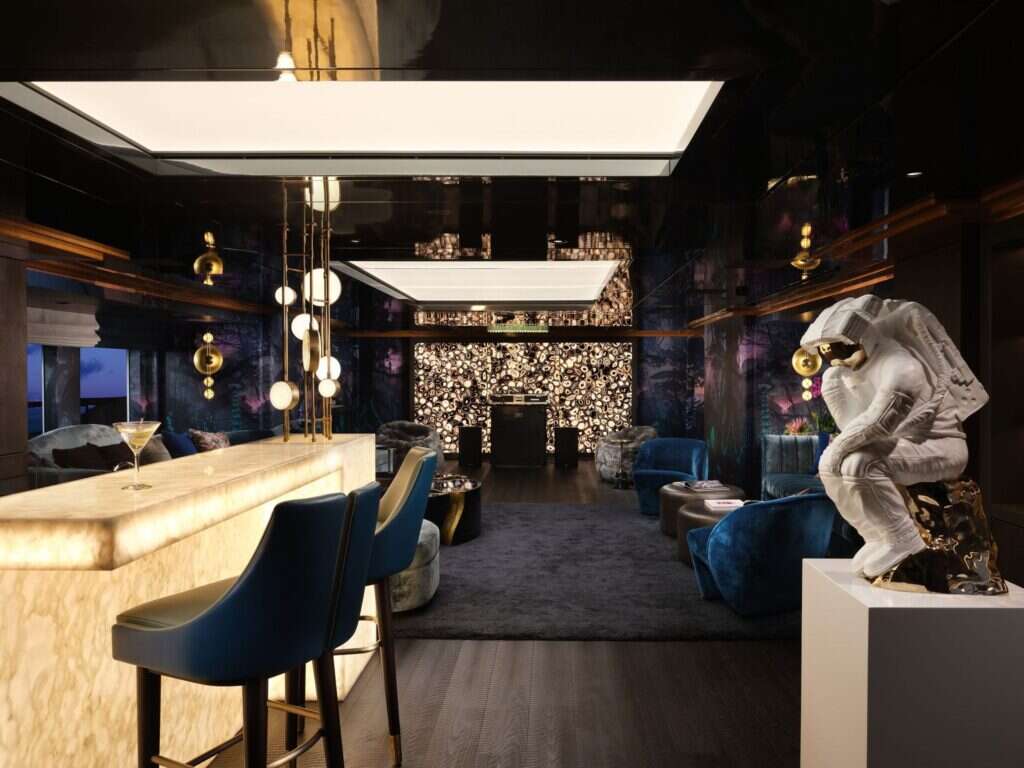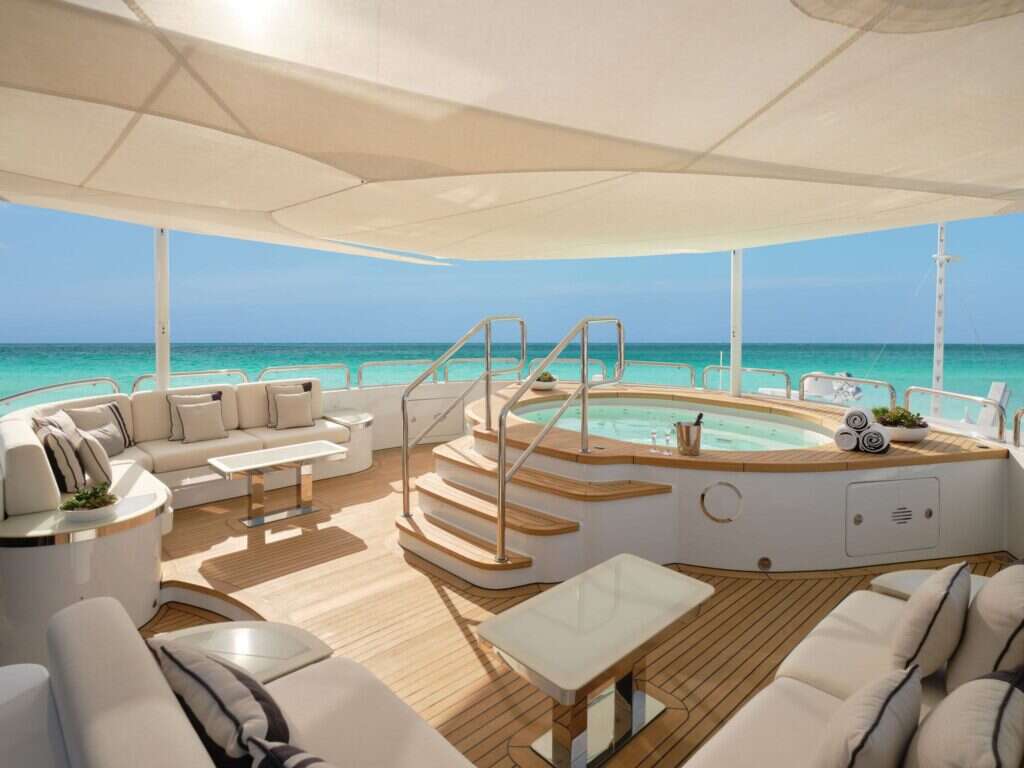 While this process sound time-consuming and expensive, for Njord its non-negotiable. "The fit out is the final piece of what you do, but how you act as a company and what how you do in-house is what produces that chain of events that end up being that sustainable attribute on board a boat," Colbon explains. "Yachts are not the greenest industry in the world, unfortunately, but we are trying hard and we have changed so much."
It's this steadfast commitment to integrity (as well as its beautiful projects, of course) that means that just a few years after launching, Njord is already in the very fortunate position of being able to cherry-pick who it works with. "We're happy to say no to certain business or certain projects," Colbon says. "It has to be the right team and it has to be the right clients."
And so, after an impressive first few years, what does the future hold for Njord by Bergman Design House? The naturally chatty Colbon can't help but hint at a few secrets: "We've got a really, really exciting project coming up. I can't really say, but it's with a one of the top shipyards in the world and it's going to be a 100m (328 ft) plus yacht and will be announced after October, I think." In other words, watch this space.