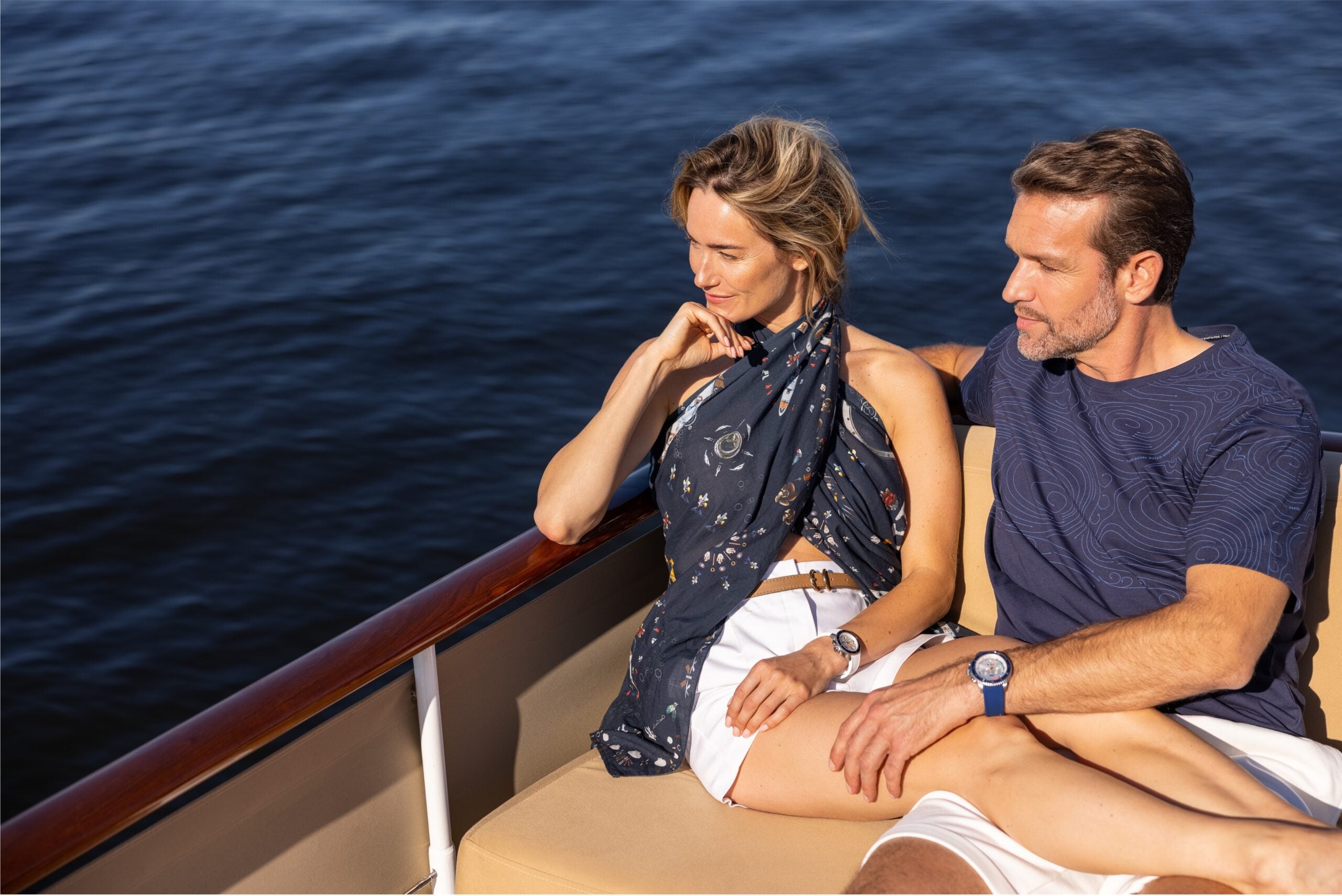 It's no secret that yachting is more than just a hobby or a nice vacation option; heading out on the water is a lifestyle. And, with the release of its all-new Ocean Collection clothing line, Dutch shipbuilder Feadship is ensuring yacht enthusiasts can look the part, even on dry land.
In line with Feadship's wider commitment to environmental sustainability, the Ocean Collection has been carefully designed to ensure eco-friendly credentials were a top priority throughout. The yacht builder enlisted the help of concept designer Tanja Gobitz, who helped the in-house team create a fully transparent manufacture and supply line.
"From environmental conditions to organic materials, from labor conditions to welfare standards, control is the key to success," says Gobitz. "We have close contacts with highly reliable people on the ground who are ensuring that Feadship's stringent requirements are met in every respect."
[See also: First Look: Feadship's Eco-Friendly Project 817]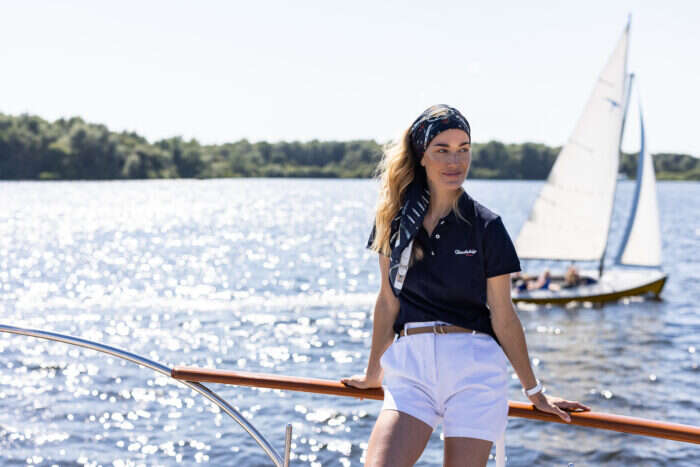 Both this commitment to sustainability and Feadship's natural affinity to the ocean shine through in the custom collection with tiny thoughtful details, such as trims made from recycled ocean plastic, upcycled pearl shell buttons, nautical Breton stripes, and marine motifs, tying the pieces together.
As with every yacht that leaves the Feadship yard, exceptional quality was non-negotiable for its first clothing line. As well as mens and womenswear, the Ocean Collection features a selection of high-end accessories and kids clothes, all of which have been designed to exude timeless style, with a hint of subtle Feadship branding and classic yachting motifs.
"Merchandise plays an important role in how we share the Feadship message, and we are committed to investing our marketing budget in lifestyle items that are genuinely sustainable and have a high value to users," said Feadship's communications manager, Francis Vermeer.
"The Ocean Collection fits seamlessly within this approach as a fashionable line of yacht wear that complies fully with the Global Organic Textile Standard and the Better Cotton Initiative, a global not-for-profit organization responsible for the world's largest cotton sustainability program," she continued.
[See also: The Best Luxury Yacht Builders in the World]